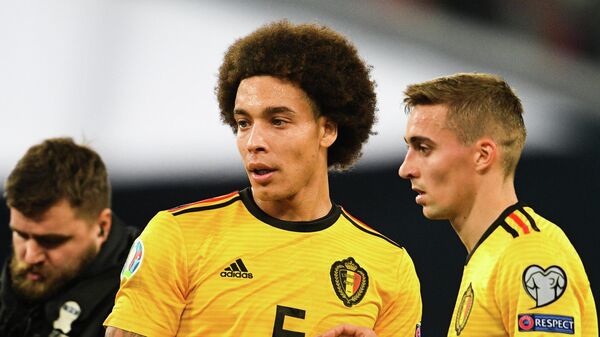 Ex-football player of "Zenith" Belgian Axel Witsel will leave Dortmund "Borussia" in the summer
MOSCOW, May 12 – Axel Witsel, a former football player of St. Petersburg Zenit, will leave Borussia Dortmund at the end of the season, said the head coach of the German team, Marco Rose.
According to the specialist, the club has decided not to renew the Belgian midfielder's contract expiring at the end of June.
"Witsel is a great player, he played a lot of important matches for us. However, we decided not to renew the contract," goal.com quoted Rose as saying.
According to the portal, Witsel will continue his career in the North American league MLS. Los Angeles and Los Angeles Galaxy are fighting for the transition of the 33-year-old midfielder.
Witsel has been playing for Borussia since 2018, he moved to the German team from the Chinese side Tianjin Quanjian. For Zenit, the Belgian played from 2012 to 2016 and became the champion of Russia with the St. Petersburg team in 2015, and also won the Cup (2016) and twice the Super Cup (2015, 2016) of the country.
.