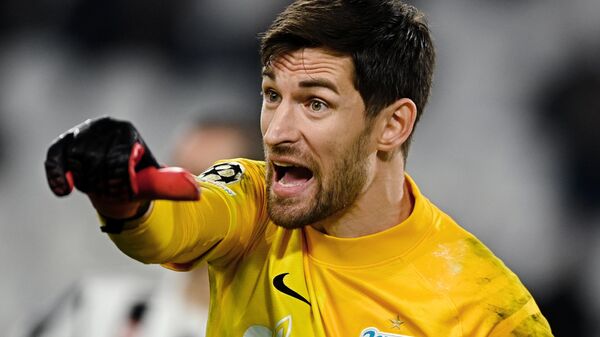 Former goalkeeper of "Zenith" Krytsyuk moved to the Portuguese club "Gil Vicente"
MOSCOW, June 21 – Russian goalkeeper Stanislav Kritsyuk has returned to Gil Vicente, according to the press service of the Portuguese football club.
On Tuesday, the St. Petersburg "Zenith" announced the termination of the contract with 31-year-old Kritsyuk. The Russian goalkeeper moved to Gil Vicente as a free agent.
"Glad to be back at Gil Vicente and Portugal, a country with which I have many fond memories. Gil Vicente is a successful club, we are like a big family. I have a lot of friends here who I really look forward to seeing. Next it will be a historic season for the club and the city of Barcelos as we play in European competition for the first time, let's make history again and enjoy this moment!" – the press service of the Portuguese club quoted Krytsyuk as saying.
Krytsyuk moved to Zenit in the summer of 2021 from Gil Vicente. Prior to that, he played in the Russian Premier League (RPL) for Krasnodar (2016-2020). The goalkeeper was injured in early November 2021 in a Champions League match against Juventus Turin and was out of action until the end of last season due to damage.
.