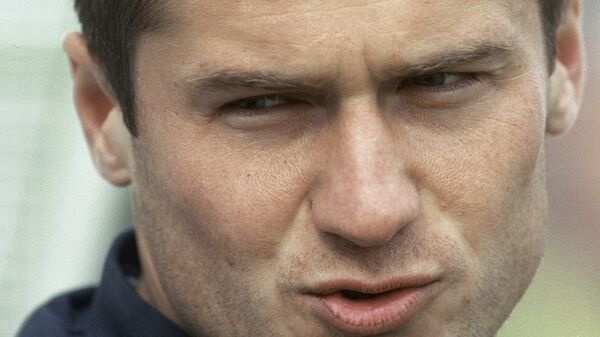 Exactly 18 years of Kirichenko's fastest goal in EURO history: video of the day
MOSCOW, June 20 – /strong>. On June 20, 2004, the Russian national team defeated Greece (2:1) in the third round of the group stage of the 2004 European Championship in Portugal. The score was opened by Dmitry Kirichenko, it happened at the 67th second.
That EURO 2004 goal is still the fastest in the history of the tournament.
It is a pity that the result of the match did not affect anything. The Russians, having lost the opening matches of Spain (0:1) and Portugal (0:2), took the last place in group A.
The Greeks, on the other hand, before losing to Russia, did not at all secure access to the playoffs (everything was decided by the goal difference), reached the final in Lisbon, where they sensationally beat the hosts of the tournament along with the young Cristiano Ronaldo.
A couple of interesting facts about the "senseless" triumph of the Russians:
—

For the Russian team, that victory was the only one in the tournament;

—

At the same time, our team was the only one who could beat the Greeks at that EURO.
.