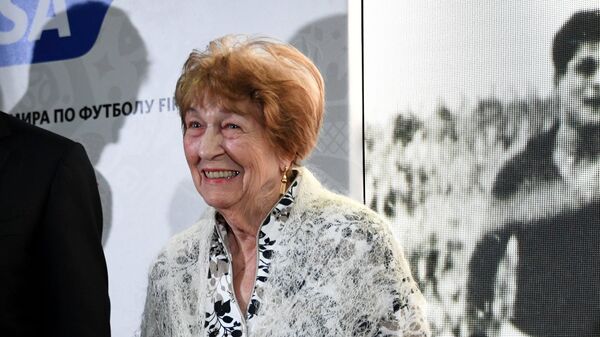 Farewell ceremony with Valentina Yashina will be held on May 14
MOSCOW, May 11 – The farewell ceremony for Valentina Yashina, the wife of the 1960 European football champion goalkeeper Lev Yashin, will be held on May 14, according to the Dynamo Moscow official Telegram channel.
The ceremony will take place in the funeral hall of the Central Clinical Hospital of the Administration of the President of the Russian Federation. The funeral will take place at 13:00 at the Vagankovsky cemetery in Moscow, where Lev Yashin is buried.
"In memory of Valentina Timofeevna, the match of the 29th round of the Russian Championship Lokomotiv – Dynamo is scheduled to begin with a minute of silence," the report says.
The death of Valentina Yashina at the age of 92 became known on Tuesday.
Valentina Yashina has been married to Lev Yashin since 1954. Throughout her career, her husband represented Dynamo Moscow. Yashin is the Olympic champion in 1956, the best goalkeeper of the 20th century according to FIFA, the only goalkeeper among the winners of the Golden Ball (in 1963). In December 2020, he was named to the "Dream Team" by France Football magazine. Yashin himself died in 1990 at the age of 60.
.