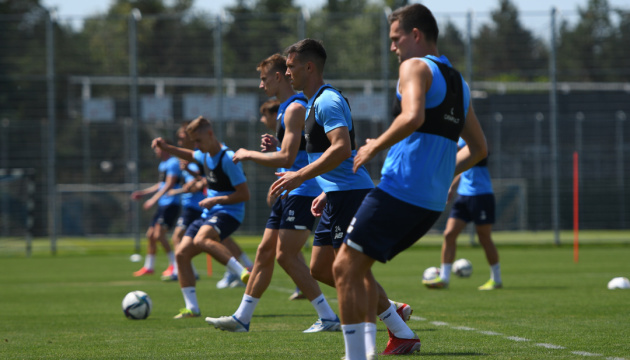 FC Dynamo: preparation for the season is gaining momentum
Dynamo players will continue to work at the club's base in Vitya-Litovska near Kyiv, preparing for the new season.
The Kyivans began training on Friday after passing a medical examination at the Dobrobut clinic in the capital, and now they are working in the mode of two training sessions a day, Ukrinform reports.
Before the main part of the lesson, the players work in the gym. Entering the football field, which, despite the state of war, is perfectly prepared for team training, the Dynamo players first gather in a circle to listen to the instructions from the main tener Mircea Lucescu. Exercises with the ball alternate with running endurance work, mini-tournaments.
The first team trains many young players who played for Dynamo U19 last season. In the absence of collections, they have a chance to prove themselves in front of the coaching staff.
Read also: Dynamo never lostFenerbahce»
On Wednesday morning, the team is scheduled to leave for Romania, where Dynamo will work for several days, after which they will go to Switzerland for a training camp.
Photo: fcdynamo.com.