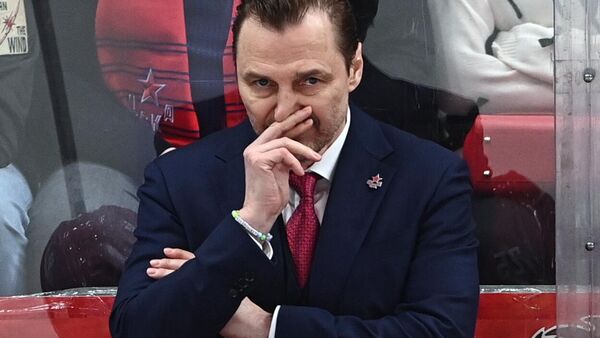 CSKA coach Fedorov: no one asked for a movie plot for our season
MOSCOW, May 11 – CSKA Moscow head coach Sergei Fedorov said that so far there have been no proposals to immortalize the winning season in the KHL with the help of cinema.
CSKA won the Gagarin Cup, bouncing back in the final series of the KHL playoffs in the confrontation with Metallurg Magnitogorsk from a score of 1-3 in the series.
"You can talk about Hollywood, but I have long liked Russian cinema. No one approached us with a proposal for a film plot for our season. You saw that I frankly answered many questions during the season. 10-11 days have passed since the cup was raised, but "I need a pause in terms of emotions in order to analyze the regular season and the playoffs. Until everything is burned out, I will spend all my emotions on analyzing the game, the season. I'm trying to restore energy, strength," Fedorov told reporters.
"Our victory is the fruit of hard work. The formation of the team took place during such a hot stage as the playoffs until the final. Without the character, the skill of victory would have been difficult to achieve. The feeling of an approaching championship? Even after the final siren, I had a disconnect from the universe. We were focused on preparation, without distractions. I think my father would be pleased with me that we managed to win the Gagarin Cup. I was lucky to work with the best of the best," Fedorov said.
Also, the head coach of CSKA stressed that he was going to follow the matches of the World Cup. "Yes, I will watch the championship. But now we are focused on maintaining the line-up and the location of the training camp in preparation for the next season," Fedorov said.
.