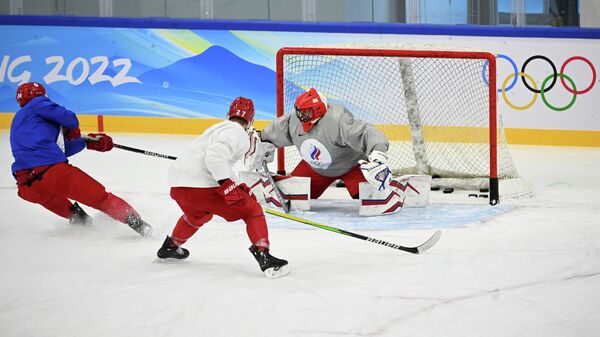 FHR will officially launch the All-Russian 3v3 hockey league on July 1
MOSCOW, June 18 – The Russian Hockey Federation (FHR) on the official website announced the launch of the Extreme Hockey League (Xtreme Hockey League, XHL) for hockey in the "3 on 3" format.
The official launch of the league will take place on July 1. Ildar Khalimov, the founder of the 3HL Moscow league, will become the president of the new organization. The 3HL will be integrated into the competition structure of the Russian Ice Hockey Federation under the XHL brand.
"The Russian Ice Hockey Federation plans to introduce a new sports discipline, 3×3 hockey, as intensively as possible and cover the whole country. This will attract a new audience to hockey. The FHR also notes the special social significance of the XHL project, which will increase the number of professional hockey players in Russia, increase competition in the competitive process and give players development and new perspectives," the FHR said in a statement.
It is also reported that on June 25 in Balashikha there will be a 3v3 hockey tournament among professionals under the auspices of the FHR, in which active players of the Continental Hockey League and the National Hockey League will take part.
The first 3v3 hockey tournament under the auspices of the FHR was held from 12 to 14 June in Moscow.
.