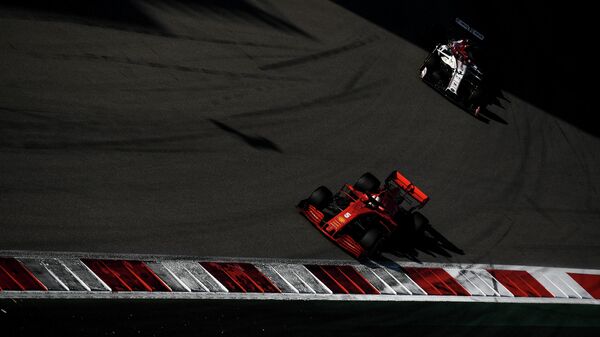 The FIA ​​has not yet agreed to increase the number of sprints on the Formula 1 calendar from 2023
MOSCOW, 26 April – Formula 1 and the teams participating in the championship agreed to increase the number of sprint races in the 2023 season calendar to six at a meeting of the Formula 1 commission on Tuesday, but the International Automobile Federation (FIA) has not yet supported such plans.
The meeting was held in London under the chairmanship of the head of the FIA, Mohammed bin Sulayem.
"While supporting the principle of increasing the number of sprint races, the FIA ​​is still evaluating the impact of this proposal on its logistics operations and staff, and will provide its feedback to the commission," the FIA's official website said in a statement.
Also at the meeting, tasks were presented that should be taken into account when developing power plants for 2026. In order to preserve the spectacle, the units must have the same power as the current ones, must use 50% of electrical energy and be 100% run on environmentally friendly fuel. Participants' development costs should be reduced, while advanced technologies should be preserved. New powertrains should also be attractive to new manufacturers.
The Commission unanimously agreed in 2023 to pilot a reduction in the number of tire sets from 13 to 11 in two phases. It also approved the mandatory use of helmet cameras for all riders from next season.
.