"Alina's rival should be Buzova." What is known about the boxing match Zagitova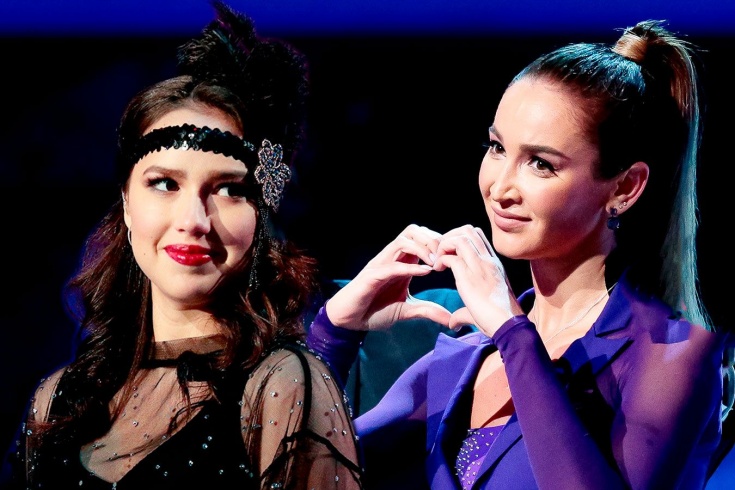 The Olympic champion will take part in a demonstration fight. But Alina has only recently started training in the ring.
Alexandra Trusova definitely set the trend for experiments among other skaters. After the Russian Rocket tried herself in athletics, Alina Zagitova also decided to compete in another sport. The Olympic champion has only recently begun to master boxing, but has already decided to take part in an exhibition fight.
The decision of the skater made a splash. Fans and experts can't wait to see Zagitova in the ring. And Dmitry Guberniev revealed who could become Alina's rival. If this is true, it will be very hot!
"Getting ready for something new…"
For the first time, Zagitova spoke about boxing at the end of May. The figure skater posted a video from the ring to her telegram channel and signed "Just in case 😉😂".
Then no one suspected that Alina was seriously engaged in boxing. Fans assumed that the girl just wants to learn self-defense skills.
However, soon photos and videos from boxing training on Zagitova's social networks began to appear more and more often. It became clear that the skater took up the new sport seriously.
However, the news that Alina was going to participate in an exhibition fight was still surprising. The figure skater has been boxing not so long ago, but she is already ready to fight. "I'm getting ready for something new…" Zagitova signed a photo in boxing gloves on her social networks.
It seems that Alina is seriously preparing to make some noise in boxing!
"The main thing is that Nastenka with a black eye does not come out in The Scarlet Flower"
Zagitova's decision to participate in an exhibition fight made a splash. Fans and experts can't wait to see Alina in action in the ring. Although they consider this decision risky. Still, the likelihood of injury in boxing is very high.
"The most important thing is that Emelianenko is not put up against her, otherwise everything is fine. Let's hope you are well prepared. What can be associated with such a decision? With a huge fee. The main thing is that Nastenka doesn't come out with a black eye in The Scarlet Flower, "said Alexander Zhulin to the Championship.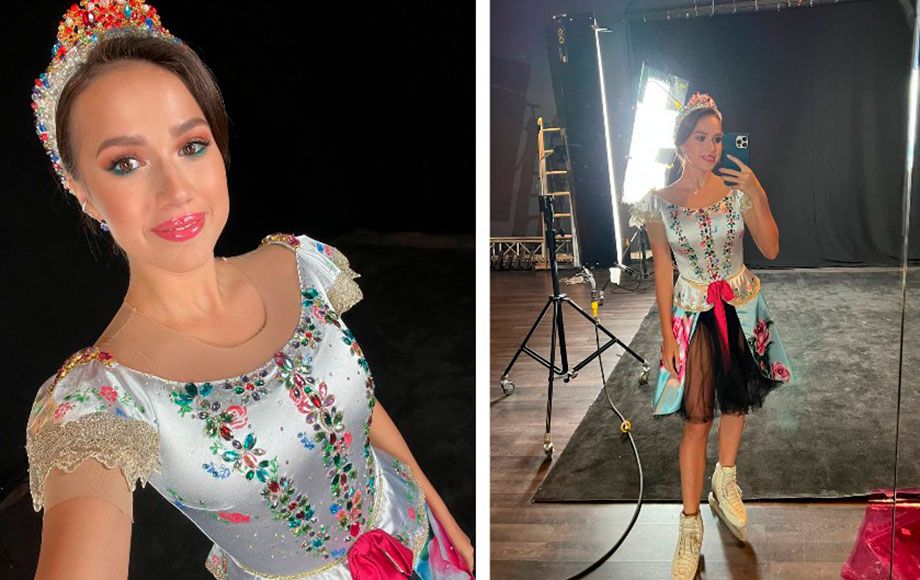 Alina Zagitova as Nastenka
Photo: Alina Zagitova's Telegram channel
"It's quite a risky decision. I think the audience will be interested to see. I only wish Alina to fight neatly somehow. Not safe for a person who has never done it. We need her on our shows. The main thing is to be very careful – I'm worried about this.
What prompted? The desire to try something new. I only welcome. She is a young girl, she has won everything in her life. Why not? When, if not now, at the age of 20, "Tatiana Navka told the Championship.
"Zagitova seems to be going against Olga Buzova"
Dmitry Guberniev was especially pleased with Alina's decision. The sports journalist expressed a desire to participate in the duel as a ring-fight, and also revealed who could become Zagitova's rival. According to him, Olga Buzova will become her!
"Great! I have already been told that she seems to be going against Olga Buzova. Everything will be great! I think girls should be in bathing suits and fight for as long as possible. Ten rounds and extra time. And it will be good!" Guberniev told Sport24.

"And when is the photo shoot at Maxim?" Zagitova impressed fans with bold shots
"Olga Buzova must be Zagitova's rival in a boxing match! And I will announce the rounds as a ring-fight!" – Dmitry Guberniev added in his telegram channel.
If Buzova really becomes Zagitova's rival, the fight will turn out to be very interesting. Alina got along well with Olga at the Ice Age, and after that the skater and singer communicated very warmly with each other. It will be interesting to see how the friends will fight against each other in the ring.
And most importantly, Zagitova and Buzova will surely attract a lot of attention to boxing. In the current difficult situation with Russian sports, this will be very valuable.