Russian figure skaters are enjoying their vacation with might and main. While Kamila Valieva is conquering Egypt, and Anna Shcherbakova and Alina Zagitova are sunbathing in the Maldives, Evgenia Medvedeva is studying Bulgaria. And the star of Eurovision-2017 Christian Kostov helps her in this. The famous figure skater for a long time hid who accompanies her on the journey. But Chris opened the veil of secrecy by posting a photo in which Zhenya was seen. And at the same time, he provoked a new wave of discussions that an affair began between the skater and the singer.
So what really connects Medvedev and Kostov?
A worthy candidate for the heart of a figure skater
Evgenia Medvedeva has always been famous for her ability to subtly feel and convey music. In her free time, she enjoys playing the ukulele, tried to play the piano, and in one of the interviews she sang a Japanese song. It's not difficult to imagine that she can start an affair with a musician. And Christian Kostov is quite a worthy candidate, who definitely will not be lost against the backdrop of her successes. He lit his star in the first season of the Russian project "Voice. Children ", in which he reached the final, and in 2017 he took second place at Eurovision, speaking for Bulgaria. This country is the birthplace of his father, and it is rather symbolic that he is now resting here with Medvedeva, as if introducing her to his roots.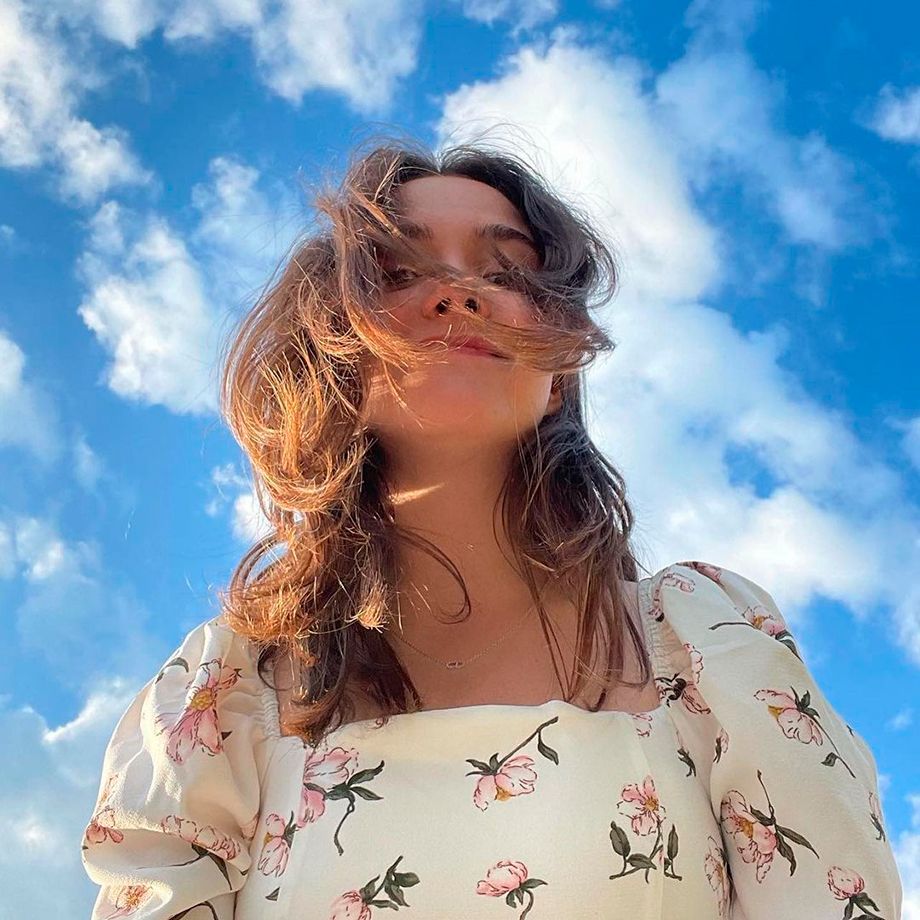 Evgenia Medvedeva
Photo: from the personal archive of Christian Kostov
"Now I began to worry about Zhenya more than for myself"
Zhenya and Chris met on the program "Let them talk", dedicated to the discussion of Eurovision-2018. Before that, despite the fame of both, they knew nothing about each other. But as soon as they talked a little, they became close friends.
"What binds us? Now I began to worry about Zhenya more than for myself. Honestly! She and I are very close friends. When she moved to Canada, it was a difficult period – including for her friends. Love? No, we're just friends. She is a very good friend, "Kostov answered on Love Radio.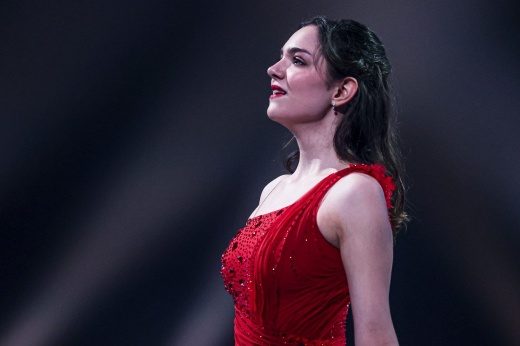 "Call the firemen!" New photos of Medvedeva from a candid photo shoot drove fans crazy
Zhenya and Chris have always openly shown their warm relationship. They have fun attending various events together, wandering around the shops, fooling around. And the love of creativity is the most powerful unifying factor for both of them. Once, in tandem, they even created a true masterpiece – Zhenya's demonstration program to the song Beautiful Mess, with which Chris performed at Eurovision. Zhenya came up with the choreography for the performance and the costume herself: it turned out very beautiful and unusual.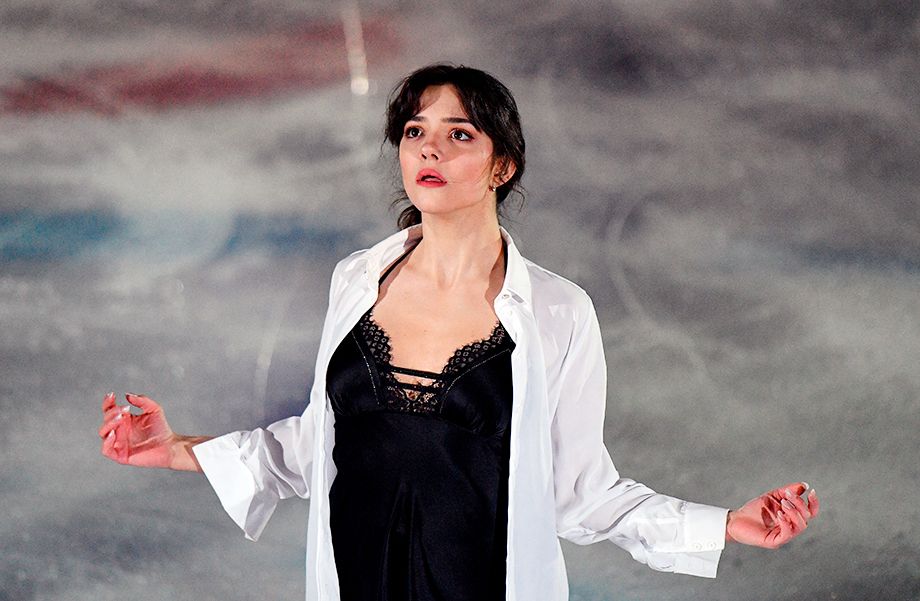 Evgenia Medvedeva, Beautiful mess number
Photo: RIA Novosti
It was with this program that she later congratulated the whole of Russia on the New Year, having skated an updated version at the Patriarch's Ponds to Kostov's live vocals. The fans were incredibly delighted, and Chris called Zhenya an angel and admitted that he was happy that she was in his life.
"You are an angel, Zhenya. Thank you for what I have in my life and allowed me to be just insanely happy and proud! It's an honor for me that you use my song for your performance. You really are perfection, "Kostov wrote in his social networks.
"She is very caring, cooks delicious breakfasts, gives cool gifts"
In addition to the gentle number, the result of the joint work of Zhenya and Chris was photo shoots. Many of them are very romantic. In one of the latest, Zhenya appeared in a white dress with pearls, and Chris in an elegant colored suit. Naturally, each such shooting provoked a new surge of rumors that the skater and the singer were together.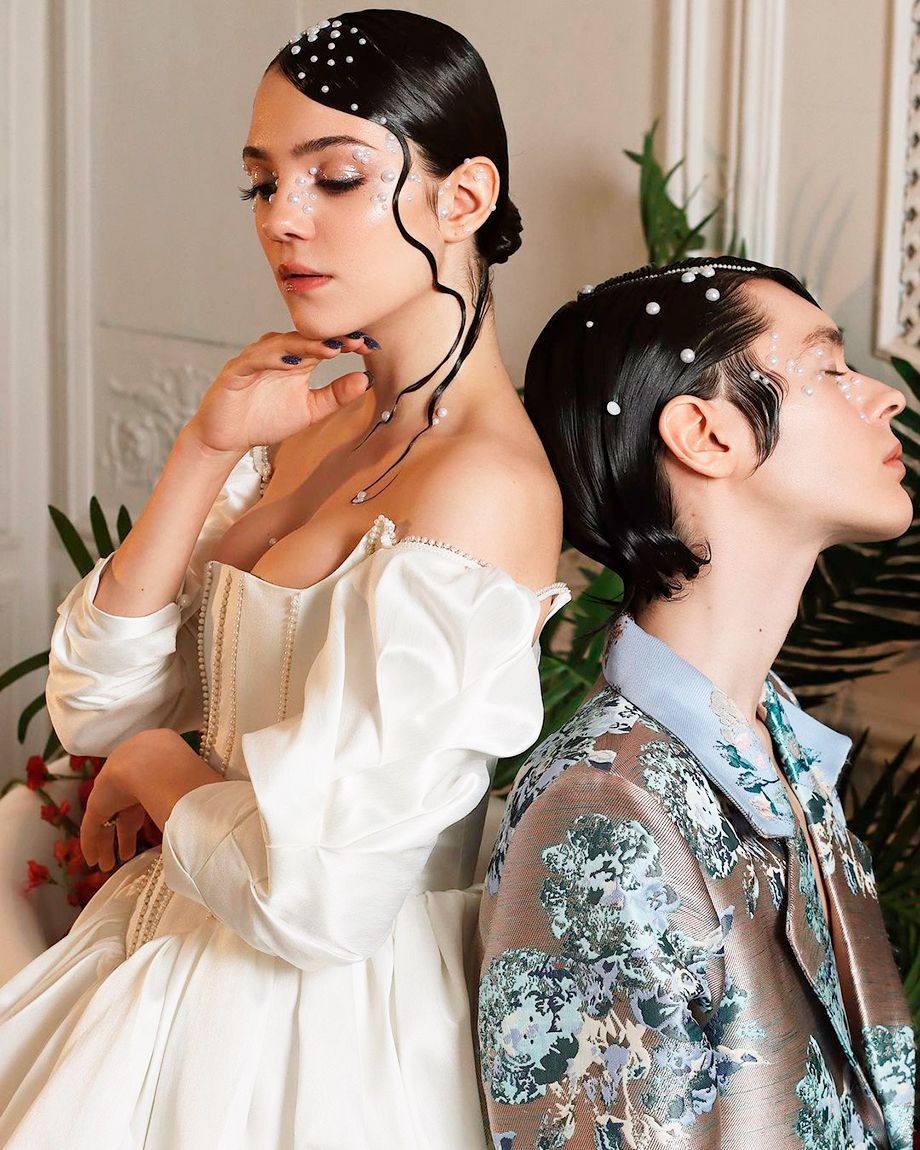 Evgenia Medvedeva and Christian Kostov
Photo: Evgenia Medvedeva and Christian Kostov
But if you omit all the joint projects of Medvedeva and Kostov, then suspicions about their romance will still remain. They have a very passionate relationship. Each makes time to see each other and genuinely cares about the other. So, Chris came in December to the Russian Championship in St. Petersburg, where Zhenya worked as a correspondent. Work at the tournament was morally difficult for the skater, because Zhenya's beloved grandmother Valentina Lavrentievna died shortly before him. Kostov found an opportunity to support Medvedev and accompanied her all the time they were in St. Petersburg.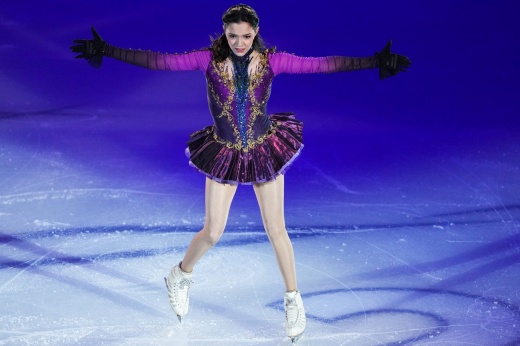 "I hope you're in a better place." How Medvedeva's grandmother dedicated her life to raising a figure skater
How close they are is also evidenced by the huge number of small details that they know about each other. Chris invariably speaks very fondly of Zhenya. Even telling something funny about her, the guy sparkles with love. Maybe friendly.
"She is very caring, cooks delicious breakfasts, gives cool gifts, and she is very generous. Everything she has, she shares it with her close friends and family. She has very tough, but funny jokes that not everyone can hear. This is very, very funny. She may seem closed at first, but that's only because she's worried. But in fact, she is a super open and kind person. You can give her a package of khinkali for her birthday: she will really be very happy, "Kostov shared live on his social networks.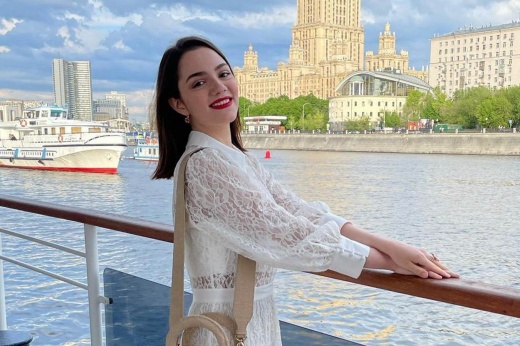 "Yes, we live together." What connects Medvedev with the famous Bulgarian singer
Joint vacation in Bulgaria
Over time, the friendship between Zhenya and Chris could well develop into something more, especially against the background of the gentle sea away from other people and endless worries. It is in such a place that Zhenya is now spending her vacation, and Chris is resting with her. It was possible to find out after the figure skater posted a small video in a beautiful feminine dress on her social networks.
"I don't like taking pictures as much as you like taking pictures," a happy Medvedeva said to someone in the video, after which a male voice was heard in the frame.
The owner of this voice was quickly exposed by the fans, who found footage on Kostov's personal blog where he had breakfast with a girl. The face of the singer's companion is not visible, but her dress with a floral pattern is very reminiscent of Zhenya's outfit.
Why hide a friendly trip? The answer is on the surface. In an interview with Maxim magazine, Zhenya said that she hides her personal life. She spoke about her first relationship three years after their end, without naming her former lover. Therefore, if something else connects her with Kostov, besides friendship, then she is unlikely to share this in the near future. Unless the chosen one wants to lift the veil of secrecy.