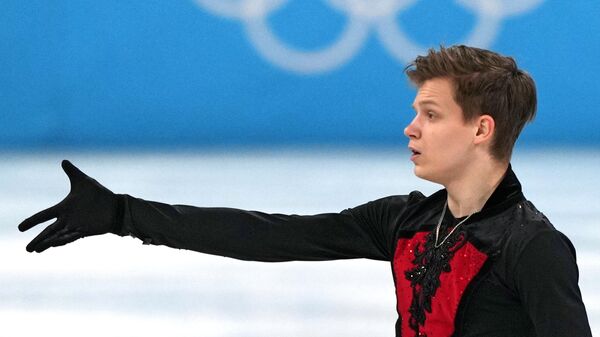 Skater Semenenko, who suffered a head injury during an ice show, was discharged from the hospital
MOSCOW, 25 April – Russian figure skater Yevgeny Semenenko, a participant in the Beijing Olympics, has been discharged from the hospital after suffering a head injury during the Evgeni Plushenko ice show in St. Petersburg.
"I'm at home! Thank you all for such support! See you soon, "don't take off my skates," Semenenko wrote in stories on his Instagram page *.
During the ice show, Eugene tried to make a four-turn jump, but landed badly and hit his head on the ice. He tried several times to get up, but fell on the first row of the stalls. The 18-year-old athlete was hospitalized, he was diagnosed with a concussion.
* Meta activity (social networks Facebook and Instagram) is banned in Russia as extremist.
.