The silver medalist of Beijing in pair skating, Evgenia Tarasova, literally shocked with the news of the wedding. The girl until the last hid the upcoming changes in her personal life. Fans did not suspect at all what was going on with her on the love front. Unless they speculated that she got back together with her partner Vladimir Morozov after the Beijing Olympics.
But the honor of marrying Zhenya fell to another skater. By the way, also a greenhouse. True, she never skated on ice with him.
But in life they turned out to be the perfect couple!
Secret love in the distance
Figure skater Fedor Klimov became Zhenya's chosen one, who, together with Ksenia Stolbova, won team gold and individual silver at the Sochi Olympics. Having completed his sports career in 2018, the skater found himself in coaching. Now he works with greenhouses at the Olympic Training Center in Sochi. That is, more than a thousand kilometers separated him from Zhenya, because she trained in Moscow for the last year. It's amazing how they managed to maintain a relationship all this time! Not all lovers stand the test of distance.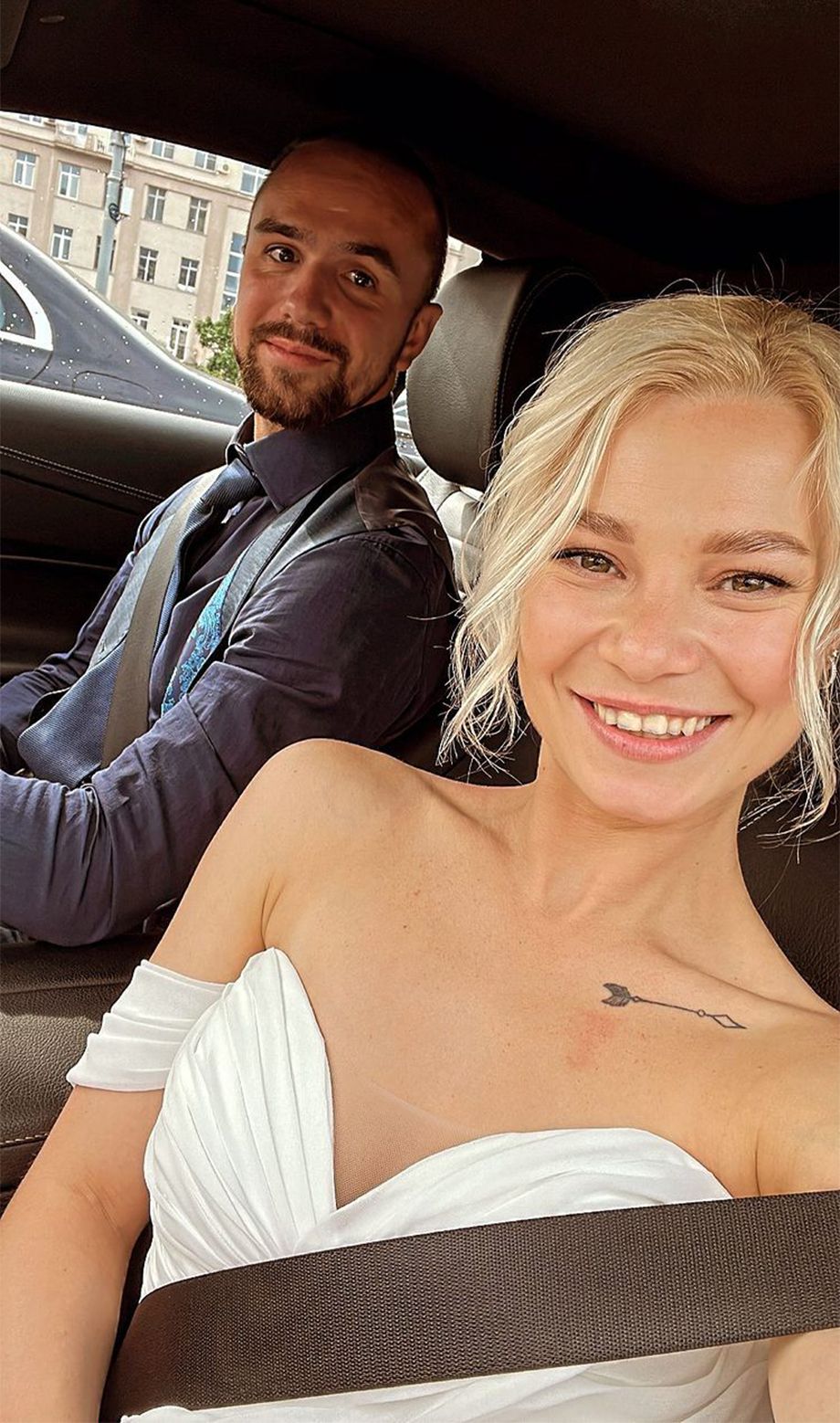 Evgeny Tarasova
Photo: From the personal archive of Tarasova
Tarasova and Klimov hid to the last that they were together. Fans had no idea about their romance. And they could hardly suspect anything. No one knew that in the Olympic season, Zhenya had an amazing love story unfolding with might and main, which resulted in the creation of a family. Especially with someone who is away from her most of the time.
If the happy bride had not posted her wedding photos on social networks, then her marriage would probably have remained a secret for a long time.
Professional conspirator, however!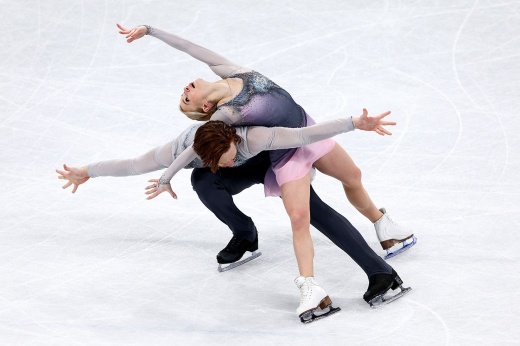 The Chinese did not let the Russian skaters win. But we have silver and bronze!
But what about Morozov?
Interestingly, in the past, Tarasova met with her partner Vladimir Morozov for a long time. They not only trained together, but also lived. Many madly liked their couple. They seemed to be perfect for each other. Both are naturally red-haired, for which they were nicknamed "redheads." And miniature Zhenya looked insanely cute next to the mighty tall giant Vova. Their tender feelings for each other were embodied in programs on ice. They didn't have to play love in front of the audience and judges: the love between them was playing in earnest.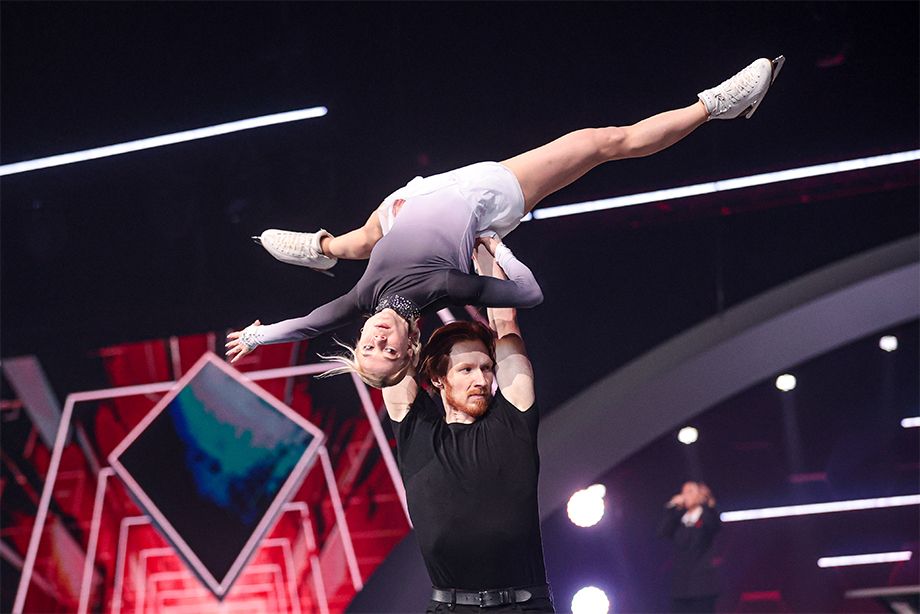 Evgenia Tarasova and Vladimir Morozov
Photo: Dmitry Golubovich, Championship
However, the constant presence together – both in training, and at competitions, and at home – did not strengthen their relationship, but, on the contrary, destroyed it. Having experienced a setback at the Pyeongchang Olympics, where they lost a medal in the individual championship, Zhenya and Vova broke up. They entered the new Olympic cycle only as colleagues who set their sights on revenge in Beijing.
And he succeeded. In China, Tarasova and Morozov won silver in the individual tournament. Eteri Tutberidze brought them to this achievement in many ways, taking them under guardianship during the Olympic season.
Athletes brilliantly performed at the main competitions and received well-deserved awards. Fans noticed that Tarasova and Morozov finally improved relations, which they clearly limped after the break. The most sentimental hoped that they would meet again. Or at least on the cusp of a reunion. The insanely beautiful and tender demonstration number of the skaters to Basta's track "Samsara" only kindled the fantasies of the dreamers.
But the prose of life showed otherwise: outside the skating rink, the roads of Zhenya and Vova flowed in different directions. Zhenya's road led her to Fedor Klimov, and she continued on her way with a new lover. And now they have already reached the registry office and exchanged vows of allegiance.
Such a sharp turn in Zhenya's life was not expected!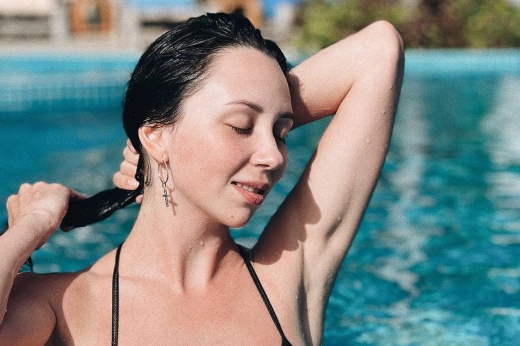 Tuktamysheva luxuriously rests in the Maldives. And pleases fans with sexy photos
"I don't need words"
The wedding of Evgenia Tarasova and Fedor Klimov took place in Moscow. They invited relatives and friends to the celebration. Including other skaters. For example, Elizaveta Tuktamysheva, Zhenya's bosom friend. In May, they rested together in the Maldives, and Lisa was probably aware of the upcoming changes with her friend. But she kept the secret, not betraying the bride and groom in any way.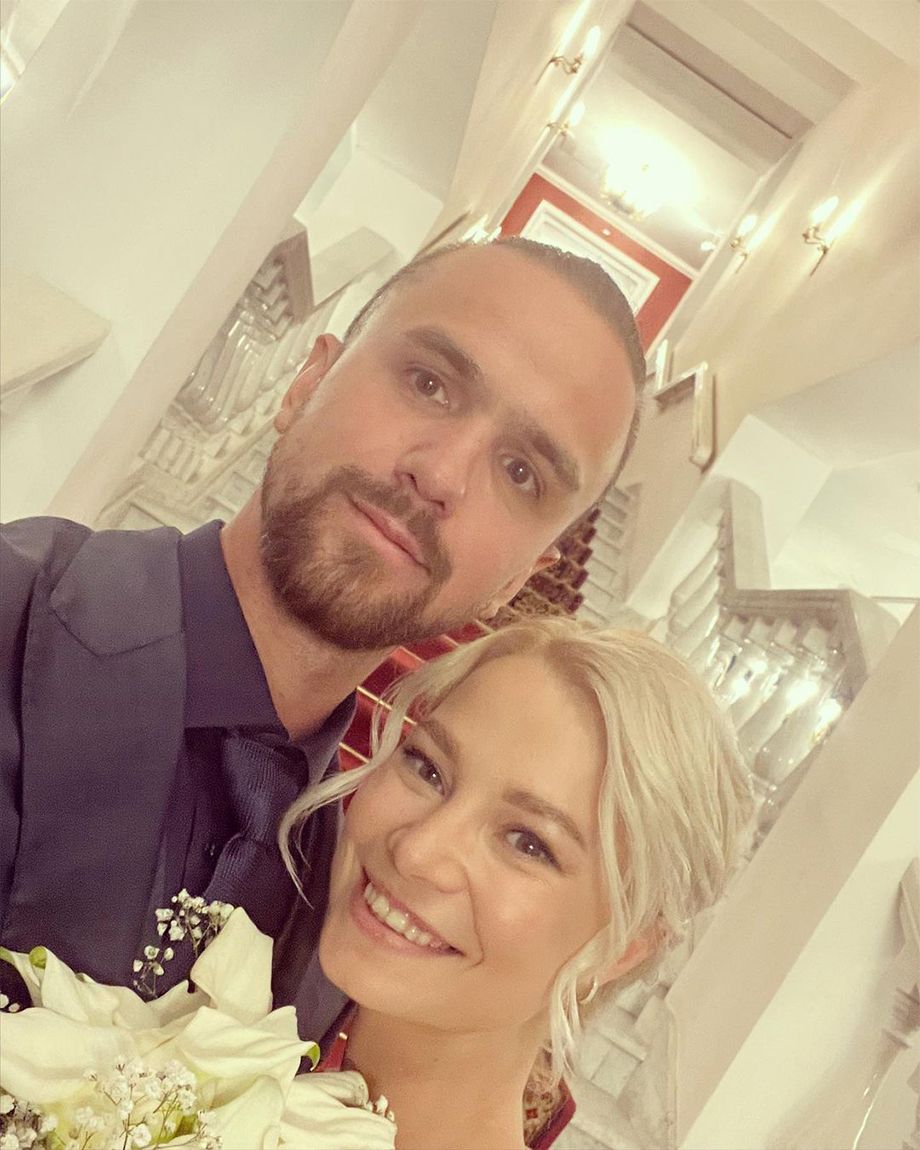 Evgenia Tarasova and Fedor Klimov
Photo: From the personal archive of Tarasova
Zhenya herself spoke about entering into married life. She posted insanely romantic photos with Klimov on social networks. The airy white dress delightfully sat down on the fragile girl, emphasizing her grace and beauty. And the newly-made husband carefully raised the chosen one, like a crystal figurine.
How nice to see them so happy!
Later, Zhenya also dedicated a concise post with photos of wedding rings to the joyful event.
"In my opinion, no words are needed," Tarasova wrote, putting a funny emoji.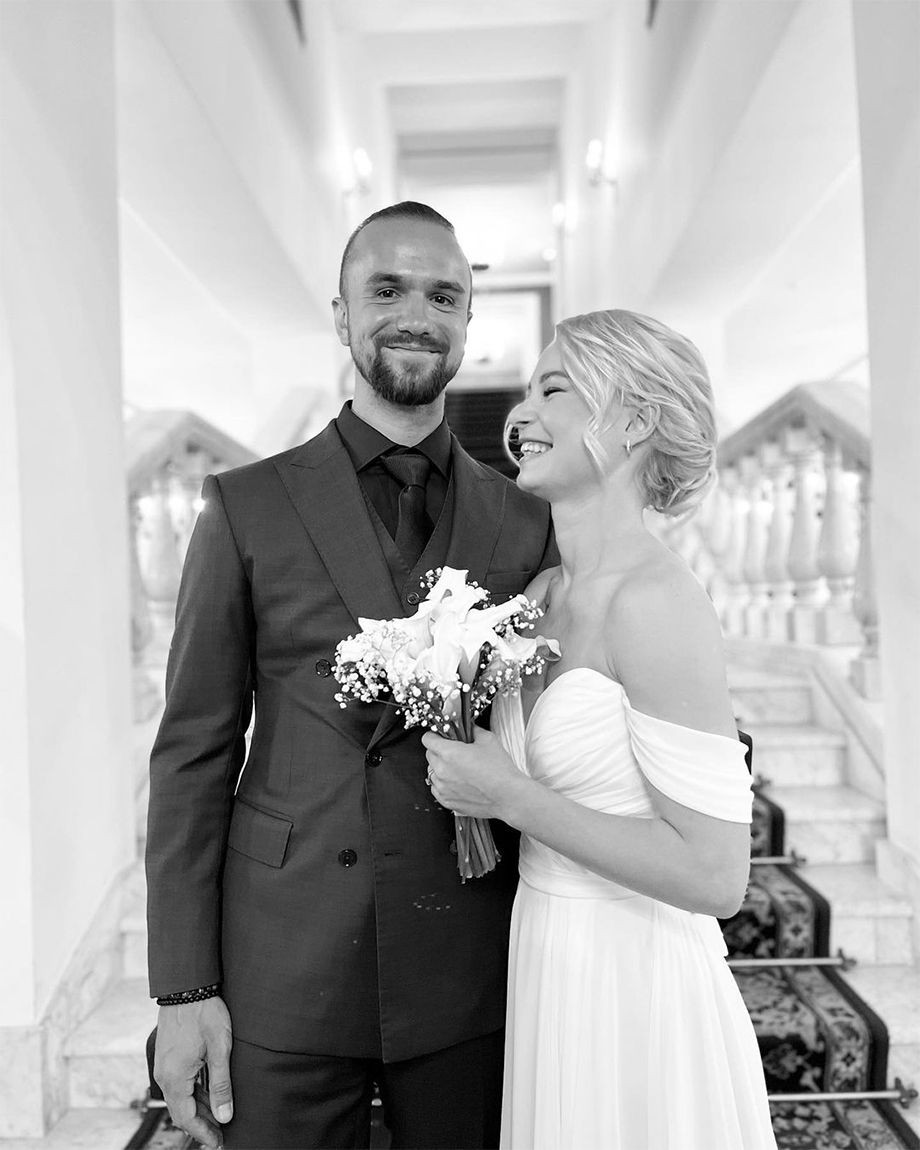 Evgenia Tarasova and Fedor Klimov
Photo: From the personal archive of Tarasova
In the comments, the skater was immediately bombarded with congratulations and good wishes. One of the first was Kamila Valieva.
"Congratulations!" — wrote the Olympic champion. Elena Radionova, Maurice Kvitelashvili, Alexei Yagudin, Alexandra Boykova and other figure skaters joined Camila's congratulations.
Foreigners were not left out. Canadian greenhouses Eric Redford and Vanessa James were delighted.
"Wow! Congratulations to you both!", "Congratulations!" – Eric and Vanessa wrote one after another.
American boyfriend Alexa Knirim also noted under Tarasova's post: "Congratulations, beauty!"
The whole world of figure skating is delighted with the wedding of Tarasova and Klimov. And how not to rejoice at such good news? It looks like this off-season Cupids are working especially hard. Alexandra Trusova and Mark Kondratyuk are just starting to write their love story, but their older comrades confidently tie themselves in marriage.
A real wedding boom in a figure!