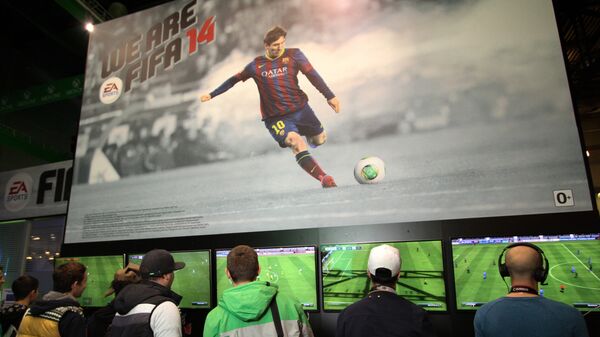 EA failed to resolve disagreements with FIFA and will start releasing the game under a new brand
MOSCOW, May 11 – Prime. The American video game developer Electronic Arts (EA), which has been producing the iconic football simulator FIFA for almost 30 years – in partnership with the International Football Federation of the same name – is changing the name of this line of games, now they will be released under the name EA Sports FC, and only one release crowns the era "old" format – FIFA 23, follows from the message EA.
"After nearly 30 years of creating genre-defining interactive soccer games, we're about to usher in an exciting new era. Everything you love about our games will be part of EA Sports FC," EA said, adding that another game will be released ahead of the new project's launch ( next year) with the former partner – FIFA.
Back in October 2021, sources told The New York Times that negotiations between EA and FIFA to renew the contract that allowed EA to use the federation name in the game had stalled. One of the controversies was the requirement of the federation to double the fee for the license to use its name in the game.
As the media now note, months of intense negotiations between EA and FIFA have not been successful, so in a year the cooperation that lasted 30 years will end. Around the same time – in October 2021 – EA registered the EA Sports FC trademark, under which the game will now be released.
At the same time, Electronic Arts said that licenses for players, teams, stadiums and leagues, including exclusive partnerships with the English Premier League, Spanish La Liga, German Bundesliga, Italian Serie A, American MLS and other leagues will continue to be present in game.
EA Sports FIFA had 150 million accounts in FY2022, according to EA's financial report. And FIFA Mobile recorded the strongest influx of users in the fourth quarter. Thus, the number of unique players has grown by almost 80% compared to last year.
.