This off-season is unique in Russian football. For the first time since the dysfunctional 1990s, the vast majority of RPL teams (the only exception is Orenburg) are preparing for the season at home. But if 25-30 years ago, foreign fees were simply beyond the means of many, now, purely technically, it has become much more difficult to get to Europe.
The cancellation of direct flights between the Russian Federation and the EU forced many clubs to change their long-standing traditions, abandoning their beloved Austria in favor of domestic, most often club bases and boring city landscapes. To whom this kind of import substitution will benefit, and to whom it will harm, the championship will show. And a few facts from the summer of 2021 will exhaustively tell about its scale:
despite the "covid" restrictions, 10 out of 16 RPL clubs spent all or part of the last off-season in Austria;
in total, these are 16 full-scale training camps or 205 training days in total;
only five teams then refrained from foreign training camps – Rubin, Nizhny Novgorod, Khimki, Ural and Sochi;
the third country to prepare for the season was chosen only by Wings of the Soviets (Serbia).
This year, Orenburg went its own way, waving along the proven winter route to Turkey (where it is a little cooler). The rest remained in the country. It would seem that significant savings for club budgets. In reality, everything is not so clear.
Firstly, Russia simply does not have such a developed sports infrastructure as Austria. The 2018 World Cup gave the country a dozen new stadiums and renovated bases, but did not solve the problem of the lack of quality pitches globally. There are still not enough conditions for the full-fledged training of football players. That is why the price tag for high-quality domestic service is not inferior to the European one, but somewhere even surpasses it. Below is some off-season economics.
What is unique about Austria?
Irina Polyanskaya, FIFA match agent, explains: "Austria is a field of excellent quality, excellent food, serious sparring partners, a pleasant climate, nature are ideal conditions for preparation. Even from neighboring Germany people go there for the games. Plus an hour and a half to Slovenia, which is chosen by more modest clubs. Of ours, Ural trained there for four years. But there is less choice of sports complexes.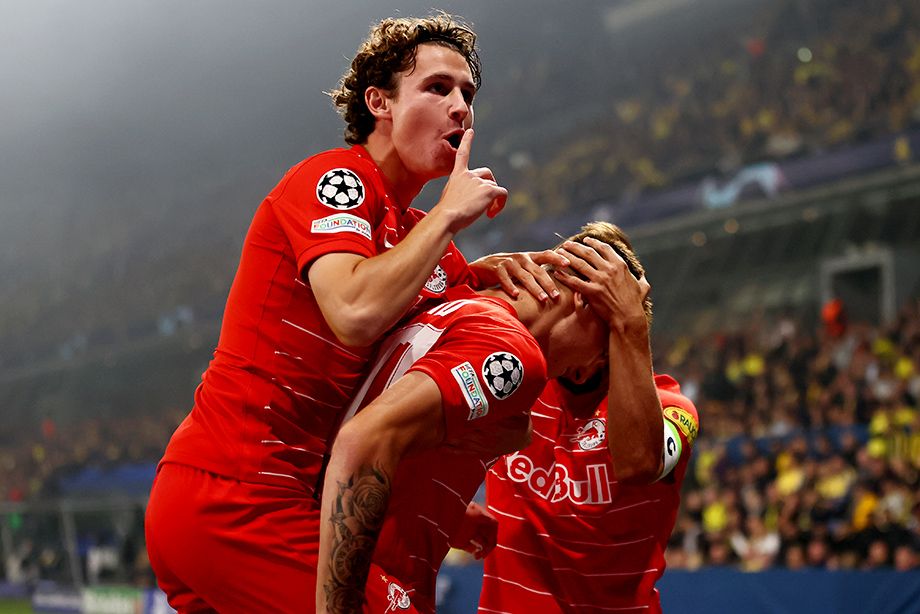 Red Bull (Salzburg)
Photo: Martin Rose/Getty Images
The clubs were mentally prepared for the fact that this year there would be no Austria. Although with "Rostov" we worked out the option of a trip. There are no barriers to entry into the country for Russians. There is no air communication with Russia, but theoretically this issue could be resolved. There are options with charter flights – even with "closed" skies. I found out if there are any bans on Slovenes through the federation for sparring with our teams. It turned out – no. And they, and the Hungarians, and the Serbs (partizan in particular) were ready to play with us. Our Austrian partners were waiting for us very much. They say that everyone suffers because of the current situation. Teams from other countries are in dire need of sparring partners. But the political situation is changing rapidly, FIFA and UEFA are clearly not on our side, and even the signed match contracts did not guarantee the games. Today they do not ban, tomorrow they will ban. Therefore, Rostov did not dare to break through there – they will work on the club base.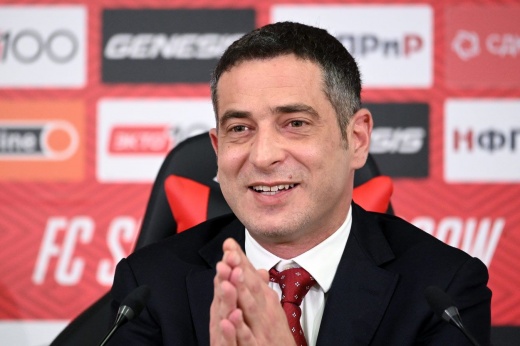 "Why do foreigners go to Russia? Because it's Spartak. Big performance by Cattani
Last year we did a training camp for Krylia in Serbia. But the biggest challenge right now is logistics. All connections go through Istanbul and Belgrade. Not everyone can afford a charter, and on regular flights of the same Serbian airlines everything is packed with tourists – you can't accommodate a whole team with staff. No places. Therefore, "Wings" chose Kazan. All teams found themselves in the same conditions and somehow get out of the situation. Half of the FNL sits in Moscow and the Moscow region. They will play with each other. It is clear that not those conditions. Even in the capital, we have an extremely limited number of natural turf fields."
How much is the toll in Austria?
The average cost of the summer training camp in Austria is one and a half to two times higher than the price of the winter training camp in Turkey, depending on the solvency and requests of a particular club. In especially picturesque places like Villach, beloved by Spartak, the budget automatically increases due to the location – local resorts are very popular among Europeans. In the suburbs of Vienna, you can find more budget options.
For the top RPL clubs, the cost of the standard Austrian fee can be calculated based on the price of accommodation for one person – € 160-170 per day. We multiply by 50 (approximate number of people, including staff) and by the standard duration of the meeting (12 days) – and we get the budget for one stage of preparation. Plus or minus € 100 thousand or 6 million rubles at the current exchange rate of the Central Bank (a year ago it was much higher). CSKA, Dynamo, Lokomotiv, Krasnodar held two training camps in Austria last summer – respectively, their off-season expenses amounted to about € 200,000, not counting charter fees.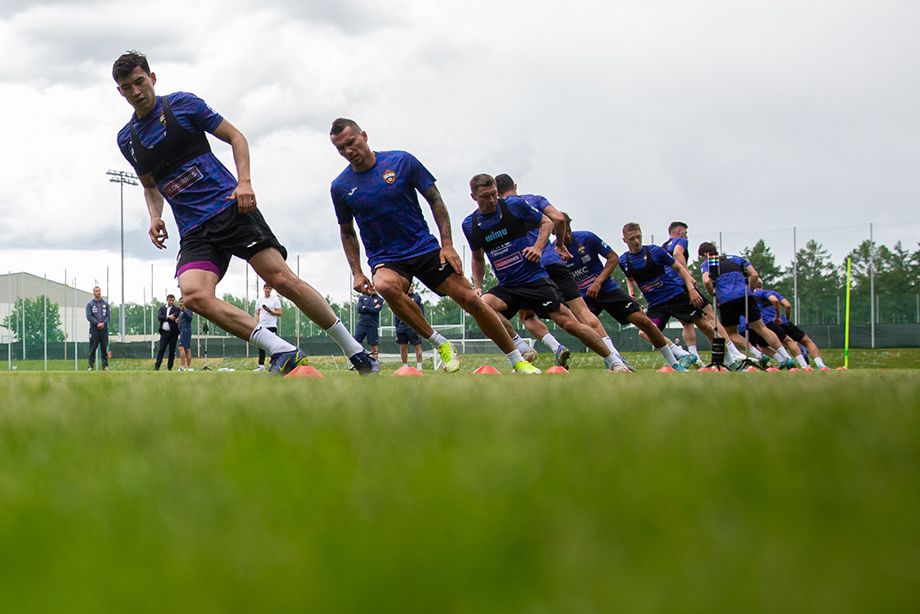 CSKA is training in Novogorsk
Photo: pfc-cska.com
Fees in Russia – cheaper?
You will be surprised, but the host country of the World Cup four years ago still does not have training facilities comparable in terms of comfort to those in Austria. Even in Sochi, the capital of the 2014 Olympics, there are no modern hotels with their own fields. The RFU just this week signed an agreement on the construction of the National National Team Center on the federal territory of Sirius. This causes serious inconvenience for teams accustomed to Turkish and Austrian all inclusive, and increases the cost of fees.

Irina Polyanskaya
FIFA match agent
"The good thing about Austrian hotels is that they provide a full package of services. And we have accommodation separately, renting fields – separately, washing uniforms – separately. We calculated the fee for Lokomotiv in Sochi – and it turned out that it is even more expensive than in Austria. There, even in a small village, you can rent an ideal field – a carpet! – for 300 euros per day. At the Metreveli Stadium in Sochi, a day of training will cost 80,000 rubles – consider it four times more expensive. And so on most items of expenditure. In total, a very decent amount runs up. You can't exactly call such a budget collection."
What will happen to winter fees?
In the current situation, it is difficult to predict where Russian clubs will go in January-February. And you have to go – you won't spend the winter at the club bases. At the moment, most of their traditional locations are available – with the exception of Europe again – Spain, Portugal. But there is a nuance.
"If earlier we lived in Turkey without problems in the same hotels and shared the same fields with Ukrainian teams, now I don't even know how to make everyone feel comfortable," says Polyanskaya. — Some clubs have settled in one place for decades, and it is natural that hotels do not want to lose old customers. We need to find a solution to the problem."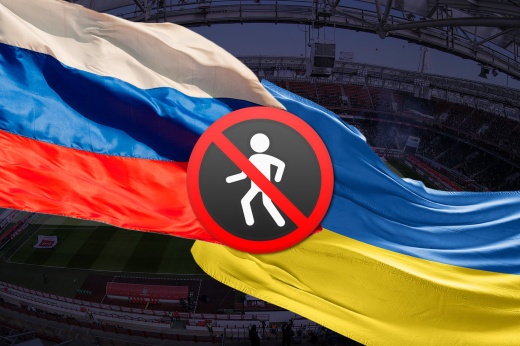 "Russian clubs would love to play with Ukrainian ones." Features of abnormal fees