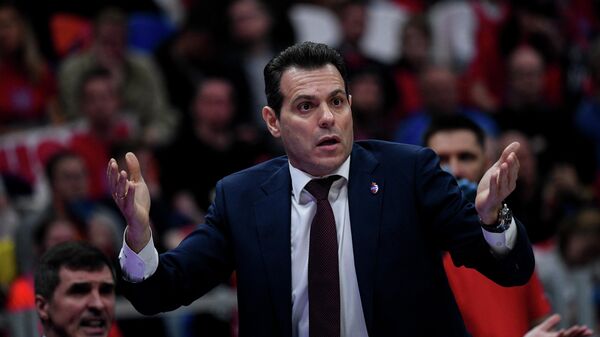 Former coach of CSKA Itfudis headed the Turkish basketball club "Fenerbahce"
MOSCOW, June 19 – Former coach of Moscow CSKA Dimitris Itoudis headed the Turkish "Fenerbahce", according to the official website of the Istanbul basketball team.
The Greek specialist left the post of head coach of CSKA in early June. Itoudis has led the army team since 2014, under his leadership the team won the Euroleague twice and became the champion of the VTB United League six times.
Fenerbahce signed a three-year contract with the coach.
"Itoudis is considered one of the most successful coaches who left his mark on the last era of European basketball. We want this agreement to be beneficial for both our club and the coach. We hope that he will spend winning seasons under our flag," the message reads. message.
Itoudis will make his debut as head coach of the Greek national team at the 2022 European Championship, which will be held from September 1 to 18, while retaining his post at the Turkish club.
.