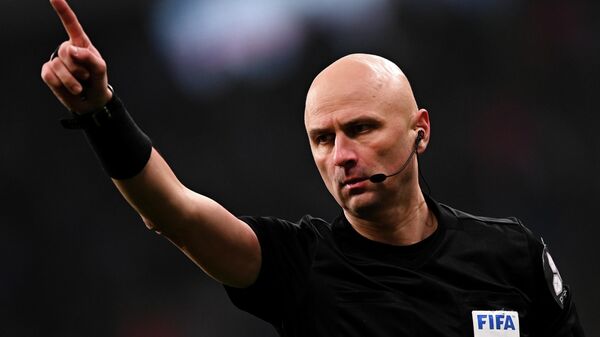 Russian referees Karasev, Levnikov and Pustovoitova entered the FIFA list for 2022
MOSCOW, 27 Jan – Russian referees Sergey Karasev, Kirill Levnikov, Anastasia Pustovoitova and 37 other Russian referees were included in the list of the International Football Federation (FIFA) for 2022, the Russian Football Union (RFU) reports in its Telegram channel.
In addition to Karasev, Levnikov and Pustovoitova, who will be able to work at tournaments under the auspices of FIFA as chief referees, the federation has allocated 11 more Russian chief referees (Vladislav Bezborodov, Nadezhda Gorinova, Sergey Ivanov, Marina Krupskaya, Evgeny Kukulyak, Pavel Kukuyan, Alexei Matyunin, Vitaly Meshkov, Vladimir Moskalev, Vera Opeikina and Alexander Ponomarev). Also Karasev, Ivanov, Meshkov and Moskalev will be able to perform the duties of video assistants.
Sixteen Russians will be able to work as assistant chief judges. The list includes Yegor Bolkhovitin, Sabina Valieva, Andrey Vereteshkin, Maxim Gavrilin, Valery Danchenko, Igor Demeshko, Yana Eleferenko, Ekaterina Kozyreva, Ekaterina Kurochkina, Alexei Lunev, Dmitry Mosyakin, Valentin Murashov, Yulia Petrova, Dmitry Safyan, Roman Usachev and Ekaterina Chernova .
FIFA also included in the list six Russian referees who will be able to referee mini-football (Tatyana Boltneva, Irina Velikanova, Vitaly Groshev, Grigory Zelentsov, Vladimir Kadykov and Yuri Neverov) and four referees who will serve international beach soccer tournaments (Roman Borisov, Alexey Ivanov, Victor Listratov and Denis Smolyaninov).
.