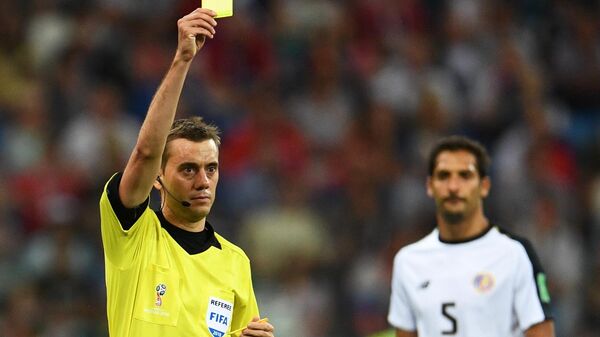 Frenchman Clement Turpin named referee for Champions League final
MOSCOW, May 11 – French referee Clement Turpin has been named chief referee for the Champions League final between Real Madrid and English Liverpool, according to UEFA's official website.
The meeting will be held on May 28 in the Paris suburb of Saint-Denis at the stadium "Stade de France". Initially, the Champions League final was planned to be held in St. Petersburg, but in February, the Union of European Football Associations (UEFA) decided to postpone the match.
The entire team of referees will represent France. Turpin's assistants are linesmen Nicolas Dano and Cyril Gringore. The fourth referee is Benoit Bastien.
Jérôme Brisard, a Frenchman, will be responsible for the Video Assistance to Referees (VAR) system, who will have three assistants at once – Frenchman Willy Delajo, as well as Italians Massimiliano Irrati and Filippo Meli.
.