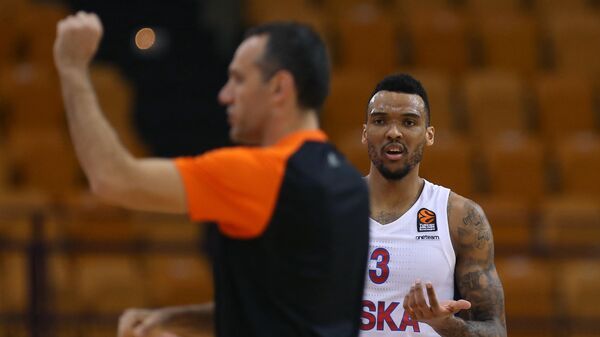 Russian basketball player CSKA Bolomboy refused to return to his homeland
MOSCOW, 27 April – Russian forward Joel Bolomboy refused the request of CSKA Moscow to return to Russia by May 1, the basketball player said on his page on social networks.
The basketball player posted a photo of a letter from CSKA vice-president for sports work Natalia Furaeva, which states that the club asks the athlete to return to Russia before May 1, 2022. It is noted that in case of refusal, the sanctions provided for by the contract will be applied. The club also returned to Bolomboy part of the money due under the agreement.
"Get out of here! I already said I'm not coming back. You are trying to get the players to do what you want by threatening and punishing them. When the situation between Russia and Ukraine escalated, you told me and the whole team that we could leave, and you you will understand everything," Bolomboy wrote on Instagram*.
Bolomboy left CSKA at the end of February. The status of agreements with all players who have left the club should be resolved when the political and sporting situation in Europe returns to normal.
Bolomboy is 28 years old, he is a native of Donetsk. The player has been representing CSKA since 2018. As part of the army team, he became the winner of the Euroleague, twice – the VTB United League and once – the owner of the Super Cup of the VTB United League. Before CSKA, Bolomboy was a member of the American clubs Utah Jazz and Milwaukee Bucks.
*Meta activities (social networks Facebook and Instagram) are banned in Russia as extremist.
.