The NHL playoffs could have been a nightmare. Man nearly killed by glass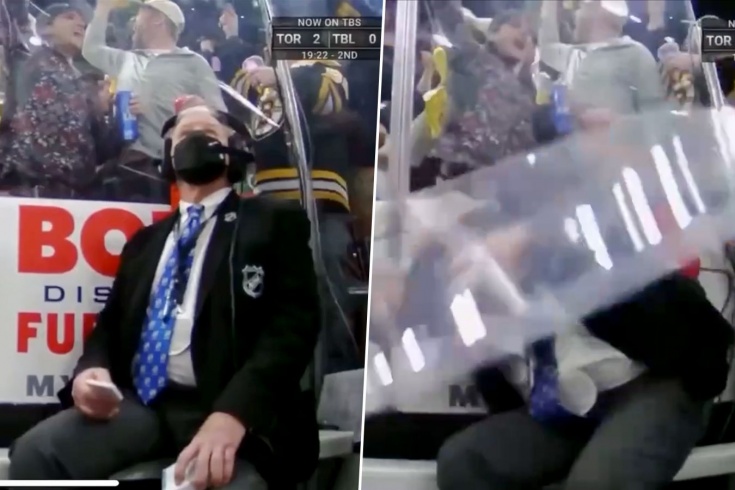 Force majeure, which was close to tragedy.
Overseas, the Stanley Cup matches continue. The playoffs as a whole are interesting, there are enough abandoned goals and entertaining moments. There is someone to follow and Russian fans.
So, in the Carolinas series with Boston, the attention of the domestic viewer is riveted to the Hurricanes forward Andrey Svechnikov and the Hurricanes goalkeeper Petr Kochetkov. That night, the Russian team lost away to Boston (2:4), but the team of Rod Brindamore still leads the series with a score of 2-1.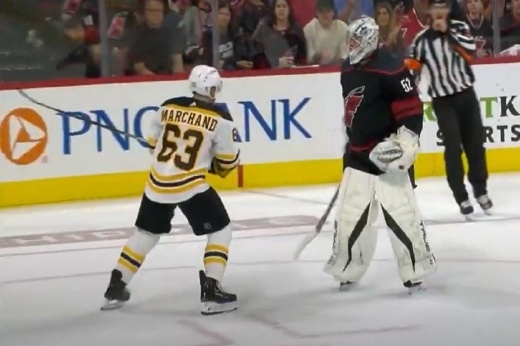 Kochetkov could not stand the trick of the impudent Canadian! Beat Marchand with a stick, bringing him to emotions
Svechnikov did not score points for performance in the reporting meeting, and Kochetkov did not play in the best way. But nothing terrible happened, and all the mistakes made will surely be sorted out by the coaching staff.
Alas, the match was not without a serious force majeure, which could turn the entire NHL playoffs into a real nightmare. In the second half of the second period, the game was interrupted due to the fact that glass in the penalty box fell on an arena employee.
After carefully studying the video, you can see that the rather elderly coordinator was doing his job and didn't even think about anything bad, but in the end the protective glass collapsed on him with such force that the person literally slid down the bench to the floor.
At this point, of course, a variety of thoughts began to creep into my head. Such a blow can cause serious injury and harm to the body, or even lead to death. That is, the employee was literally almost killed at his own workplace.
Doctors and special stretchers, as well as team personnel, immediately appeared on the ice. Of course, the arbiters of the meeting also intervened in the situation, because it was necessary to make a decision what to do next.

"I became afraid that the scoreboard would fall and crush my father." History of the crash of the video cube in the NHL
As they say in such cases – nothing happened. A few minutes later, the match continued and eventually played to the end, and the elderly worker himself came to his senses and, apparently, escaped with a slight fright.
However, after what happened, a more thorough technical inspection of the T.D. Garden arena would obviously not hurt in order to avoid similar episodes in the future. No one needs tragedy at hockey matches.