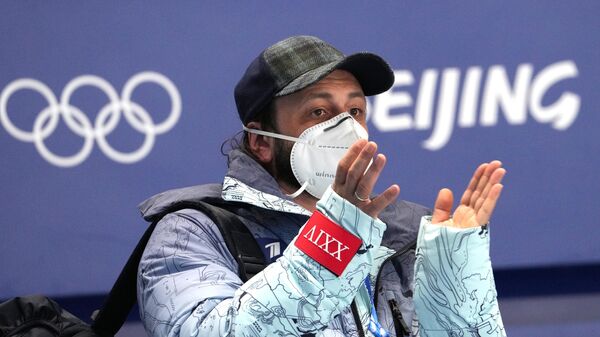 Averbukh announced the need to "hard deal" with the situation with Valieva's doping test
MOSCOW, 25 Mar — Choreographer Ilya Averbukh, in an interview with the Nachalo YouTube channel, commented on the story of a positive doping test result for Olympic figure skating champion Kamila Valieva.
At the Olympic Games in February, Valieva became the winner of the team tournament as part of the national team. At the end of the competition, the positive result of the December doping test of Valieva was made public. Despite this, the 15-year-old Russian woman was admitted to the individual competition.
"I won't comment for sure, the competent authorities are sorting out who is to blame. The only thing is that I'm sure that, of course, Camila in a conscious version could not drink some kind of drug that would give such a story. I am absolutely sure of this, in her innocence, as well as in the innocence of Eteri Tutberidze, that is, these two people are absolutely innocent. How this happened – you need to figure it out. And do not throw words: "And you yourself are all these asthmatics there," but figure it out inside. What happened, how it happened "And hard to figure it out. For the sake of the same Camila. Of course, this could not but affect Camila, her result. This is a girl of absolute talent, kissed by God, this is a diamond, everything is given to her, "said Averbukh.
In the individual tournament of the Olympic Games, Valieva became the fourth. She is the champion of Russia and Europe, and also holds world records in both programs and in total points.
.