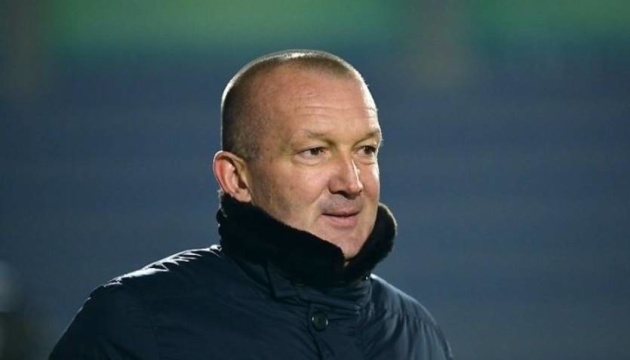 Grigorchuk: Playing in Ukraine, in conditions of war, is a heroic and patriotic step
The new UPL season is scheduled to start in three Ukrainian cities.
Chornomorets head coach Roman Hryhorchuk shared his opinion on where the next season of the Ukrainian Premier League should be held, Football NEWS reports, Ukrinform reports.
"I would support the option of playing in Poland because I think it would be better for football in general. Then all the teams were able to keep the legionnaires and a fairly high level of the championship. If the clubs play in Ukraine, then we understand that almost everyone will lose legionnaires, and this, of course, will slightly reduce the level of the championship," Grigorchuk said.
Despite everything, Roman Grigorchuk supports the idea of ​​playing in Ukraine.
"On the other hand, playing in Ukraine in such a difficult situation, in conditions of war, is a good, positive, heroic and patriotic step in support of our beautiful nation, our military. I like it," added the head coach of Chornomorets.
Today it became known that the season 2022/23 in the Premier League is planned to start in three cities – Kyiv, Lviv and Uzhhorod. Subsequently, the geography of the championship will expand depending on the situation with the fighting in Ukraine.
Read also: FC Dynamo: preparation for the season is gaining momentum
It was reported that the final vote for the format of the new championship should take place in early July. The start of the new season is scheduled for August 20.
As Ukrinform reported, the last football season in Ukraine ended ahead of schedule due to a full-scale Russian invasion of Ukrainian territories.
Photo: fcshakhter.by