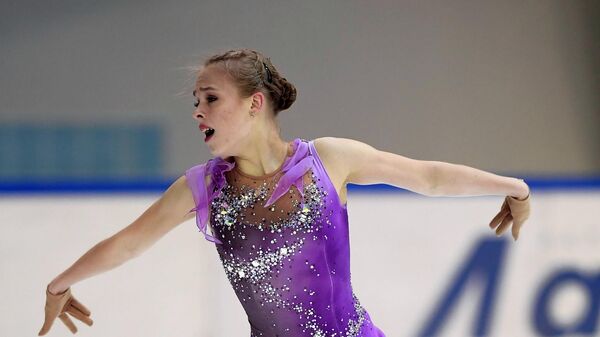 Gubanova, representing Georgia, noted the "cosmic" level of Tutberidze's students
MOSCOW, 21 Jan – Anastasia Gubanova, who represents Georgia in figure skating, spoke about the students of Eteri Tutberidze in an interview with Sport24.
She noted that she had known Anna Shcherbakova, Alexandra Trusova and Kamila Valieva for a long time.
"I have known all these girls since childhood, I remember them as little ones. Sasha and Camila are very good girls in life. It is very pleasant to communicate with them. I do not know Anya so well, but I can say for sure that she is a fighter who can pull herself together. This is a "plus start." This quality is worth a lot," said the 19-year-old figure skater.
She also noted the incredible level of Alexandra Trusova and Kamila Valieva.
"Sasha is just a monster. It's something incredible. I think that it was she who started this whole quad race, and continues to do so. It's very valuable, she's a great fellow. Camila is just space, very beautiful programs, jumps for three kilometers Well done!", – said the athlete.
.