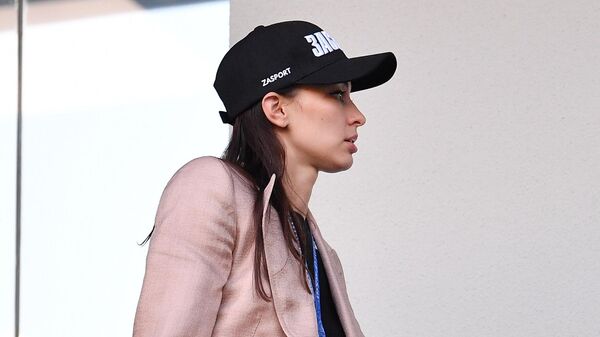 Salikhova: Gazizov is chewing gum stuck to the sole, he made a donor for Ufa from Spartak
MOSCOW, 28 Jan – Former member of the board of directors of the Moscow football club "Spartak" Zarema Salikhova on the air of the program "There is a theme" on the channel "Match TV" said that the former general director of the club Shamil Gazizov, behind the back of the management, tried to send players "red-white" to "Ufa" for free for game practice.
Gazizov worked at Spartak from July to December 2020. In January, he filed a cassation appeal against the decision of a lower court, which found the procedure and conditions for his dismissal from the club illegal, in particular, the condition for paying more than 399 million rubles in severance pay. On Friday, Match TV, citing the words of Tatyana Zavyalova, a lawyer for the Red-Whites, said that Gazizov was demanding through the court to invalidate the termination of the contract with Spartak and pay him a salary of 86 million rubles for the past time.
"Yes, the trial was postponed. Claims against Gazizov? This character has already tired us very much. He is like chewing gum that sticks to the sole and does not come off. The fact that he asks for 10% of Spartak is inadequate. it turns out that this is not 10% of Lukoil. If in pre-Covid times shareholders reported a budget deficit of 6 billion, now, given that the euro is growing by 2 rubles every day, and in six months we have already flown into plus 10 rubles, then The budget deficit is growing out of the blue. This is not taking into account the purchase of players, renewals," Salikhova said.
"What did he promise? A lot of things. He's a storyteller, one thing doesn't fit with the other. He promised that he would reduce agent commissions, that there would be better players, no one would be taken away from the academy. In fact, he simply used Spartak as a donor for "Ufa". Behind my back I tried to drive the players to Ufa for free, supposedly they would get practice. I was against our players playing in Ufa, because their football is different from what Spartak plays. Not a single player moved to Ufa," she added.
Before working in the capital club, Gazizov held a similar position in Ufa. Currently, he has returned to the Bashkir club again.
.