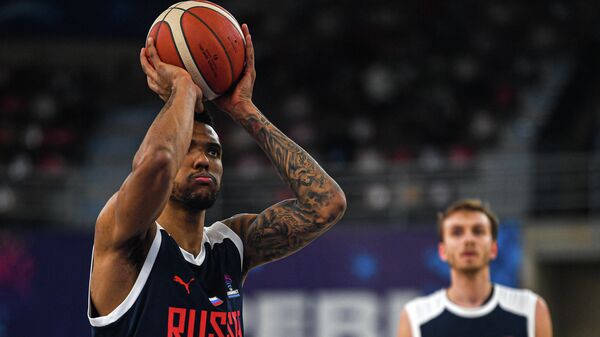 Eremin about Bolomboy: we distribute Russian citizenship too easily, we get pseudo-Russians
MOSCOW, April 27 – The chairman of the coaching council of the Russian Basketball Federation (RBF), Stanislav Eremin, commenting on the refusal of basketball player Joel Bolomboy to return to CSKA Moscow, said that in Russia citizenship is too easily given to foreign players.
Bolomboy, who left CSKA at the end of February, refused the club's request to return to Russia by May 1. The basketball player was born in Donetsk and received Russian citizenship in 2018.
"Both the player and the club have contractual obligations. First of all, we need to consider them. Bolomboy is from Ukraine, perhaps this is the reason for his refusal. We distribute Russian citizenship too easily. We get pseudo-Russians. As a player, I like him. And so – everyone has the right to their opinion, we just need to take a closer look at who is Russian and who is not," Eremin said.
Bolomboy has been representing CSKA since 2018. As part of the army team, he became the winner of the Euroleague, the VTB United League (twice). Before moving to CSKA, Bolomboy was a member of the American clubs Utah Jazz and Milwaukee Bucks.
.