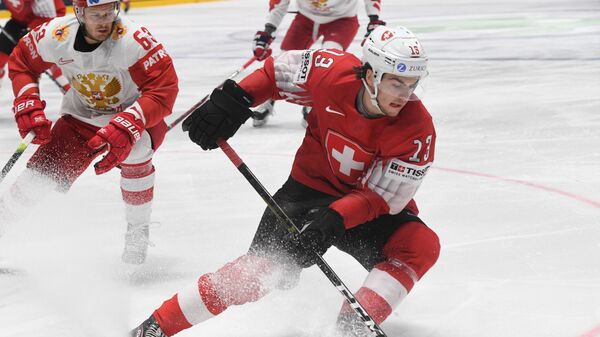 Hishir on Swiss Ice Hockey World Cup defeat: It was a disappointing game
MOSCOW, May 27 – The captain of the Swiss national ice hockey team, Niko Hishir, after losing to the Americans in the match of the ¼ finals of the World Championship, said that his team was unlucky with the implementation.
Team USA beat Switzerland 3-0 in the World Cup quarter-finals (2-0, 0-0, 1-0). The Swiss went through the group stage of the tournament undefeated. Team USA will face Finland in the semi-finals.
"Of course I'm disappointed. We had a lot of expectations when we got here, now it's really disappointing. It was a disappointing game. The puck didn't go in and the opponent played well. We need to find a way to win these games. During this tournament we had a few first periods that were not good.If you play better in the early periods, you give yourself a chance to win matches.It doesn't matter how well we did in the group stage.At the end of the day, it was an important match and we lost it.We we should learn a lesson from this," Hishir said, quoted by the official website of the International Ice Hockey Federation.
.