The perfect wife and the biggest salary in the world. How the best NBA player Stephen Curry lives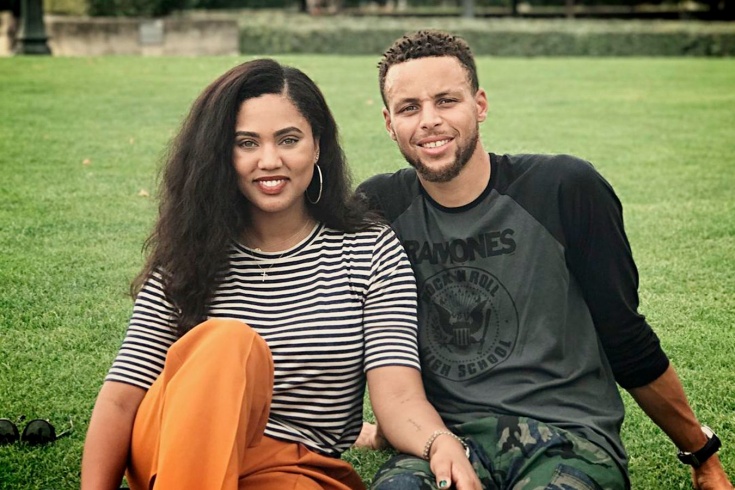 The superstar basketball player can finally relax after a triumphant championship season with Golden State.
Golden State Warriors point guard Stephen Curry is a 4-time NBA champion, current Finals Series MVP, 7-time All-Star, and 2-time MVP. Curry is the greatest shooter in history, leading the most three-pointers in NBA history. The player who brought revolutionary trends to modern basketball. And just a successful and happy person. How does the best player in the best league in the world live off the court?
First of all, Curry is an exemplary family man. Dell and Sonia Curry, the point guard's parents, divorced last year after 33 years of marriage amid allegations of mutual infidelity. The relationship between Stephen and his wife Ayesha is not threatened by anything like this. The couple got married in 2011 after nine years of relationship. Since then, there has not even been a hint of any split between the lovers.
Ayesha Curry is a well-known chef in the USA and has opened her own restaurant. She regularly posts food videos on her YouTube channel, hosts Ayesha's Homemade, The Great American Baking Show, and Family Food Fight. Husband and children regularly appear in the programs. An ideal wife who constantly supports her husband in the arenas and actively protects him from ill-wishers during public speaking.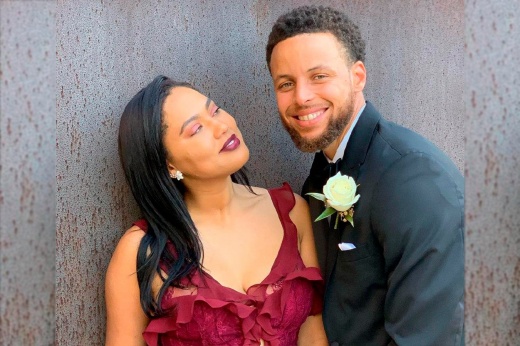 The NBA star has complete harmony in life. Curry's wife will follow him through fire and water.
Stephen and Ayesha are raising three children – daughters Riley (born in 2012) and Ryan (born in 2015), as well as son Canon (born in 2018). The family lives in a luxurious mansion in Arterton, California, for which the Warriors leader paid $31 million.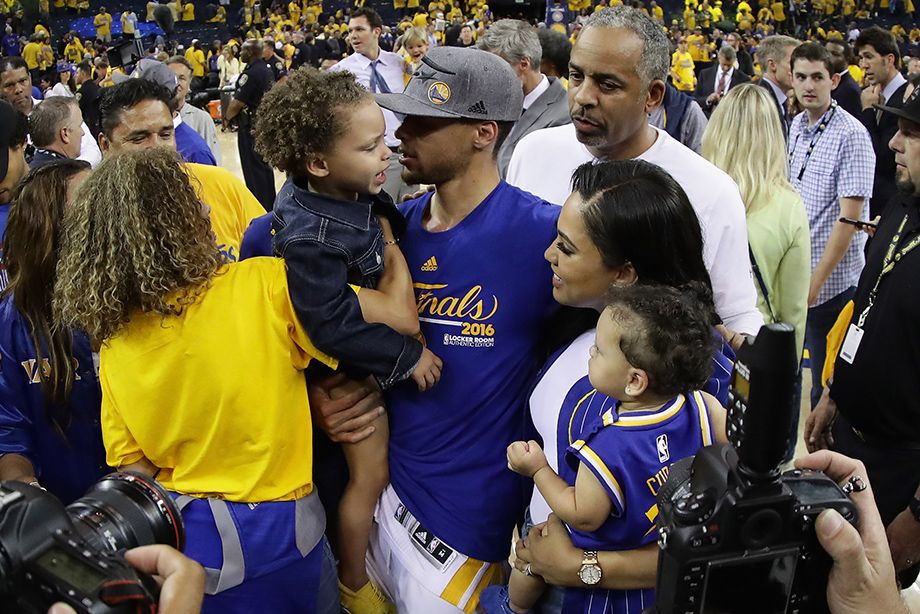 Curry with family
Photo: Ezra Shaw/Getty Images
Curry can afford big expenses. His fortune is estimated at $ 160 million. Stephen was ranked 11th in the list of the highest paid athletes in the world in 2021 according to Forbes. Curry's salary for the 2021/2022 season was $45.8 million, which is the largest figure for NBA basketball players, and, accordingly, around the world.
Curry's salary will gradually increase until the end of the 2024/2025 campaign, when at that time the 37-year-old point guard will receive $ 55.8 million. A big load on the Golden State payroll, but the club does not regret anything. Stephen deserves a "supermaximum" contract, even at a respectable age for an athlete. His contribution to the formation of the championship dynasty of the Warriors is beyond.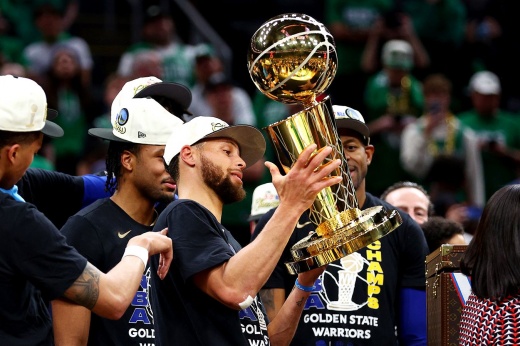 Golden State Dynasty – 4 titles in 8 years! Steph Curry is the best basketball player in the world
Stephen Curry is one of the most recognizable athletes in the world. He earns more than $40 million a year from sponsorship deals in addition to pure sports income. The playmaker, following the example of the legendary Michael Jordan, created his personal brand of Curry sneakers under the patronage of Under Armor. Gradually, these shoes are gaining wide recognition in the industry. Curry also has promotional deals with Rakuten, Nissan and other companies.
A basketball player not only earns money, but also gives to those in need. In 2019, Stephen and his wife created a charitable foundation that helps low-income families, children from dysfunctional families, and victims of natural disasters. The fund was especially active during the difficult times of the coronavirus pandemic.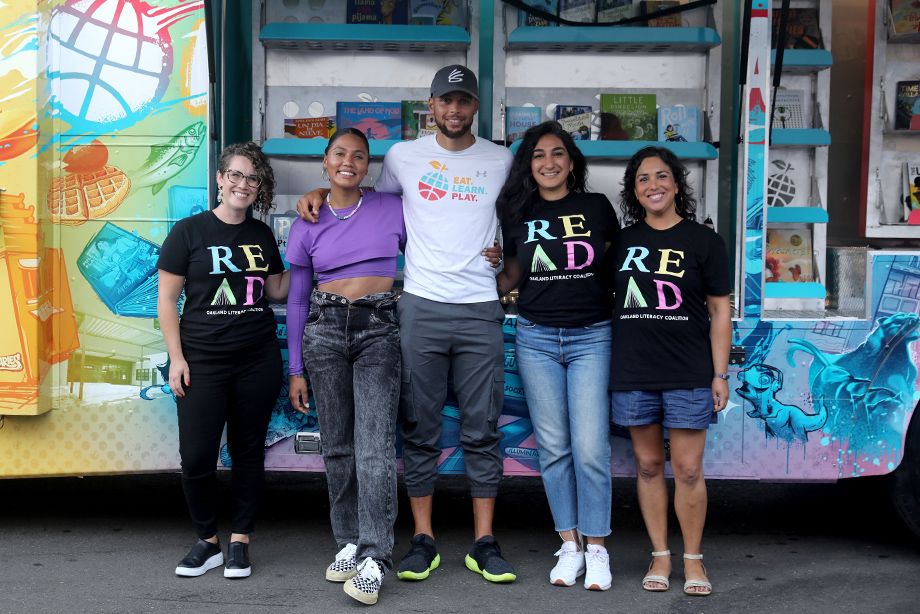 Stephen Curry family
Photo: Kelly Sullivan/Getty Images
Stephen is arguably the second most influential voice in the NBA after LeBron James. Not surprisingly, the Warriors point guard often speaks out on various socio-political issues. Outrageous success in all endeavors obliges not to stand aside from important processes in society. But still, Stephen does not get too hung up on this and leads a fairly measured secular lifestyle.
The superstar basketball player has a big passion. Curry is an avid golfer. Stephen started playing this sport at the age of 10 and seriously considered it as an alternative to basketball. But still, he gave preference to playing with an orange ball, however, his love for golf was preserved. Curry competes in prestigious tournaments every off-season. His partners regularly become not only father Dell and brother Seth (brooklyn nets guard, also one of the best snipers in the NBA), but also ex-US President Barack Obama, Charles Barkley, Michael Jordan, and other celebrities.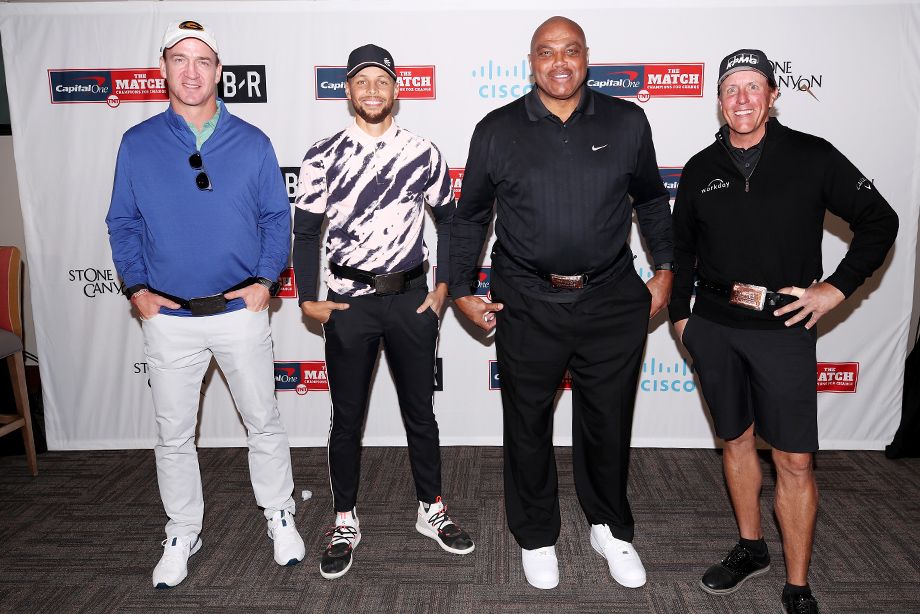 Stephen Curry and Charles Barkley (center)
Photo: Kelly Sullivan/Getty Images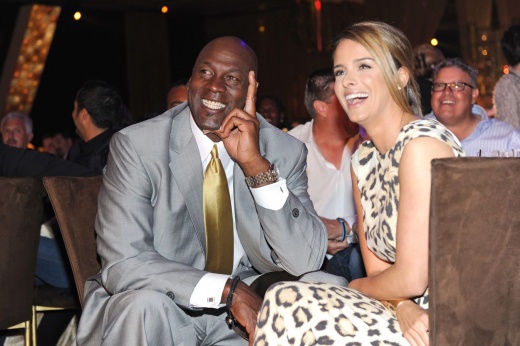 Wife 16 years younger and luxury in everything. How the richest athlete in the world Michael Jordan lives
Right now, Curry is celebrating a 4-2 NBA Finals win with the Boston Celtics. Finally, he can relax – the grueling season is over. In the near future, the Warriors will hold a championship parade in San Francisco, after which Stephen will spend time with his family and do what he loves. Although it is too early to relax.
Curry is 34 years old, but that doesn't mean he's done his best on the basketball court. Why not aim for a fifth or sixth title in Golden State uniform? Many managed to write off Stephen from the accounts after a series of injuries in the team and the departure of Kevin Durant. Curry proved that it is a very big mistake to disbelieve him prematurely.