Family portrait of Kournikova and Iglesias. The star couple revealed the secret of their personal lives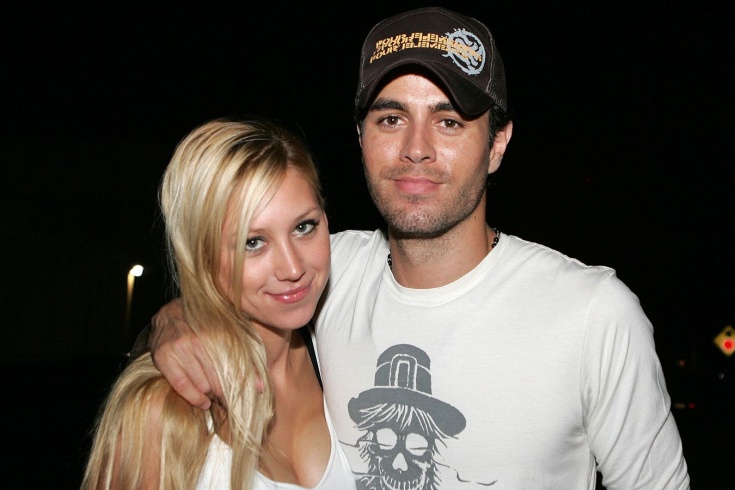 New photos and videos of a large family. How Anna, Enrique and their children look and spend their time.
20 years ago, the famous Russian tennis player Anna Kournikova met pop singer Enrique Iglesias. The meeting of young people took place during the filming of the music video, in which Anna participated as a guest star. Since then, Kournikova and Iglesias have been together. They are parents of many children and owners of a luxurious villa in Miami. The couple does not like to share the details of their personal lives, but sometimes makes exceptions. Especially on holidays.
It so happened that on May 8, the Kournikova-Iglesias family celebrated two holidays at once – Mother's Day, traditional for America, and Enrique's 47th birthday. In her social networks, Anna decided to congratulate her lover and the father of the children, for the first time posting a real family photo, which depicted everyone who could – dad and mom, three children and even a dog. I must say that in this photo Kournikova holds the twins Nicholas and Lucy on her knees, Enrique tenderly kisses her eldest daughter Lucy, while holding the younger Masha on her neck. The whole family is located on the lawn in front of the house, where a playground is equipped.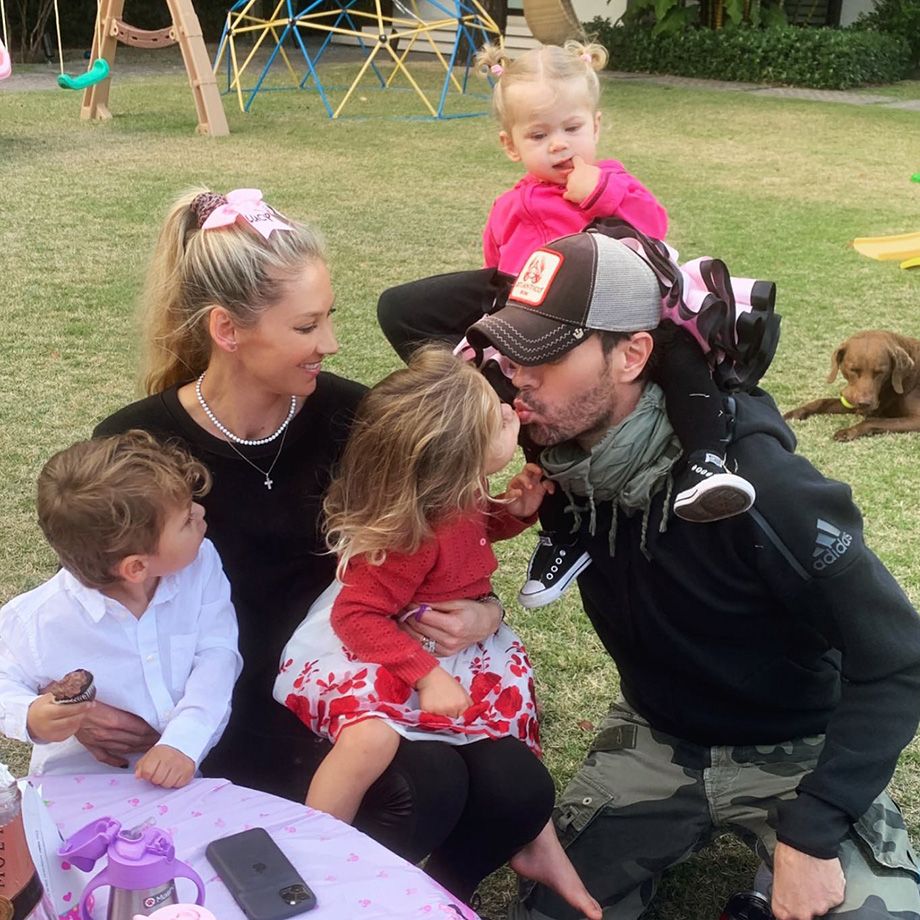 Anna Kournikova and Enrique Iglesias with children
Photo: From the personal archive of Anna Kournikova
Anna accompanied the family photo with the caption: "Happy birthday to the most wonderful dad! We love you so much!!!" In less than a day, the post gained almost 200 thousand likes. Fans of Anna and Enrique began to congratulate the singer, noting that a picture finally appeared showing all family members: "How happy! Stay like this always", "Finally the whole family is together", "Beautiful and happy".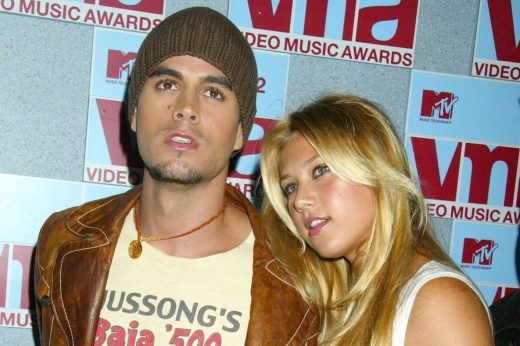 What was Anna Kournikova 20 years ago when she met Iglesias. Dating history
Enrique did not remain in debt and also posted congratulations to Anna on Mother's Day on social networks. He posted a funny video in which Kournikova, who is in excellent shape, teaches her youngest daughter Masha an incendiary rhythmic dance. Iglesias accompanied the video with the caption: "Happy Mother's Day! To all mothers around the world. You are awesome."
The action in the video takes place on the same lawn with a playground where the family portrait was taken. And if you look closely, you can also see a piece of the house in which the star family lives. Kournikova and Iglesias moved into their posh Miami mansion in 2013. According to realtors, now the house is worth about $ 26 million. The estate is located in the Bay Point area. It is a favorite haunt of millionaires and celebrities, including Ricky Martin, Matt Damon, Cher, and Enrique's father, Julio Iglesias Sr.
In order to accommodate everything they want on their estate, Kournikova and Iglesias purchased two neighboring plots in 2009, demolished everything there and began grandiose construction. Now they are the owners of a two-story house with an area of ​​​​about 2000 square meters. meters, a tennis court with a basketball backboard, an outdoor pool, a wonderful lawn with a playground, as well as extensions for security and cars.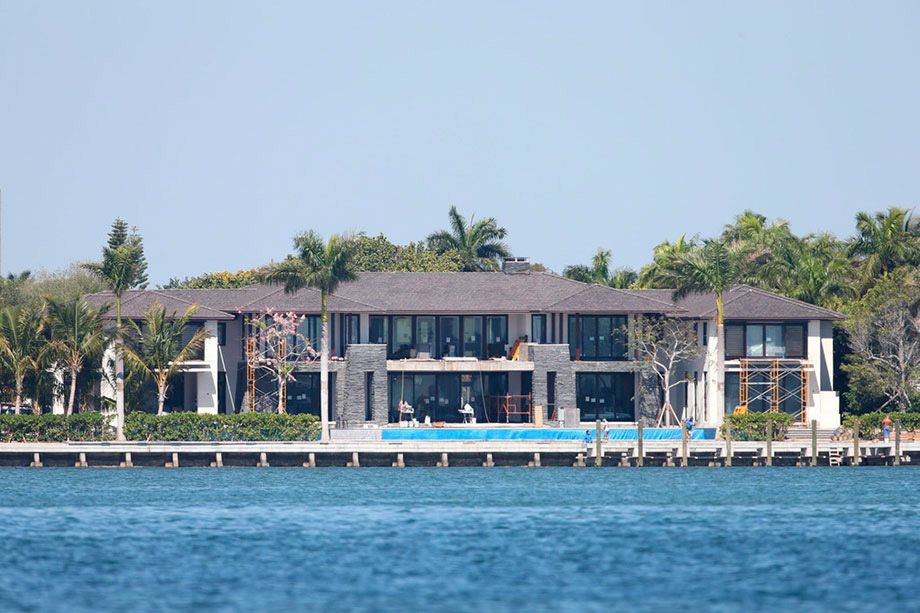 House of Kournikova and Iglesias
Photo: enriqueiglesias.com
The private marina of the star couple is adjacent to the estate. Their boat is moored here. Anna, Enrique and the children love boat trips.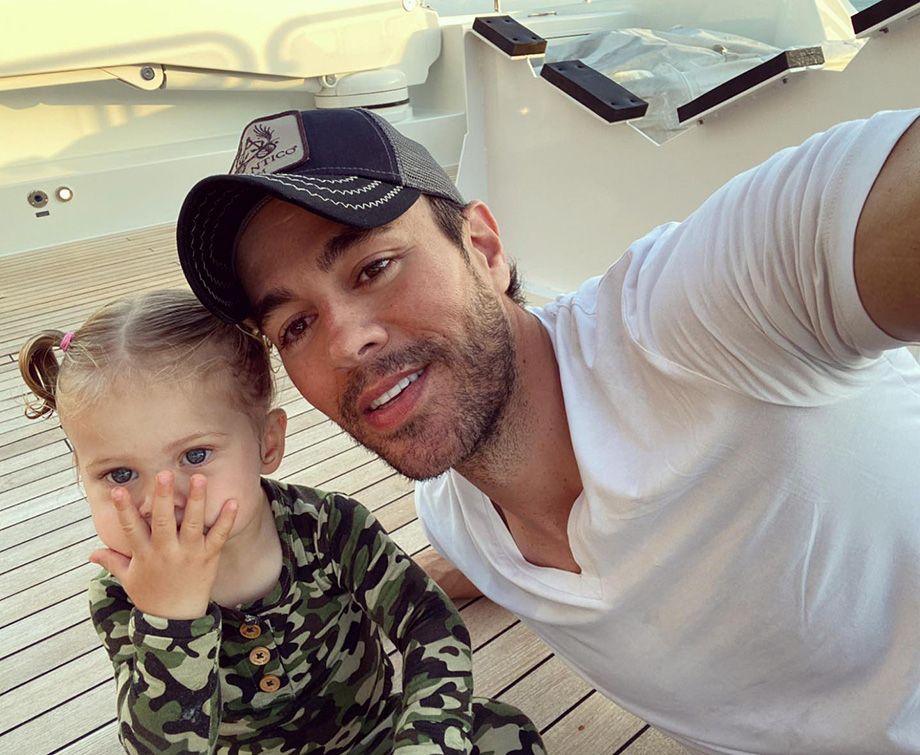 Iglesias on a boat with his youngest daughter Masha
Photo: From the personal archive of Enrique Iglesias
Unfortunately, Kournikova and Iglesias rarely post photos and videos of themselves and their children on social media. This mainly happens on holidays and birthdays of the household. So, most likely, next time Enrique will post something on the birthday of his beloved Anna in June.