Often, after the end of their careers, eminent athletes disappear from the information field and do what they lacked before – enjoy the life of ordinary people. But the Olympic champion of the 2016 Games in Rio de Janeiro, gymnast-artist Margarita Mamun, after leaving big-time sports, seems to have become an even brighter and more prominent person than before.
What is the famous "Bengal tigress" doing now?
From gymnastics to figure skating
Margarita Mamun, after completing her career, could not let go of the sport. The Rio champion went to the next three Olympics: in Pyeongchang, Tokyo and Beijing. And if the appearance of a gymnast at the Summer Games is in the order of the norm, then attending the Winter Olympics is a little surprising.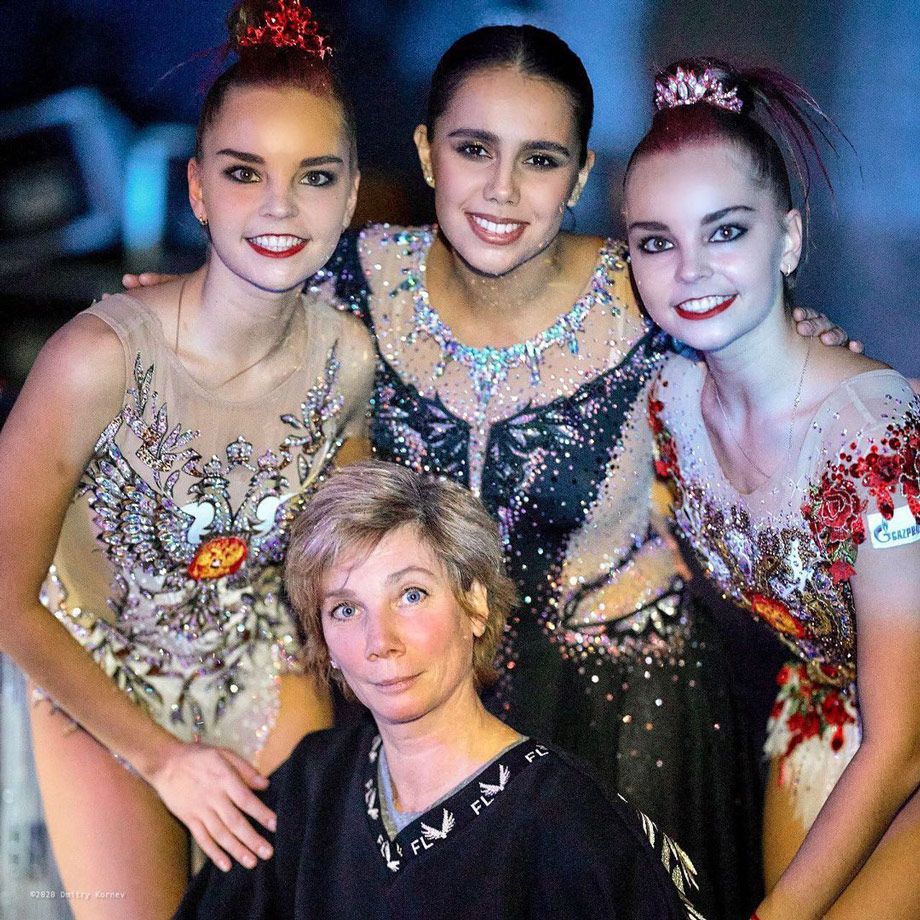 Margarita Mamun and sisters Averina
Photo: From the personal archive of Margarita Mamun
Mamun's native element – rhythmic gymnastics – still remains an important part of the athlete's life. In Tokyo, for example, she was a guest commentator and worked on that very scandalous final with the participation of the Averin sisters. In addition, Margarita participates in various sports shows, conducts master classes for young gymnasts throughout Russia and the world, and as an honored guest attends major international tournaments.
But Mamun does not live by rhythmic gymnastics alone. Unexpectedly for everyone, she began to actively promote herself in figure skating. It all started with the sudden appearance of a gymnast as a commentator at the test skates of the Russian national team in 2021. Moreover, she was so remembered by the audience for her work that she became a regular guest of Russian figure skating tournaments. So, in December 2021, she, along with Alina Zagitova, led the Russian championship, and in February 2022 she already went to Beijing to comment on the Olympic figure skating tournament.
"In fact, I received a very warm welcome. I did not expect, to be honest, – admitted Mamun. – Especially in Chelyabinsk, when we first started this work. So far, I have only Chelyabinsk and Sochi on my account. Now I'm going to St. Petersburg for the Russian Championship. There were a few more stories, releases. But even when I skipped Skate America, Skate Canada people asked me where I was and asked me to keep doing our format, which is very nice."
"They say I have a pleasant voice"
In general, Mamun often appears on television as a commentator, mainly on Channel One. Just there, she commented on both rhythmic gymnastics and figure skating at the Olympics.
"At the beginning of the year, I went to a speech technique teacher. Many colleagues noted that I have a pleasant voice. I did not expect such an assessment at all, "Margarita shared her impressions.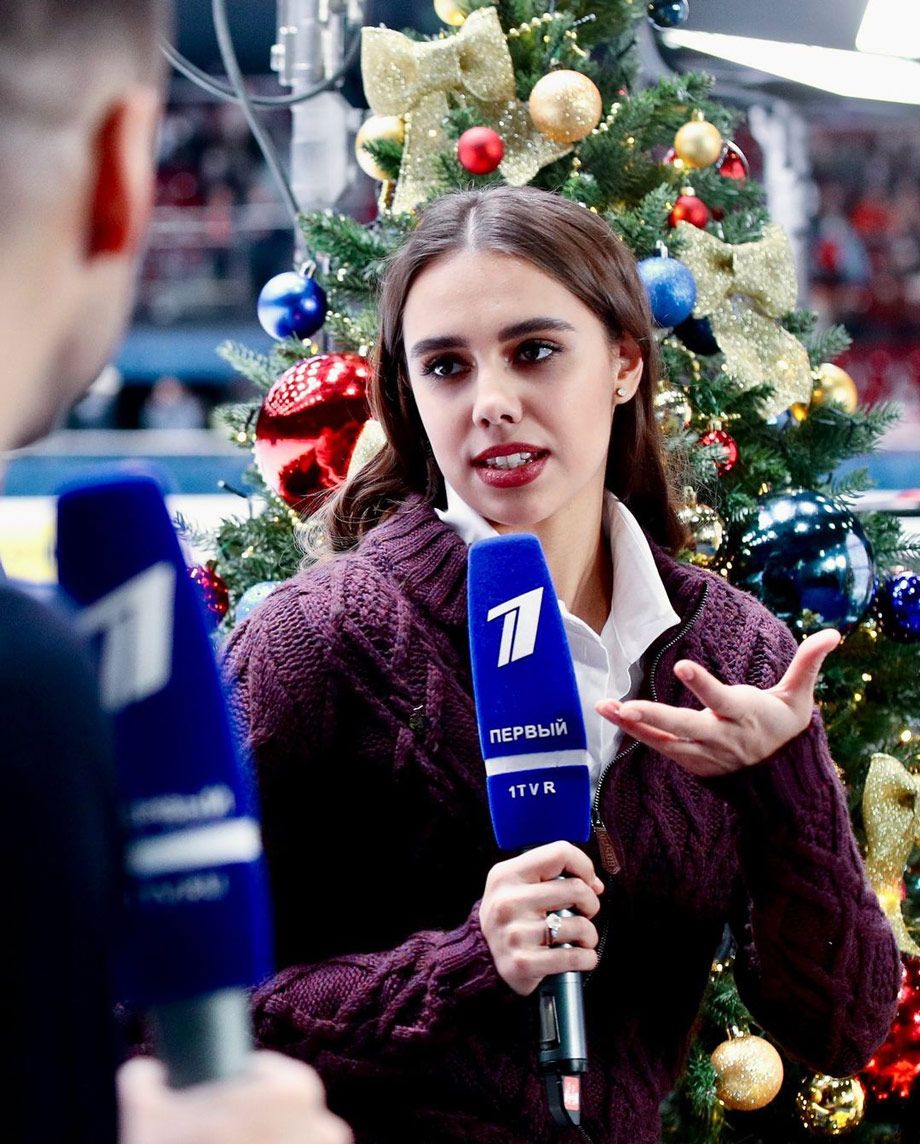 Margarita Mamun on Channel One
Photo: From the personal archive of Margarita Mamun
At the same time, Margarita's television luggage contains not only work as a commentator. The gymnast appeared on various channels and as a host of programs. So, on TNT, Mamun hosted a show about health, on Match TV, like her fellow gymnast Yana Batyrshina, news releases, and on Channel One – a morning program. However, appearances in the frame are not limited to the role of a commentator, expert or presenter. Margarita is often invited to various programs for interviews or as a guest.
Of course, such media activity helps the athlete to express herself in advertising. Margarita actively cooperates with brands of cosmetics, clothing and jewelry. Also, the Olympic champion pays quite a lot of attention to charitable activities.
"Politics? First of all, they didn't invite me there. And secondly, I have never been torn. Yes, after the end of my career, I began to follow the socio-political life more. And I notice a desire to help people. But I try to do it in more specific ways – for example, I support various foundations. And to become a deputy or an official … Now this is definitely not included in my plans, "said Margarita.
"Having a baby is like the Olympic Games"
Of course, a special place in the life of Margaret is now occupied by her family. In 2017, the Olympic champion married the famous Russian swimmer Alexander Sukhorukov, and in October 2019 they had a son, Lev.
"When I saw a positive result on a pregnancy test, I was at home alone. To be honest, we planned, waited, but did not think that right now. However, at the same time, something urged me to take the test that morning. Sasha arrived home literally five minutes later, and I told him right at the door. He sat down and nearly cried. Sasha, of course, was very happy, and he was eager to tell everyone. The birth of a child is like the Olympic Games for us, "Mamun shared her joyful memories.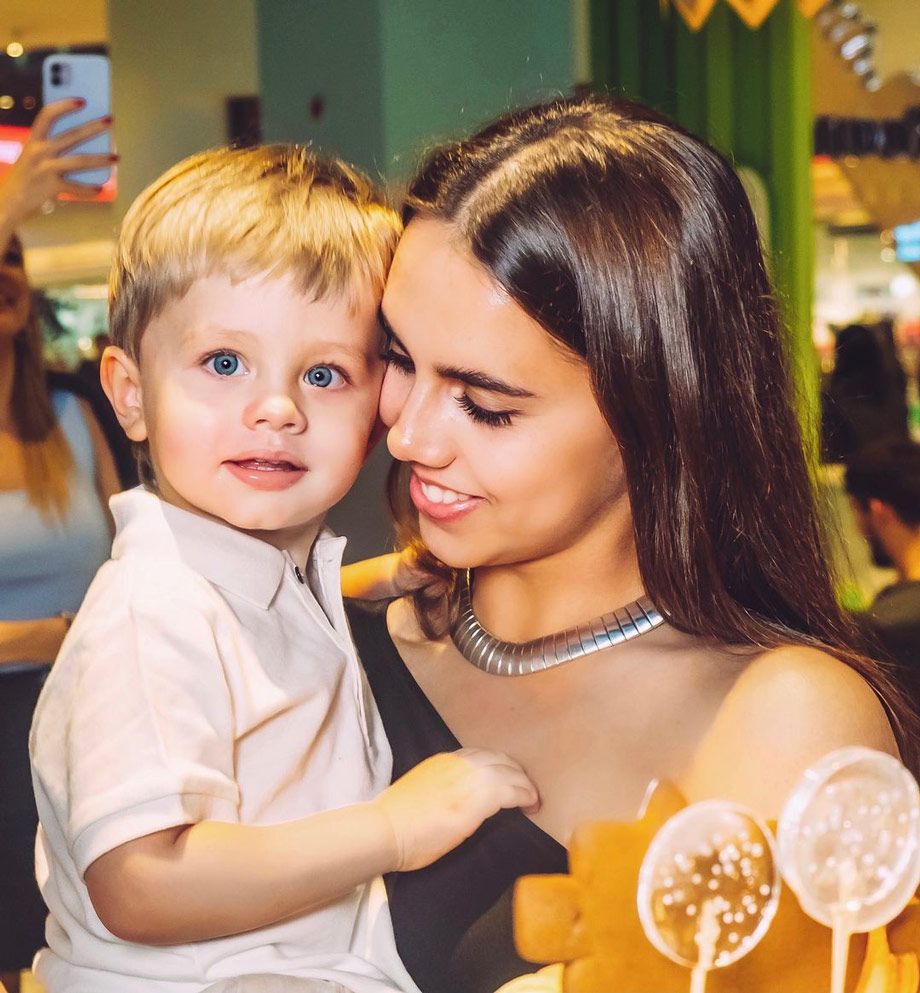 Margarita Mamun with her son
Photo: From the personal archive of Margarita Mamun
Now the athlete on her pages on social networks is actively sharing pictures of family life and the success of her almost three-year-old son.
"After the birth of my son, it seemed to me that life was turned upside down. There was a feeling that Leva had been with us all his life. We have been waiting for him for a long time, so we simply cannot imagine life without him."
But Mamun's life is built not only around her husband and son. In the fall of 2021, Margarita went on an exciting journey to her second homeland, Bangladesh, because the athlete's father is from there.
"Mamun in Bangladesh! It's been 15 years since I was last here. I am happy to be here with my family," Mamun rejoiced.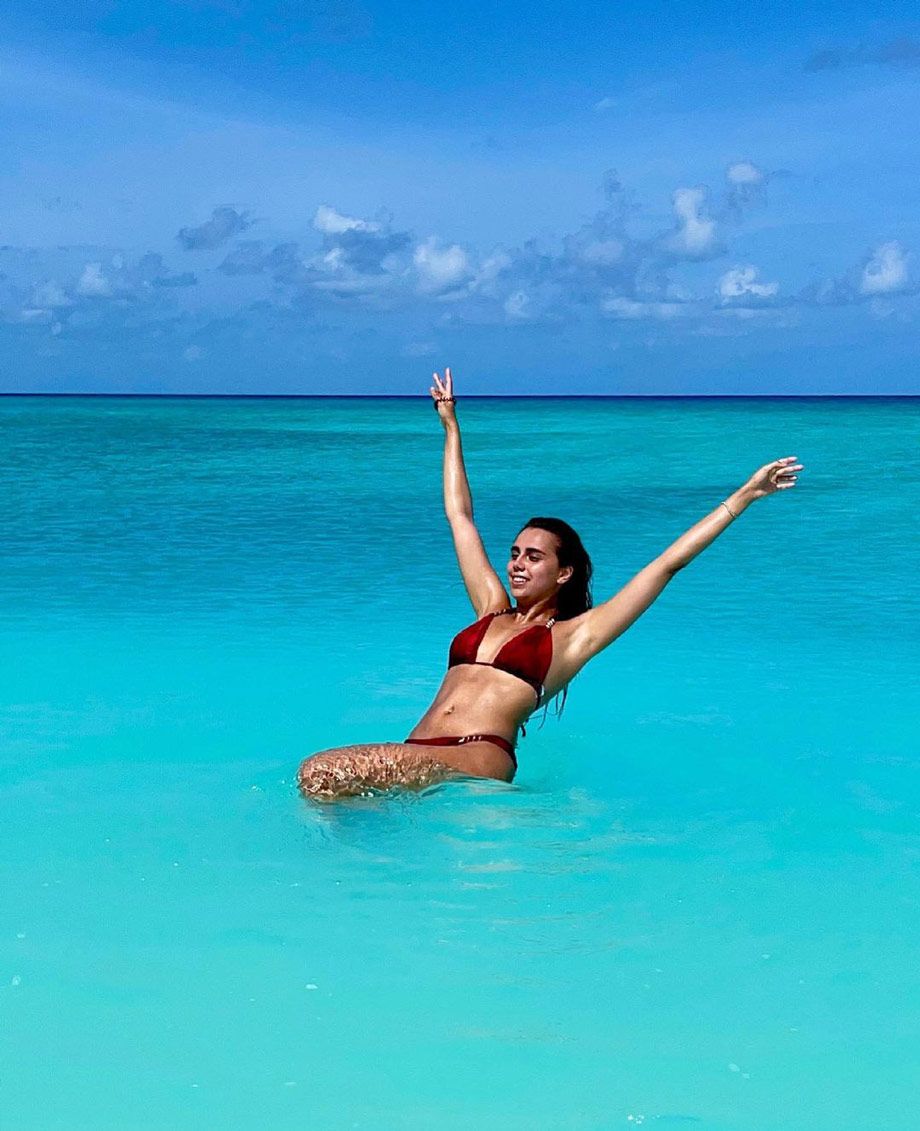 Margarita Mamun
Photo: From the personal archive of Margarita Mamun
The gymnast not only traveled to interesting places, but also attended several meetings with young athletes and training sessions of the national team. It seems that not only the children were happy to meet the Olympic champion, but Mamun herself was delighted with the trip.