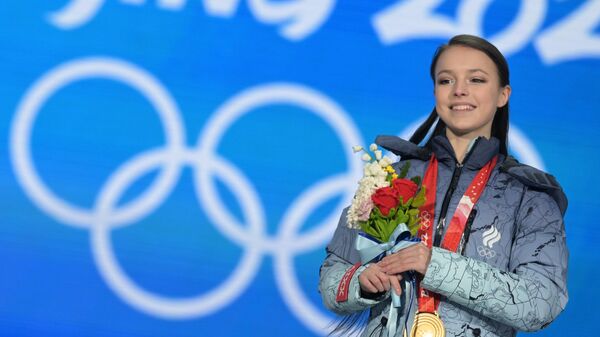 Plushenko: Shcherbakova has a core, she is amazingly going at the right time
MOSCOW, 23 Mar — Two-time Olympic figure skating champion Evgeni Plushenko explained why he bet on the success of Anna Shcherbakova at the 2022 Olympics in Beijing.
According to the specialist, he first saw Shcherbakova not from the podium at the Russian Championship in December 2020. Anna performed after COVID-19 and performed cleanly in the short and free programs, which impressed Plushenko.
"I realized that Shcherbakova has a core, that she is not only able to assemble, but absolutely amazingly able to do it at the right time. I was finally convinced of this at the World Championships in Stockholm. In training, Shcherbakova could not do anything at all, from triple jumps I went to the cascade triple lutz – triple rittberger and fell from it constantly, while Sasha Trusova was in brilliant shape and endured everyone in training. Well, before the Olympic Games, I figured that Anya, in addition to her personal qualities, already there is a successful experience of major tournaments. So I decided to bet on it, "RT Plushenko quotes.
The specialist also explained why he did not put on another Russian figure skater Kamila Valieva. According to him, Valieva is an amazing athlete with brilliant plasticity, beautiful elements and spins and excellent jump training, but he believed in Shcherbakova's success.
At the Beijing Olympics, Shcherbakova won the gold medal of the individual tournament, the second was Alexandra Trusova. Kamila Valieva took fourth place.
.