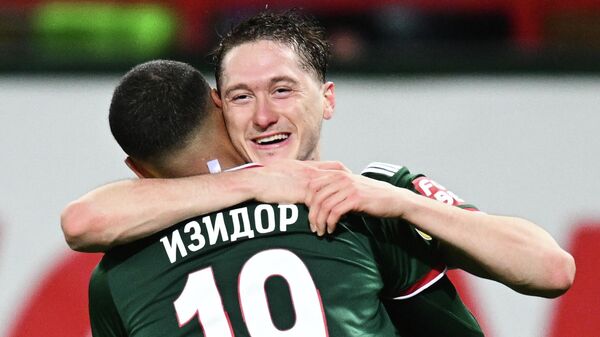 Lokomotiv football player Isidor: I love Russia and, of course, I stay at the club
MOSCOW, May 9 — Lokomotiv's French forward Wilson Isidore told the Sport-Express newspaper about his intention to stay at the club for the next season.
Isidor moved from Monaco in the winter for 3.5 million euros (according to the Transfermarkt portal) and scored seven times in 10 matches of the Russian Premier League.
"Of course, I'm staying, I love Russia! I really like to play in this club," Isidor replied.
Earlier, his teammate and compatriot Alexis Beka-Beka admitted that he enjoys life and performance in Russia.
.