Cosplay: beauties from Genshin Impact, The Witcher and Silent Hill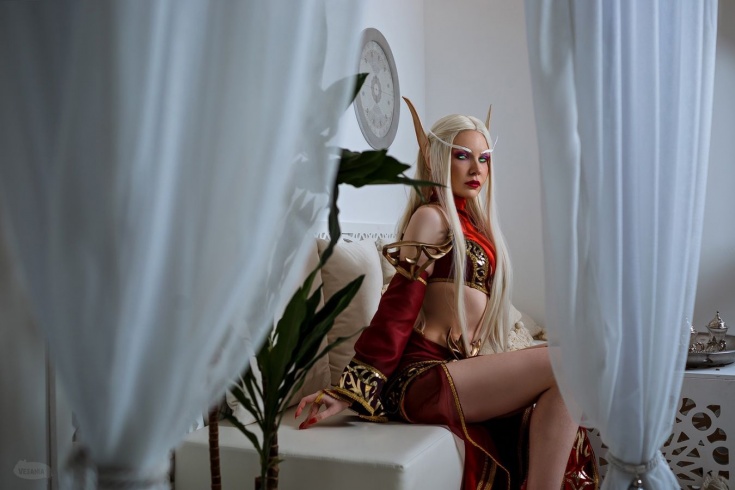 We share the most beautiful works of cosplayers.
Our today's top will be somewhat unusual: we have prepared non-trivial images from The Witcher and Genshin Impact. Incredible works on Silent Hill, World of Warcraft and even on the Love, Death and Robots series looked at the light.
Silent Hill
We start our top with the iconic Silent Hill 2 and the mysterious pyramid head. The incredible image included one of the most popular cosplayers in the world – Jessica Nigri. Her cosplay repels and attracts at the same time. This is truly sinister beauty.
"Love, Death and Robots"
It's rare to see characters from Netflix's Love, Death & Robots in our picks, but today is a special occasion. Vera OICHI Andreeva presented her version of the werewolf fox from the 8th episode, which is known in her homeland as the spirit of Huli jing. The girl got an incredibly beautiful image, with which Kira Mitenkova helped her.
Genshin Impact
Where can our selection be without an incredible cosplay based on Genshin? This time the beautiful Rosary performed by Elena Skryabina dropped in on us. Captured the work of Evgeny Tarasenko.
The Witcher
Remember the bathhouse episode in Wild Hunt when Ciri was resting after escaping the witches? Anna Cheremisinova also remembers him and decided to enter the image of a tired witch. After all, who among us does not want to take a steam bath and then take a dip in a cool lake after a hard day? Photo: Kristina Borisova.
World of Warcraft
Blizzard has yet to announce a release date for the Dragonflight addon for World of Warcraft. Masha Shvedova decided not to lose heart and made a cosplay for an incredibly beautiful blood elf. The photographer Elena Vesania helped her in this.