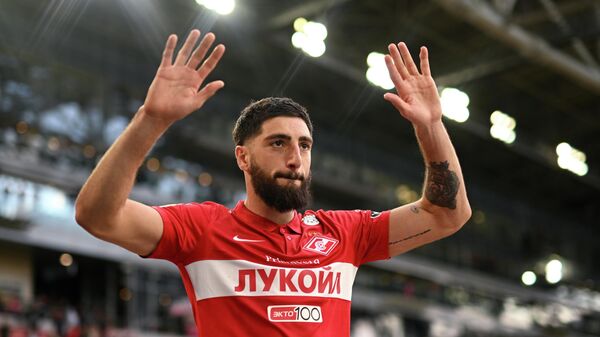 "Spartak" and "Dynamo" named starting lineups for the final of the Cup of Russia on football
MOSCOW, May 29 – The capital's "Spartak" and "Dynamo" announced the starting line-ups for the final match of the Cup of Russia on football.
The meeting between "Spartak" and the capital's "Dynamo" will be held on Sunday in Moscow at the stadium "Luzhniki", beginning – 17:00 Moscow time. Kirill Levnikov has been appointed chief referee.
The starting lineup for Spartak is as follows: Alexander Maksimenko (goalkeeper), Georgy Jikia (captain), Samuel Zhigot, Ruslan Litvinov, Daniil Khlusevich, Danil Prutsev, Christopher Martins, Victor Moses, Mikhail Ignatov, Quincy Promes, Alexander Sobolev.
Dynamo will take the field: Igor Leshchuk (goalkeeper), Guillermo Varela, Roman Evgeniev, Fabian Balbuena, Sergey Parshivlyuk, Daniil Fomin, Arsen Zakharyan, Sebastian Shimansky, Dmitry Skopintsev, Fedor Smolov and Konstantin Tyukavin.
.