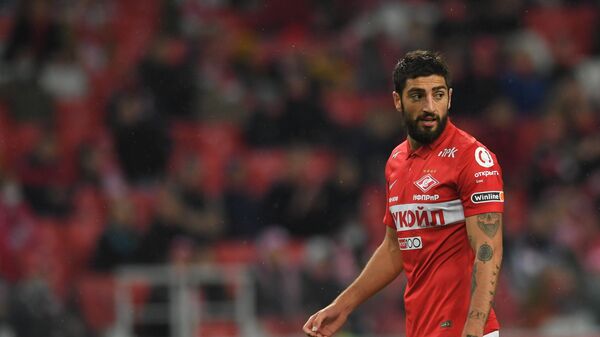 "Spartak" and "Yenisei" announced the starting lineups for the semifinal match of the Cup of Russia
MOSCOW, May 11 –
Capital "Spartak" and Krasnoyarsk "Yenisei" announced the starting line-ups for the semifinal match of the Cup of Russia.
The meeting will be held in Moscow at the home stadium of Spartak. Start – 19:30 Moscow time.
The home team will go to the match in the following line-up: Maksimenko, Khlusevich, Kofriye, Gigot, Jikia, Prutsev, Martins, Moses, Bakaev, Promes, Nicholson.

As part of the "Yenisei" will play: Oparin, Ferreira, Kichin, Beveev, Lanin, Shakuro, Zotov, Ivanov, Kanaplin, Okladnikov, Glushkov.
A day earlier, Moscow "Dynamo" with a score of 3:0 defeated the Vladikavkaz "Alania" in another semi-final meeting. The Russian Cup final will take place on May 29 at the Luzhniki stadium.
.