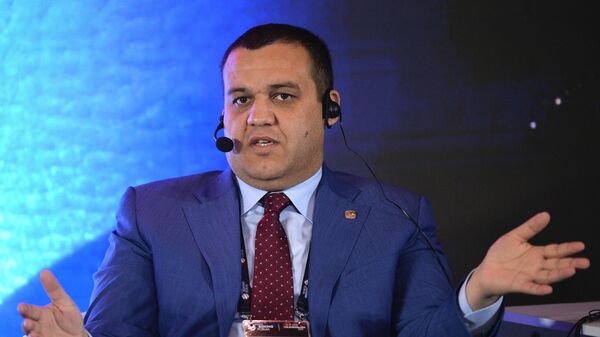 International Boxing Association elections postponed to Saturday due to CAS work
MOSCOW, May 13 – The elections of the International Boxing Association (IBA) have been postponed to Saturday, May 14, due to the work of the Court of Arbitration for Sport (CAS), said the current head of the organization, Russian Umar Kremlev.
The IBA Congress started on Friday, the elections were supposed to take place on the same day. Previously, Kremlev remained the only candidate for the IBA presidency after Boris van der First of the Netherlands was removed from the election.
"The Independent Nominating Panel made certain decisions yesterday regarding the eligibility of candidates. An appeal has been filed (against this decision) with CAS. For this reason, the election of the President of the IBA will take place tomorrow. This is the right decision, it will give CAS time to do its job. I believe this the most honest and fair option. For me, this is very important," Kremlev said at a meeting of the congress.
In mid-April, the Independent Boxing Integrity Unit (BIIU) nominating commission received a complaint that van der First, who had nominated himself to head the IBA, as well as a number of candidates applying for a seat on the association's board of directors, did not meet the eligibility requirements. After considering all the circumstances of the case, the commission decided to remove van der First from the elections.
In February 2017, Kremlev took over as Secretary General of the Russian Boxing Federation, in November 2018 he joined the IBA executive committee, and in February 2019 he headed the organization's marketing commission. In December 2020, he was elected President of the IBA.
.