The transfer of Kirill Semyonov from Avangard to Ak Bars this off-season came as a surprise to Omsk fans who were waiting for the return of the hawk's pupil to his hometown with the team. However, the paths of the striker and Avangard diverged, Kirill signed a two-year contract with Ak Bars, where he will surely become an important part of a powerful team that is going to get the fourth Gagarin Cup for Kazan.
In an exclusive interview with the Championship columnist, Semyonov spoke about the reasons for parting with Avangard, the experience of working with Bob Hartley, playing at the Olympics, and also revealed the secret of such a quick return from America to Russia last season.
Related news
Semyonov: I want to win the Gagarin Cup, which at the end of the season will give Kazan a holiday
"I didn't receive specific proposals from Avangard"
– Ak Bars is a new challenge in your career. Tell us how the option with the Kazan club appeared and how long did the negotiations go on?
– I had different options for continuing my career. When choosing a team, I took into account many factors that will help win the Gagarin Cup next season. Therefore, I chose Ak Bars. Thanks to the management of the club for the opportunity. In turn, I can say that I will do everything for a common victory.
– Ak Bars was also strengthened by Shipachev and Voinov. Is this a serious bid for the fourth trophy for Kazan?
"Our team is going to have an ambitious roster. We will try to achieve the goals that the leadership sets before us.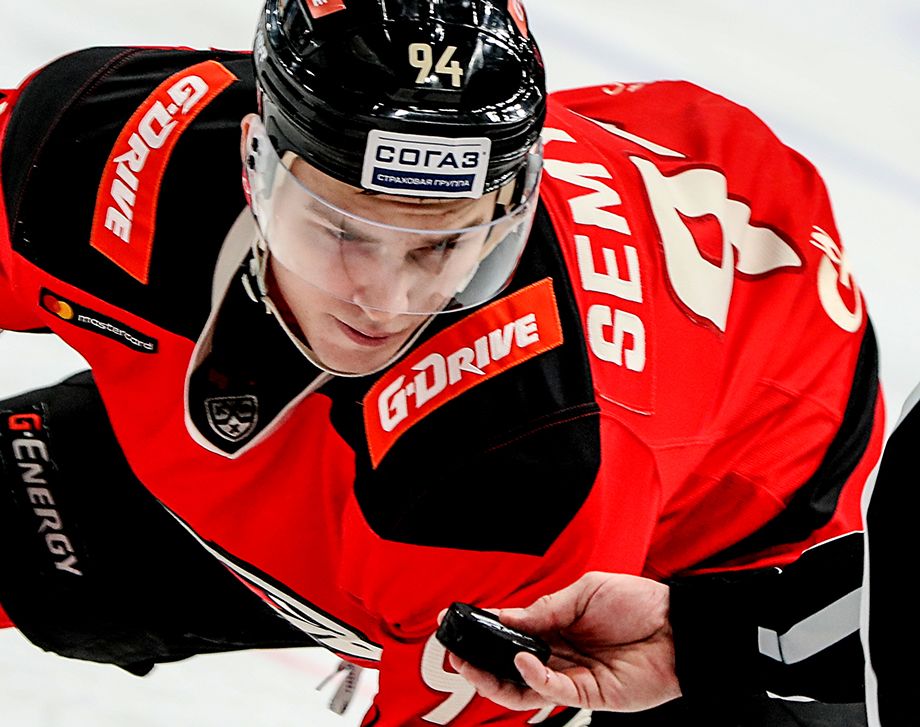 Kirill Semyonov
Photo: Alexander Safonov, "Championship"
– Tell us why you didn't stay at Avangard, which is returning to your hometown?
– Upon arrival in Moscow after the seventh game in the series with Metallurg, I had a short conversation with Alexei Vladimirovich (Volkov, general manager of Avangard. – Approx. "Championship"). We exchanged thanks and agreed that further communication would be through an agent. Then proposals from the teams began to arrive, but I did not see much interest in Avangard in me and did not receive specific proposals.
But I am grateful to the club, management, coaches, staff, fans and all those people with whom I was lucky to work.
Related news
Volkov: Avangard will not participate in the race of figures. There are no irreplaceable people
"In the finals of the Olympics, the Finns were stronger. But silver is also a very good result."
– Dmitry Ryabykin, with whom you have worked together for more than one year, has been appointed as Avangard's mentor. Do you think he can take responsibility?
There comes a time in every person's life when they need to take a step forward. Dmitry Anatolyevich devoted many years to Omsk hockey, he achieved victories with Avangard in various roles. I am very happy for him that he was entrusted to be the head coach. He has experience that he can develop in a new status for himself.
– Will the matches against Avangard be fundamental for you in the new season?
— First of all, I would like to see the new Omsk arena live. And for me personally, every match will be fundamental, because you always want to win.
Let's talk about last season. As soon as you returned from the NHL, you got into the national team, first for the Channel One Cup, and then for the Olympics. Was it unexpected?
– Every time I was called up to the national team, I was in anticipation of this event. The invitation to the First Channel Cup was a test for everyone before the Olympics, and everyone wanted to prove that he was worthy to go and fight for the honor of the country. The strongest were chosen for the Olympics, those who were better prepared at that time. I was happy when I found out that I was going to Beijing. My dream has come true. In the final, the Finnish team turned out to be stronger, but I can say that silver is also a very good result.
Is playing at the Olympics a tremendous experience for you? Did this performance give you confidence for your future career?
– All major international tournaments give confidence and allow you to accumulate additional experience. Playing against the best, you yourself grow and become better.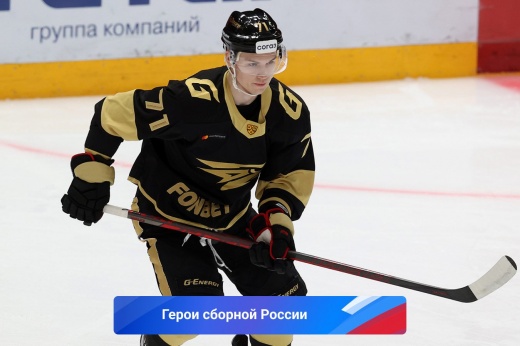 Kirill Semyonov, hockey – Heroes of the Russian team at the 2022 Olympics
"Avant-garde's lack of two defenders in the playoffs is just an excuse"
– The series with Metallurg in the last playoffs broke the KHL performance record. Do you have an explanation why there was such an amazing swing?
– Yes, this series turned out to be quite intense, it was very interesting to play against Magnitogorsk. After the first two games, they managed to adapt to us, change the pattern of the game, due to this, then they beat us three times in a row. Metallurg has a rather skilful team. I think after two victories we relaxed and did not play so carefully in defense. We conceded 15 goals in three games, which is unacceptable in the playoffs. In the seventh meeting, we quickly conceded and could not recoup, there were not enough emotions that were splashed out in the sixth game.
– Is the departure of two defenders during the playoffs one of the key reasons why Avangard failed to get past Magnitogorsk?
"Foreigners had a difficult situation, we were sympathetic to the decision that Pokka and Casca made. After all, they have families, relatives, friends, and this is their homeland. And the fact that we didn't have two defenders and Avangard didn't have enough of them is just an excuse.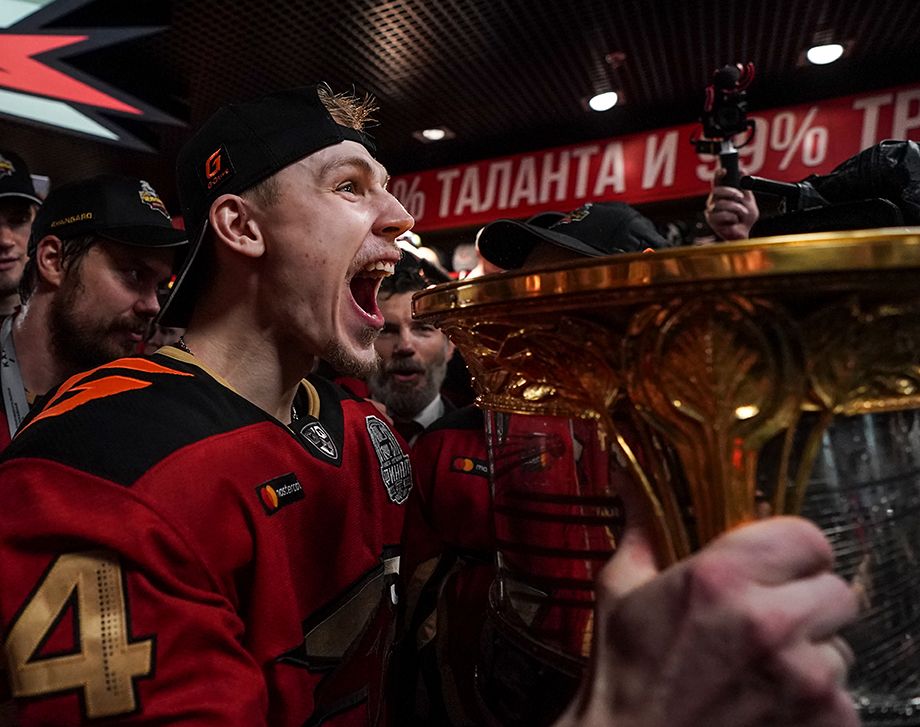 Kirill Semyonov
Photo: Alexander Safonov, "Championship"
Bob Hartley left Russia after four years at Avangard. Was the experience of working with a Canadian useful for you personally?
– Bob brought new moments to hockey that you can't adapt to in one day. Various little things that helped to seize the initiative in the game. The scheme followed by Avangard helped us win the Gagarin Cup and silver medals. In addition, over the past four years, a powerful team has been built at Avangard, which managed to win the trophy after 17 years. It was a huge event for the city and all Omsk hockey.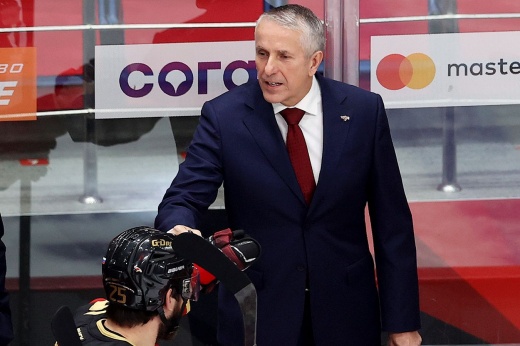 The end of a glorious era and the beginning of a new one? What will happen to Avangard after the departure of Bob Hartley
"I was supposed to spend the whole season in the NHL, but it didn't happen. Therefore, he returned to the KHL "
– You signed a contract with Ak Bars for two seasons. Does this mean that you closed the topic with the NHL for yourself?
"Now the world is in a difficult situation. After conferring with my family, I decided to stay in Russia.
— Tell us about your experience in the Toronto system. What did not work out that you quickly decided to return?
– Actually, after I was promoted to the NHL, I had to spend the whole season in Toronto. This is a large number of games that go through the day, and sometimes every day, and such a schedule helps to constantly be in good shape and progress. But that didn't happen to me. Therefore, after weighing all the pros and cons, I decided to return to the KHL.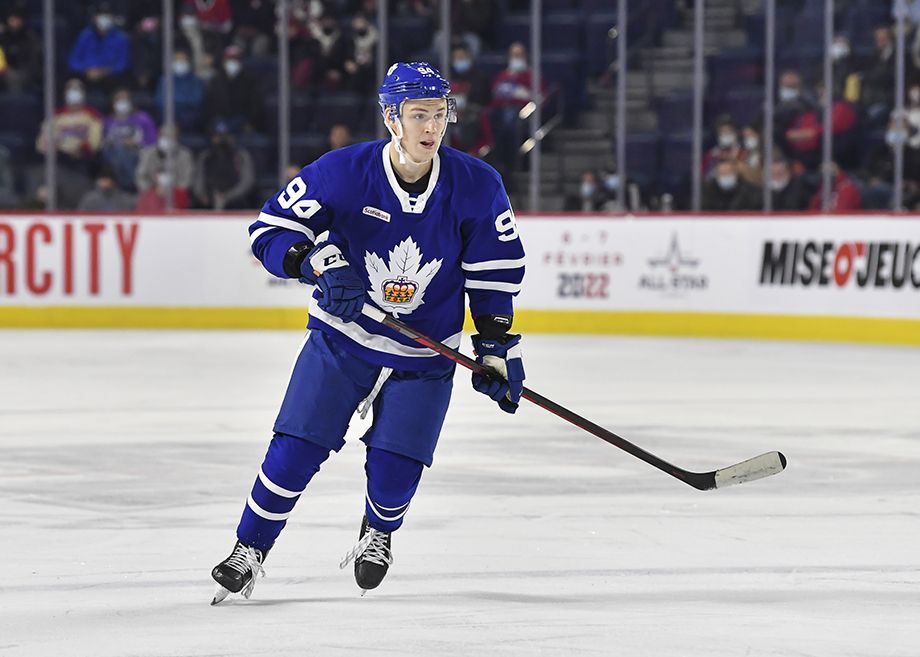 Kirill Semyonov in Toronto
Photo: Getty Images
I learned a lot for myself, both in the professional sphere and in everyday life. Toronto has a friendly team. I could talk to everyone and learn something new for myself. Of course, it was not easy because of the language barrier, but after some time, when I improved my vocabulary, it became much easier to communicate.
Most of all I talked with Jason Spezza. This is a great master. We talked a lot about non-hockey topics. It was also interesting to watch how he prepares for the games, how he trains. He is 38 years old, he is an adult and a very experienced player. So I got a tremendous experience while being in Toronto for three months.