Andrei Rublev played the first match after a painful defeat at the US Open against Francis Tiafoe. At the Astana Open, the Russian easily passed the Serb Laszlo Jere, and then in an exclusive interview with the Championship he spoke about the most unpleasant losses in his career, relations with Roger and dinner on the roof of a skyscraper in Kazakhstan in the company of other Russians.
— Andrey, do you feel at home in Kazakhstan?
Yes, I feel like I'm at home. This is very nice. There is a lot of support here, a lot of people – it's insanely nice.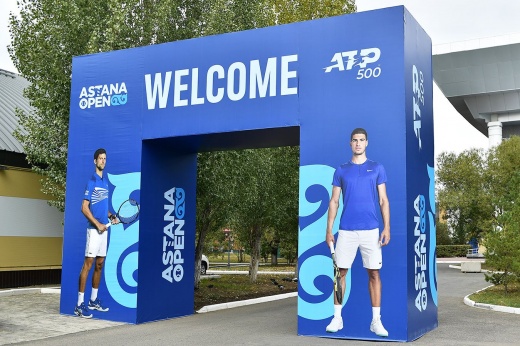 "We are ready for the world level." How Kazakhstan meets tennis against the backdrop of large emigration
– Do you feel similar at any other tournaments?
– This year, probably, this happened in Serbia. It happens at some European tournaments, especially if you don't play against a local one. But here it is more felt, because there is one language, and I was here, and there are many friends.
Related news
"Gang assembled". Medvedev, Rublev and Khachanov arrived at the tournament in Astana
– That photo where you are on the roof of a high-rise building in Kazakhstan, surrounded by Russian guys, went viral. How did you spend that evening?
– Dinner, as I understand it, was organized by the Tennis Federation of Kazakhstan. They invited Medvedev, they said that he could call anyone he wanted. And he brought us all together. We had a great dinner right on the rooftop. In general, in Kazakhstan I have also been to the Grand Prix in chess, to the awards. Managed to go here to a traditional restaurant.
— Do you know chess yourself? Did you checkmate someone?
– In the rules, yes, but if in terms of the level of the game, then, of course, he is bad. Yes, I play occasionally. Not even a fan.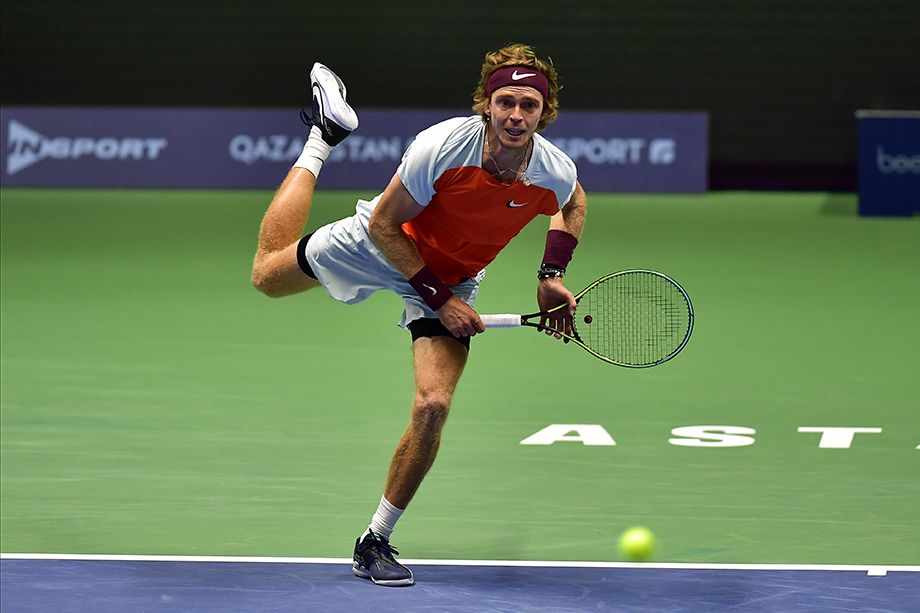 Andrey Rublev
Photo: Press service of the tournament
– That pain of the US Open – tears on the court in the match with Tiafoe – is it still alive or let go?
– And this, and that – lives and let go, because the third such defeat in a season. It is clear that it hurts and hurts when you remember. But the season continues, there is an opportunity to get to the final Final, we need to think about it. If I want to prevent this from happening again, work even harder and think about preparing for the next season. If you really want to play at the top level, next season makes you think about it.
Is this the biggest loss of your career?
– There are three of them: for reaching the semi-finals at the Final in Turin – 6: 3, where he lost to Kasper Ruud. ¼ Roland Garros – 7:6 in the fifth set to Marin Cilic. And now the US Open. It won't work, all three are the same [неприятны]. And all three – for reaching the semi-finals. And then, after all, thoughts always creep in: it would be cool, semi-finals, finals and win. There are such thoughts, but you try to be in reality. And you understand that the main matches are just beginning.
– Is it a shame not to play in the Laver Cup and say goodbye to Federer in person?
– Yes, it's a shame. Especially in London, at the O2 Arena, which is incredibly cool. But this is a question for the British government.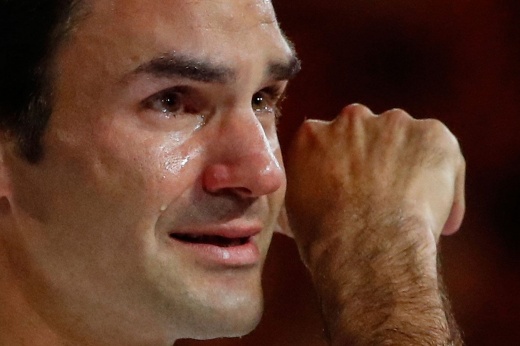 Farewell Magic Federer. At the Laver Cup, the Swiss played his last match of his career
– It's also a farewell to Federer. Is there a story associated with Roger?
Didn't spend much time with him. And if he did, then it was the Laver Cup or moments in the locker rooms, Wimbledon. There were more stupid things, especially on my part. There was no such moment, activity in two, in company with him, for example, dinner.
– The feeling that he is very funny, ironic.
– This is the experience that is gained when you give regular interviews. There is a certain image: you already know, if you are going in this direction, you need to do this [себя вести]. This is for every legendary athlete who is the standard of sports. It seems to me that they all know how to do it – speak well and competently.
In five, ten years, would you also like to try to control your words and actions?
"It would be nice to be yourself. Because, in any case, I will not be the second Roger. I think the best option is to be yourself. Because there are no copies.