Yury Borodavko, head coach of the Russian national cross-country skiing team, is a straightforward person. During the gathering of the national team in Malinovka, he found time to communicate with the "Championship" and expressed his opinion about whether Russia is expected at the World Cup, why it is unprofitable for foreigners to return Russians to international starts, what ski racing is turning into because of the new rules and how personally, he refers to Klebo. We even talked about biathlon.
"Our rivals confused the World Cup with a private party"
– Has the situation with the non-admission of Russian athletes to international competitions made adjustments to the work?
– Previously, we regularly trained in the best ski centers in Europe in the middle mountains, since there is no such base in Russia. And in existing centers there are certain limiting factors that prevent you from getting 100 percent efficiency from training camps. Now work is underway to reconstruct and refine Russian bases so that our conditions are at least as good as in Europe. This should have been done a long time ago. And the national team will not have to leave the country, and Russian athletes from the regions will be able to train next to the best and see what they excel in, how the whole process is built.
– Athletes ask questions, what are they preparing for – for starts at the World Cup or in Russia?
– From whether we go to the World Cup or not, nothing will change – you need to train in any case. Everyone understands this very well. Preparations are carried out with the same dedication with which they prepared for the Olympics last season. They no longer ask any questions – where we can run races, we will do it there. Athletes should not get into politics, respond to any attacks, even if they are offensive. You need to answer not with words, but with the result, and for this you need to be ready to the maximum. The final decision on our participation in the FIS World Cup will be made in October.
– There is hope?
– Of course, we hope to return to the ski family. No need to pay attention to the words of some of our rivals. They apparently confused the World Cup with their private party. That's where they can invite or not those whom they consider necessary, and only then their opinion is important.
– The same Norwegians really do not want to see the Russians at the World Cup? It would be boring without such a confrontation.
– I wouldn't say so. There was a precedent during the pandemic, when they missed the World Cup stages, refused to participate in the Tour de Ski, and not only them, but also the Swedes and Finns. Competitions went well without them, interest in cross-country skiing did not disappear. The competition has weakened, yes, but the interest has not decreased. So it is in our case. Do you think Russian skiers are adored in other countries? There will be no Russians – more chances for their own.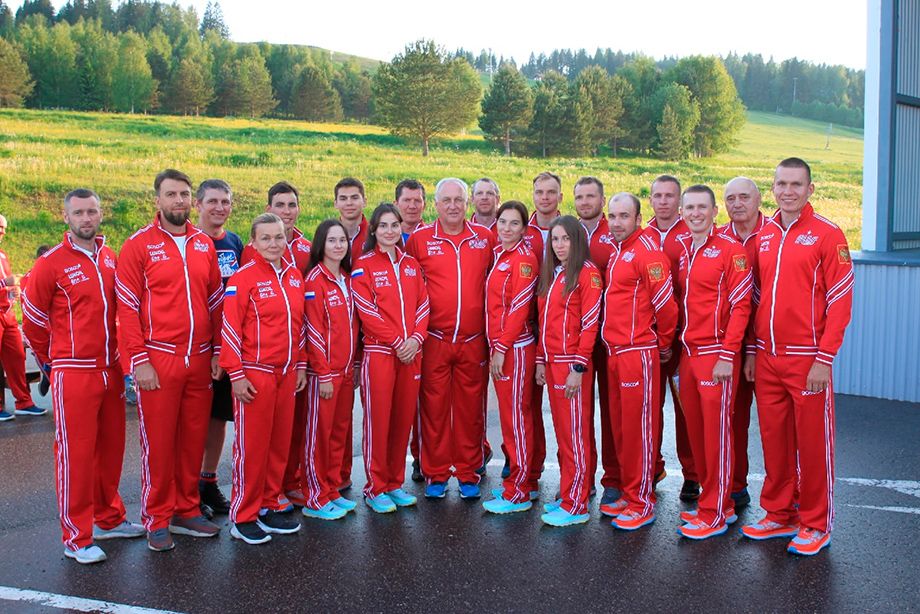 Wart Group
Photo: FLGR press service
– You are talking about the fans. What about the athletes themselves?
– It is likely that many will be even happier. I don't speak for everyone. But it's not even about politics, but about money. There is no strong competitor – more chances for a higher place, higher prize money. Reading the foreign press, the Swedes complain that there is no decent funding, and getting into the top 20 at the World Cup is a great incentive for them to make money. Mercantile interest, that's all.
– Russian judokas, although in a neutral status, were announced for a major tournament. If such an option arises in skiing, do you have to agree?
Let's look back a little. How many years have we been performing without our flag and anthem at the largest tournaments – more than four. Has anything changed from this? Of course it has. It is depressing when there are no our national symbols, because the athletes are brought up on love for the motherland. I know many will sneer skeptically, but indeed many fight for the moment when they stand on the top step of the pedestal and listen to our most powerful anthem, which takes to the soul. At this moment, tears flow.
We Russians are patient. Let's get through the current situation. It will still remain in history that Russian athletes won medals. I really want us to perform with our tricolor, listen to our anthem, but now the most important thing is to identify ourselves, to participate under any circumstances, if possible. Yes, listen to the broadcasts, not a single commentator will say that the neutral athlete Bolshunov is running. They will offer to run in a neutral status – you need to agree. They refused to compete in biathlon with their heads held high, that's how we Russians are – so what? The benefits of participation would be much greater.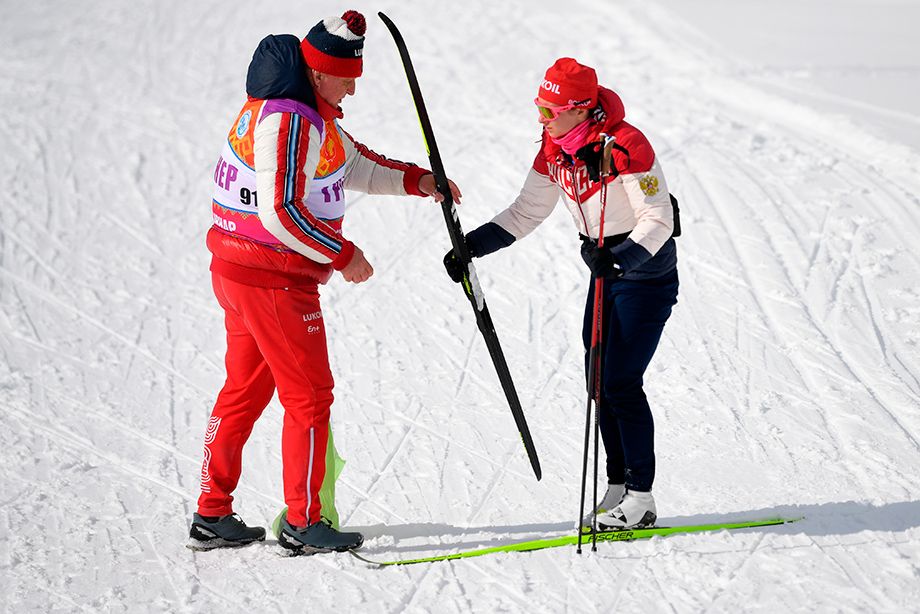 Yuri Borodavko and Natalya Nepryaeva
Photo: RIA Novosti
"Our girls are seriously inferior to the best biathletes in the world"
– Since you are talking about biathlon, do you follow what is happening there? What dirt is pouring from all sides before the election of the President of the RRF.
– I don't follow it on purpose, but I regularly call up Mikhail Viktorovich Shashilov, with whom we have been friends for a long time and disinterestedly, so I am more or less aware of what is happening. It is extremely unpleasant for me that this is happening in one of the strongest winter sports federations.
– Your former ward Natalya Mekryukova went to Shashilov. How do you assess her prospects in biathlon?
– Natasha is a very good skier, but after leaving the juniors, it was difficult for her to break into the main team through the backs of about four or six strong girls. In such a situation, she had little chance of performing at the World Cup, so why not try yourself in a related sport? We had many former skiers who excelled in biathlon – Anfisa Reztsova, Svetlana Ishmuratova, Olga Pyleva, Olga Romasko. Just at the age of Natasha, they switched to biathlon and achieved outstanding results. In Norway and Sweden, this happens all the time and is considered the norm, but in our country such cooperation between federations has faded into the background. For a long time, no one switched from skiing to biathlon. Maybe some drop in results in biathlon is partly due to this? Mekryukova is a very diligent and purposeful athlete, but it is difficult to predict how her shooting will go. The same Stina Nilsson took three seasons to break into the base. I am sure Natasha will make every effort to prove herself.
– In our time, the appearance of such an athlete as Anfisa Reztsova in biathlon is impossible?
– Biathlon has changed a lot. The best biathletes in the world have greatly improved their pace, and our girls are seriously inferior in this component. We need to look for functional athletes who can maintain a high pace of movement and shoot well at the same time. But this is the art of coaches, how much they can let down athletes. I think that Natalya Mekryukova will be one of the leaders in the course, but everything will depend on how well she copes with the shooting. I'll say it again, it's the coaches' job to pass on all the necessary skills to her, including psychological ones, because the psychology in cross-country skiing and biathlon is completely different.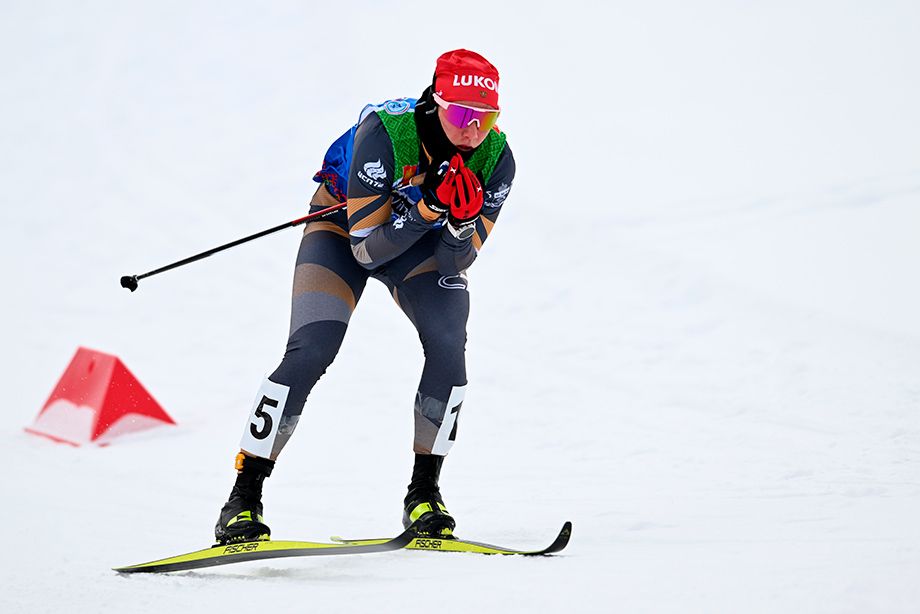 Natalya Mekryukova
Photo: RIA Novosti
– Does the situation in the world affect your mood?
– I follow these news, I analyze them. I have a very good friend who lives in Canada, we competed with him in his youth, but then fate decreed that he left. We called him several times, discussed politics. The information that is conveyed to people in the West is the exact opposite of what they tell us. And we came to the conclusion that the truth always lies in the middle. To draw conclusions, you need to have information from all sides. Few have this information. The vast majority of those who draw an information picture are "charged". And my mood is working, the situation does not affect it – there is no time, I need to do my duties.
"Johannes Klebo stands apart from all skiers"
– How did the newcomers fit into your group?
– Beginners try hard, train quite actively. At the same time, no one jumps out of their pants – everyone works in the key in which it is necessary right now. There is nothing more to add. The only thing is that Yulia Stupak is not in the condition she could be in, but there is an explanation for this. We talked to her, she will have more individual work, not like the rest.
We need to make up for what Yulia could not do at the training camp in Crimea due to a leg injury. She arrived at the training camp in Malinovka a few days earlier than the others – it was the initiative of the athlete. Julia is well aware that she could not have prepared as productively at home. Now her leg has returned to normal, she began to run and do strength work. The condition of the athlete is normal, but not yet enough to do the same work as the rest of the group.
– Is the condition of Alexander Bolshunov different than in the same period last year?
– Undoubtedly. He calmly passed the pre-season training, at the first training camp he performed volumetric and strength work, and with prepared muscles he began special work.
– Did the competition in the group intensify with the change in composition?
– I will say this – everyone is charged – both those who have already achieved a lot, and those who only dream about it. No one stands still, everyone understands that if you go forward, you need to work even harder and develop those qualities that were not the strongest. Have you seen the post of Alexander, who said that he traveled 180 km on a bicycle? Together with him were Ivan Yakimushkin and Denis Spitsov. The rest had some problems, they did not plan to travel such a distance. Yakimushkin takes his work seriously and is very determined.
Related news
Alexander Bolshunov published a post on social networks for the first time in two months. A photo
– Klebo reacted to that post that Bolshunov is a machine. Does this mean that Johannes still wants to see Alexander and the others at the World Cup?
– I won't think for him, but the fact that both Sasha and Johannes have always respected and respect each other is undoubted. Very few athletes can speak with such respect about the strongest opponents.
– How do you personally feel about Klebo?
He is a really cool and very strong skier. What he does in the sprint is incredible. We carefully study it, watch the recordings, listen to the stories and observations of other athletes. We are trying to find those factors due to which it can be beaten. It is very difficult, because Johannes stands apart from all skiers.
– But can Bolshunov seriously add to the sprint?
– In physics there is a law of communicating vessels: if it arrived somewhere, then it must leave somewhere. It is simply impossible otherwise. If you pay all attention to the development of sprint qualities, then the distance will seriously decrease, the average distance speed will be lost, endurance. Some athletes have a clear desire only for the distance or only for the sprint. Sasha has always been a generalist, but sprinting has never been the main focus of training for him, distances dominate.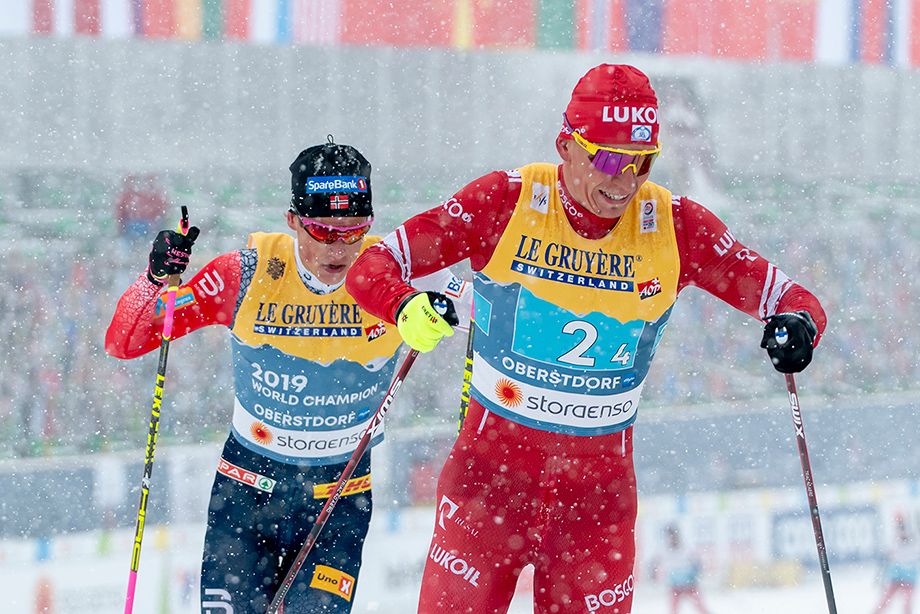 Bolshunov vs Klebo
Photo: Getty Images
"Everything goes to the fact that ski racing will turn into a circus"
"Now the distances for men have been reduced. Will it change the way you work?
– Yes, innovations suggest that you need to do more intense work in order to shift speed endurance. But we will not completely rebuild for a sprint. There will be changes. Let's look at the races of the Olympics and cut the distances to those that will be according to the new rules. For example, the men's skiathlon. Yes, and at 20 km there would be the same trio – Bolshunov, Spitsov, Niskanen. But for those who are used to backpacking, it will be much easier to endure and show their sprinting qualities at the finish line. The density of the results will increase, as will the element of randomness.
What if we talk about women? Their distances have increased, not decreased.
– Therefore, older athletes will have an advantage over the youth. But compared to the guys, the changes are not so serious.
– In general, how do you feel about equalizing distances?
– In my opinion, innovations kill the beauty of cross-country skiing. Vegard Ulvang is trying to change something, to increase the watchability due to sprint distances. It is surprising that Ulvang puts his experiments on the whole world, and not in his Norway. Such proposals would lead to the fact that he would be sent to hell. But this is a business, because during the sprint you can put more billboards and, accordingly, show more of them, please advertisers. There are fewer and fewer classic interval races. Everything goes to the fact that cross-country skiing will turn into a circus that can be held in a closed stadium.