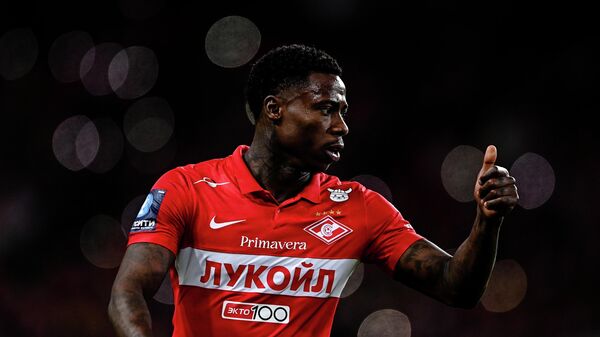 Jikia about Promes' speech before the Russian Cup final: it was cool, Quincy did a good job
MOSCOW, June 21 – The captain of the Moscow "Spartak" Georgiy Jikia called inspiring the speech of his teammate Quincy Promes before the final match of the Cup of Russia on football.
Earlier, Spartak on its Telegram channel published a video from the locker room before the decisive match for the Russian Cup, in which Promes speaks to the players with a speech. In the final, the Red-Whites beat Dynamo Moscow 2-1 and won the trophy for the first time since 2003.
"Someone talks to us every game. Quincy has been in Spartak for a long time. In 30 rounds, 15 people spoke. This is normal in our team. Everyone can say something before the game, motivate, turn on. It's cool. Quincy is huge well done," Jikia told reporters.
.