The Italian national team has a talented goalkeeper. Back in February, he thought about playing for Russia
Provedel is unlikely to supplant Donnarumma. But why not become the second goalkeeper of the team?
For the next matches of the League of Nations with England and Hungary, Ivan Provedel got into the application of the Italian national team. The 28-year-old Lazio goalkeeper with Russian roots received his first call-up to the national team. The head coach of the Italian national team Roberto Mancini took Ivan as the third or fourth goalkeeper, which means that his chances of playing in the League of Nations are minimal. But for a footballer who was still thinking about the Russian team in the winter and was fighting for survival in Serie A with Spezia, this is already a great success.

Team Mancini disgraced in Germany. Even with this composition, you can not lose face!
How Provedel played this season
In the 2018/2019 season, Provedel made his debut in Serie A for Empoli, moving there in the summer of 2017 from Chievo for € 1.2 million. Since then, the goalkeeper has received more and more practice and last year spent a record amount of time on field as part of "Spice" (2762 minutes). Ivan started the season as a substitute, but after the 7th round he became the starting goalkeeper of the team, which had conceded 19 goals by that time, and played in all the remaining matches (31). Provedel conceded 52 goals and kept seven clean sheets. Spezia did not fly out, and Ivan moved to Lazio in August for € 2 million.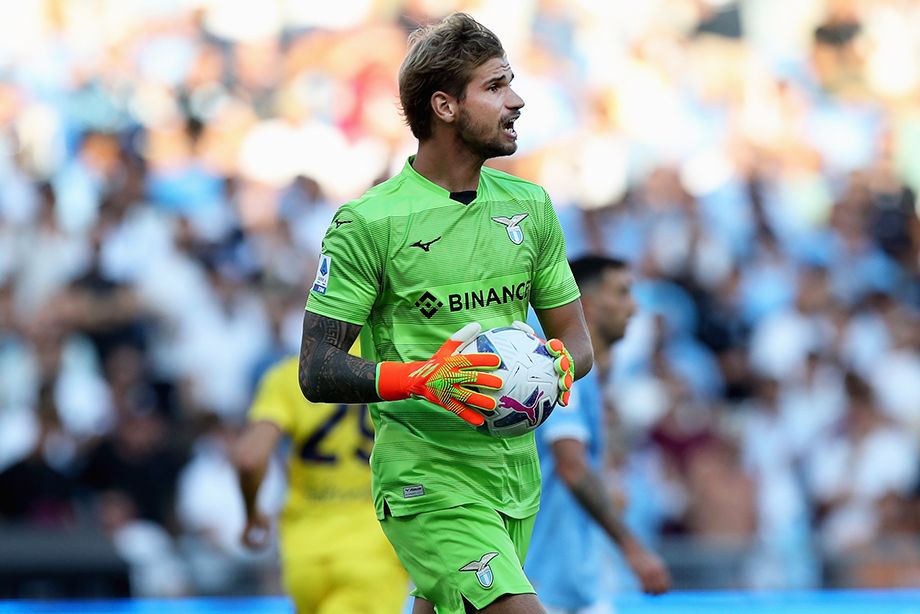 Ivan Provedel
Photo: Paolo Bruno/Getty Images
This summer, the Italian club changed its entire goalkeeping line: two main goalkeepers, Tomas Strakosha and Pepe Reina, as well as a reserve, Marco Aliya, left as free agents. In their place, Lazio took Ivan Provedel, returned Marius Adamonis from the loan and bought Luis Maximianu from Granada for € 10 million. It was expected that it was the Portuguese goalkeeper who would take a place at the start of Lazio, but his debut turned out to be a failure. Maximianu received a direct red card in the 1st round with Bologna already in the sixth minute, after which Luis plays all matches in reserve.
Provedel, on the other hand, plays well, which allows Lazio to go in fourth place after the 7th round of Serie A. The goalkeeper with Russian roots conceded five goals and made "crackers" in matches with Torino, Verona and Cremonese. In the Europa League, Ivan helped defeat Feyenoord and received a nickel from Midtjylland.
How did Provedel deserve a call to the Italian national team?
Together with Provedel, Gianluigi Donnarumma (PSG), Guglielmo Vicario (Empoli) and Alex Meret (Napoli) received a call to the national team. If we compare all four goalkeepers according to InStat, Ivan's superiority over competitors lies in a successful exit game – in this component he is better than Donnarumma and Meret. In addition, Provedel plays well with his feet and has a good percentage of accurate passes, as evidenced by his regular exits to the defensive line. But the main indicator is shots on target. Here, the Lazio goalkeeper does better than Vicario, but loses to Donnarumma and Meret, whose defense is much better.
Comparison of four goalkeepers
| | | | | | |
| --- | --- | --- | --- | --- | --- |
| | Gianluigi Donnarumma ("PSG") | Guglielmo Vicario ("Empoli") | Alex Meret (Napoli) | Ivan Provedel ("Lazio") | |
| InStat Index | 249 | 230 | 247 | 241 | Average per match |
| Matches played | ten | eight | 9 | 9 | Total |
| Minutes on the field | 956 | 818 | 881 | 874 | Total |
| "Dry" matches | 5 | 2 | four | 3 | Total |
| shots on target | four | 3.9 | 3.9 | 4.3 | Average per match |
| parried blows | 3.4 | 2.8 | 3.2 | 3 | Average per match |
| Repulsed blows, % | 85% | 71% | 83% | 69% | Average per match |
| Accurate transfers,% | 92% | 89% | 93% | 87% | Average per match |
Provedel is now at the most important stage in his career. Getting into the Italian national team before the 2022 World Cup may play into his hands, but the Italians will not be there, so Ivan must book a second number place before Euro 2024.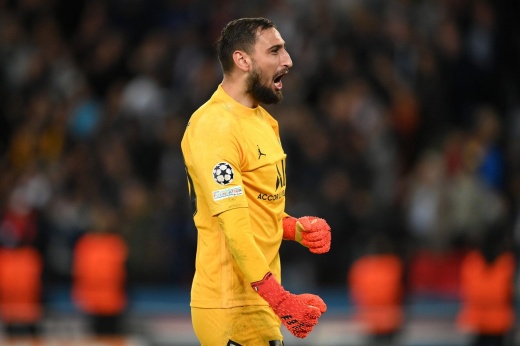 The protagonist of Euro 2020 is suffering. Donnarummu is just sorry
In winter, Ivan gave an exclusive interview to the "Championship", in which he spoke about his life in Italy, a possible call to the Russian national team and much more. Here is an excerpt.
– You were called up to the youth team of Italy. Dreaming of a call to the main team?
– Probably, this is my main football dream, like every footballer with an Italian passport. Getting into the Italian national team is very difficult. For this, I have to work hard and hard. Now Donnarumma is our iron number one, he is one of the best goalkeepers in the world. Gianluigi is young, but plays like the most experienced and experienced goalkeeper, because he has already gone through a lot.
– It turns out that you are not played for the Italian national team. Has anyone from the Russian team contacted you?
– Not. I never even thought about it! If one day it happens that I get a call from the Russian team, then I will definitely think about the proposal. It is an honor to receive such a challenge.
— But now you don't have a Russian passport?
– I don't have Russian citizenship yet. But I suppose I can get it. I only have an Italian passport, because there is not much time to mess around with all the documents. But if it is required – why not?

This interview was published on the "Championship" on February 22, 2022.