Jan Blachowicz vs Aleksander Rakic: Polish veteran's last chance for title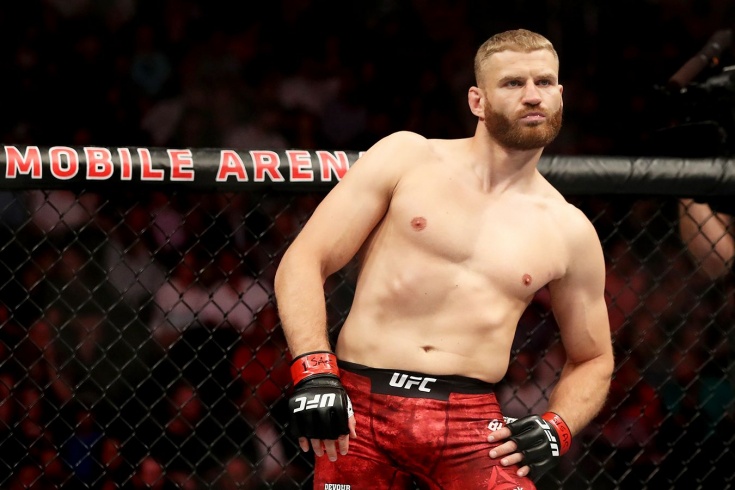 Blachowicz's swan song or another run for the championship?
On the night of May 14-15, Las Vegas (USA) will host the UFC Fight Night. His main light heavyweight bout will see former champion Jan Blachowicz take on third-ranked Alexander Rakic.
Fedor Emelianenko climbed to third place in the Bellator heavyweight rankings.
Bookmakers consider Rakic ​​to be the favorite. You can bet on an Austrian athlete with odds of 1.55. Analysts estimated Blachowicz's chances at 2.50.
On the fact that the fight will be complete, you can bet with a coefficient of 2.15. The bookmakers offered odds of 1.65 for the fight to end ahead of schedule.
Blachowicz was blown away or was it an accident?
Jan Blachowicz is a Polish veteran who looks impressive in the octagon even at 38. Well, or looked. Because no one understood the defeat of the 42-year-old Glover Teixeira. The Brazilian exhausted the Pole, imposed his battle pattern on him and destroyed him on the ground. It seemed that Blachowicz was ill-prepared for the fight, although the Pole himself declares that physically everything was fine and reproaches himself for tactical mistakes.
Considering his age, Blachowicz probably only has one chance left to become a champion again. And this path must begin with a fight against Alexander Rakich. The main question is what was it in the duel with Teixeira? By the way, this fight was supposed to take place back in March, but the fight was postponed due to Jan's injury.
Bivol told why he went to fight with Alvarez without a Russian flag.
According to Blachowicz, half of his body was paralyzed – a cervical nerve was pinched. Fortunately, there was no operation, but was Blachowicz able to fully prepare?
Rakic ​​is a boring Austrian
Jan Blachowicz's opponent is not easy, but as boring as possible. No scandals, no trash talk, no bright fights. Rakic's style of fighting is also not very impressive – long reconnaissance, maximum caution. Hits are accurate, but not very strong. The Austrian wins mainly by decision of the judges, his last 3 fights were complete.
With all this, Rakic ​​is a good fighter. The loss to Volkan Özdemir ended his 12 consecutive win streak.
We can say that Rakic ​​was a little lucky. It is unlikely that they would have paid attention to him, but Blachowicz needed to find a serious opponent. So the Austrian got a chance. Win – and break into the clip of contenders for the title.
Of course, Blachowicz is more skillful, more experienced, and his power can bring down any fighter. In addition, Rakic ​​is not dangerous on the ground, which is also a big plus for Blachowicz. But the state of the Pole raises questions. By the middle of the fight, Jan, if he does not knock out Rakic, may get tired. And the main advantages of the Austrian just include endurance. In this case, it is quite possible that we will see Blachowicz knocked out.
It seems that this fight will end ahead of schedule, full fights are not for Blachowicz. Either pan or gone – this expression fits Jan's situation in the best possible way. The coefficient for this scenario is 1.65. The bet on Blachowicz's success for 2.50 also looks interesting: after all, both the motivation and the skill set of the Polish fighter are better. Yes, and more experience. But bookmakers consider Rakic ​​to be the favorite, his condition is clearer. Well, let's see if they are right.
Ex-world champion Pirog explained Bivol's victory in a duel with Alvarez.
Alexander Emelianenko announced the name of the next opponent.
Tony Ferguson responded sharply to an insult from Conor McGregor.
Bivol is ready to change weight category for a rematch with Canelo.