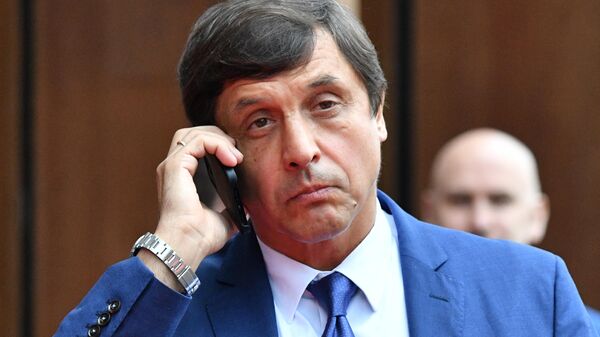 Kamensky called the decision of the NHL not to bring the Stanley Cup to Russia stupid
MOSCOW, June 17 – Oleg Bogatov. Vice-President of the Continental Hockey League, Stanley Cup winner Valery Kamensky considers the decision of the National Hockey League (NHL) not to bring the trophy to Russia stupid.
On Thursday, NHL deputy commissioner Bill Daly said that Russian and Belarusian hockey players were denied the opportunity to bring the Stanley Cup to their countries. The Colorado Avalanche and the Tampa Bay Lightning meet in the Stanley Cup final. Russian striker Valery Nichushkin plays for Avalanche, three Russians play for Tampa: goalkeeper Andrei Vasilevsky, defenseman Mikhail Sergachev and forward Nikita Kucherov.
"I believe that the leadership of the NHL is stepping on its own rake. They themselves are doing everything to reduce the popularization of the Stanley Cup in the world and its authority. Because our guys in the NHL play leading roles, and a huge number of people around the world watch their game "And this increases the popularity of the Stanley Cup and works to popularize it. Therefore, I consider this decision stupid. And for our guys, of course, it will be very disappointing that they will not be able to show the won trophy to their relatives, friends, children in various regions who are just starting to play hockey. I think that this is a stupidity that the NHL came up with. The guys are playing, they deserve the right to bring the cup home, and the NHL hits itself with its decision, "said Kamensky.
.