Khabib has deprived millions of fans of a rematch with Conor. He will repay the debt and upset the Irishman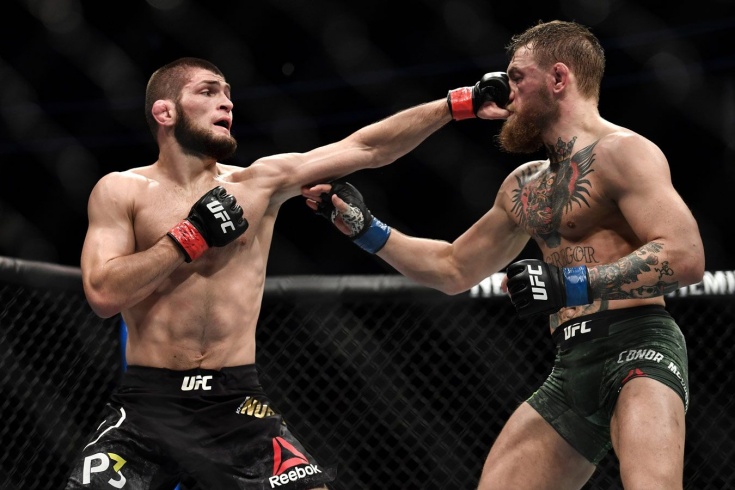 Nurmagomedov can make Dana White's dream come true. Fingers crossed and we believe.
Tony Ferguson is behind one of the longest winning streaks in UFC history. At the same time, the American never got a chance to fight for the belt of the undisputed champion of the promotion. El Kukuya deprived Khabib of such an opportunity when he refused to fly to the United States during a pandemic. It seems that now Nurmagomedov is ready to repay the debt, albeit not with a long-awaited duel.
During the time that the UFC unsuccessfully tried to arrange a fight between Ferguson and Khabib, Tony became truly obsessed with the Russian champion. Even after several defeats in a row, El Kukuy continued to repeat that he would get to Nurmagomedov, who by that time had already completed his career. In the last appeal to the Eagle, Tony made an interesting offer – why shouldn't the two of them take part in the reality show The Ultimate Fighter? And it is not necessary to fight at the end of the season. The show will not suffer from this in any way – there have already been such examples.
TUF featuring Conor McGregor and Urijah Faber
Photo: Brandon Magnus/Getty Images
Khabib generously agreed and hinted that if he does not grow together with TUF, he is ready to collaborate with Tony as part of Eagle FC. Ali Abdelaziz began to spin the confrontation – the manager said that Ferguson would lose to Khabib even in the urination competition. As ridiculous as Ali's words sound, he seems to be interested in this show.
If the parties agree and the reality really takes place, Khabib will win in any case. He will earn a lot of money for participating, will not fight Tony and will not ruin the record, and if his students lose, then besides Tony, hardly anyone will remember this.
At the same time, Khabib will once again make Conor mad – in 2020, it was Notorius who could have been Ferguson's place. Dana White dreamed of hosting a reality show featuring two mutual haters and was close to achieving his goal. According to the UFC boss, Oryol has already agreed to become a coach at TUF and have a rematch in the final. But Nurmagomedov outplayed everything after Conor once again appeared on social networks and published screenshots of personal correspondence with Dana. "Khabib said, 'Fuck him,'" White recalled.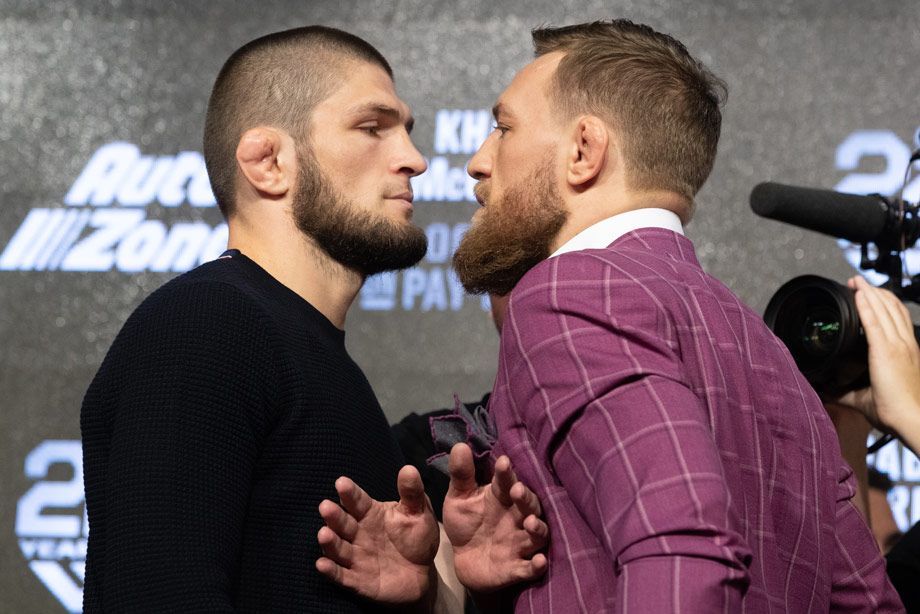 Khabib Nurmagomedov and Conor McGregor
Photo: Ed Mulholland/Getty Images
It is strange that Dana blamed Notorious for disrupting the show – everyone knows his love for inadequate antics. It would be more logical to hear what White thinks about the decision of Khabib, who immediately abandoned the coolest project because of one screenshot. Nurmagomedov ruined White's dream, and now he will be able to repay the debt – both to the UFC boss, whom he deprived of a rematch with Conor, and to Ferguson, who was left without a fight of his life.
It turns out that the season of The Ultimate Fighter with Khabib and Tony is beneficial for everyone: Dana will work with Nurmagomedov again and revive reality for a while, and Khabib and Tony will get a fat check. Plus, the Eagle will compete with El Kukuy, arrange a cool season for White and make Conor uncomfortable. And Tony will close the long-term gestalt, albeit not completely. The only loser will be McGregor, who will watch everything from the sidelines, get angry at himself for inappropriate behavior a few years ago and remember the TUF season in which he already participated. The opponent was Urijah Faber – in terms of the media level of this worthy veteran, there is no point in comparing this worthy veteran with Khabib.