After the end of PGL Major Antwerp, the esports club NAVI was excluded from the active roster of CS:GO Kirill "BoombI4" Mikhailov due to reputational risks. Without any details. The news is loud, but it concerns only gaming.
Few people could have imagined that in just a couple of weeks the very "risks" would be revealed, and Bumich would appear in the headlines of the media of various formations and be compared with himself Johnny Depp. The reason for the scandal is banal – a divorce from his wife, but the course of the process goes beyond the generally accepted standard framework.
We understand the resonant situation with a famous cybersportsman.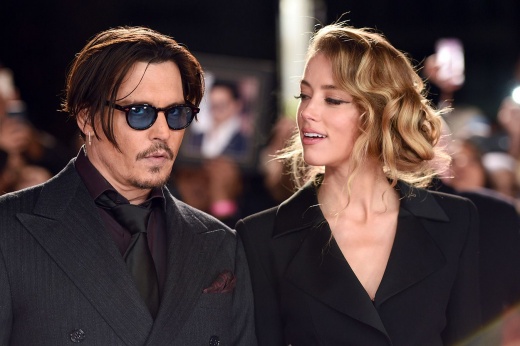 The epic denouement of Depp vs. Heard. A revolution has taken place before our very eyes.
On June 8, Kirill "Boombl4" Mikhailov and Angelica "Liqueen" Mikhailova filed for divorce. Kirill recorded a video for his Telegram channel, in which he showed his passport and a piece of paper to the camera, and also apologized to his subscribers.
Friends, just left the MFC. I can say that we are finally getting a divorce, because there is something concrete with the head. I would like to apologize for everything that was thrown on the Internet. I was ashamed of all this. Unfortunately, I couldn't control it.

I understand everything clearly. I'll probably make a general post about everything that happened later. Nothing more to say, it's just a facepalm.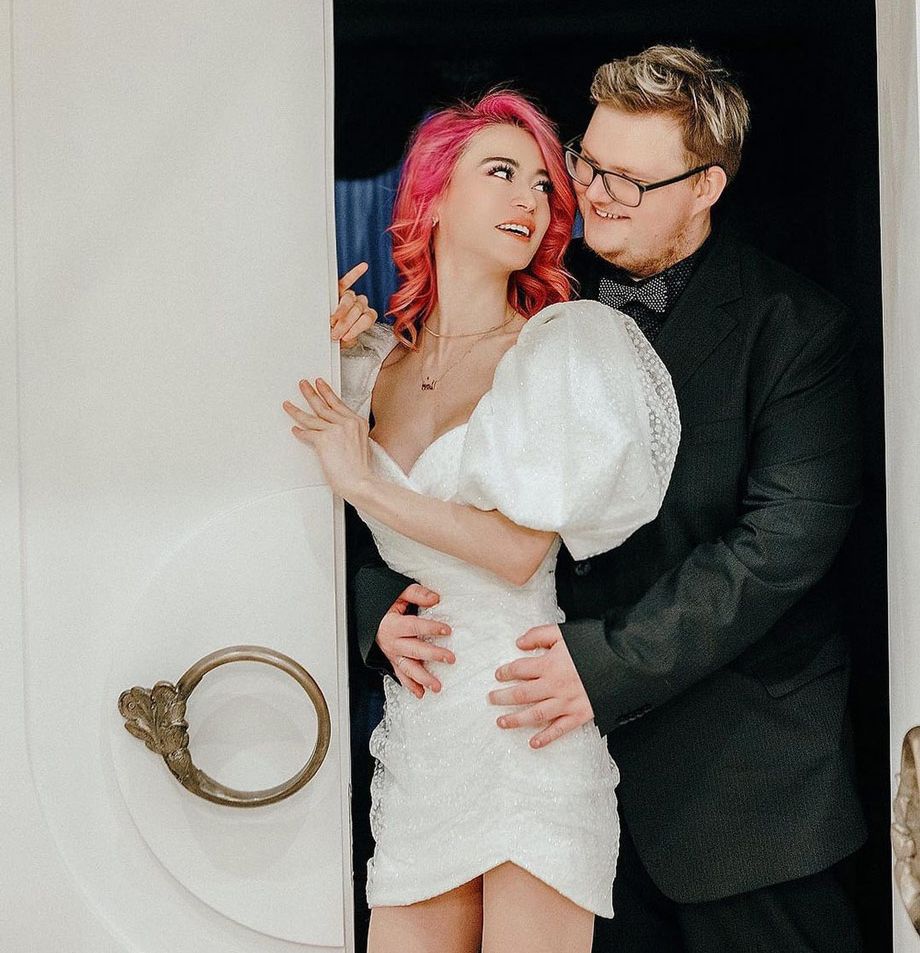 Photo: From the personal archive of Lika Mikhailova
In response, Lika sharply insulted the cybersportsman: "He is a drug addict. Bumich betrayed me more than once, hurt me, that's why we get divorced". Half an hour later, the girl published two second videos in which Mikhailov uses a white powder of unknown origin. Cyril promised to file lawsuits for libel.
"There will be so much trash – I can't imagine", the cybersportsman wrote prophetically.
Then it was thrash in the classical sense of the word. Mikhailov recorded a detailed commentary with the reasons for the divorce, accusing the former lover of trying to blackmail in order to "stay afloat." Kirilla was supported by her mother, who criticized Lika and her mother for their low and mean behavior for wanting to cash in on her son. The reaction of the opposite parental side was not long in coming.
Here's what Lika's mom said.
Kirill's mom, how can I protect your son? He comes straight from the plane and arranges marathons at home: for seven days, for 10 days at least. When his roof is blown away, he goes home to his mother and sleeps there.

And you mean to say you don't know? He loses 20 kilograms in seven days, and you don't notice it? You know everything and cover for your son. You don't care about it. The main thing is that his career does not collapse. Think about his health.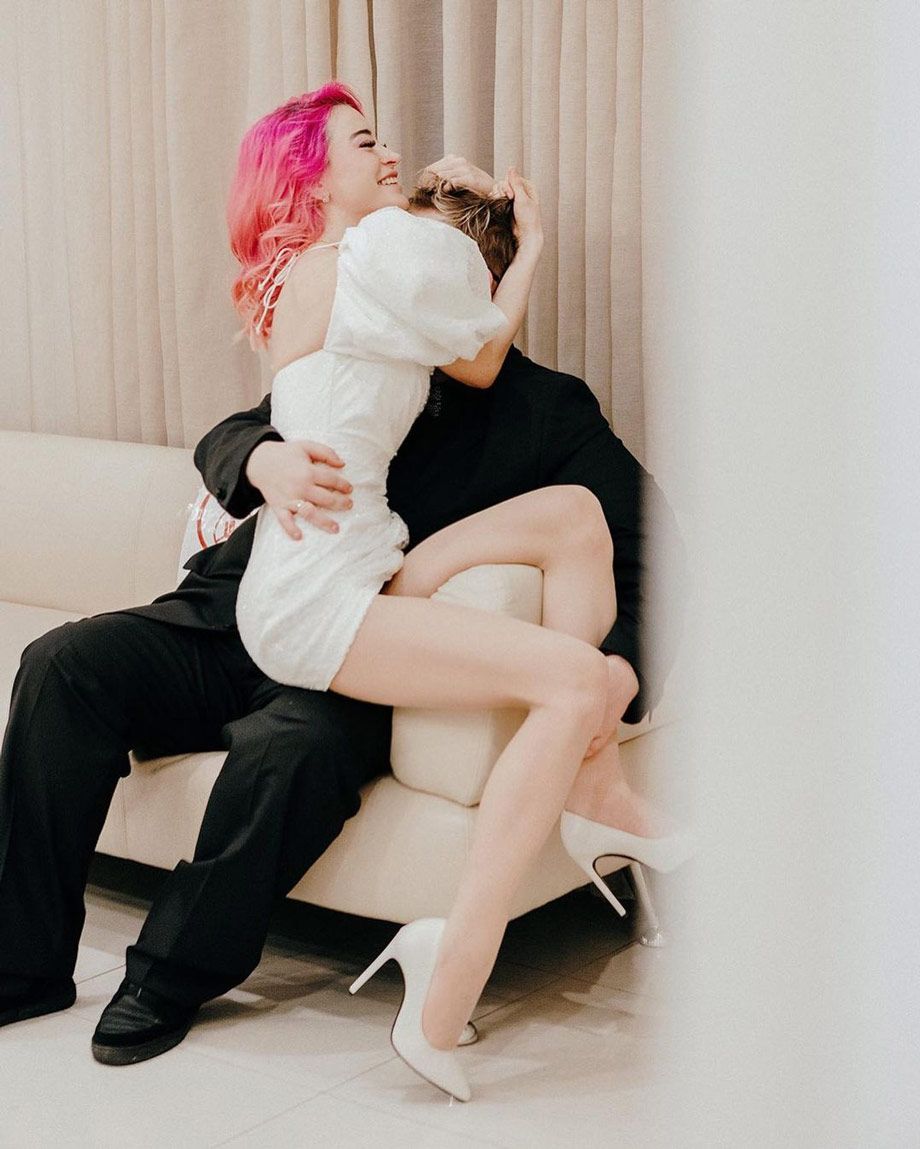 Photo: From the personal archive of Lika Mikhailova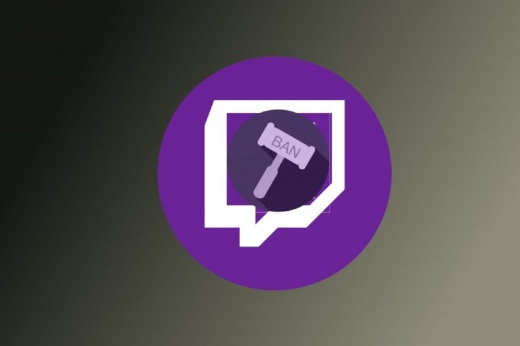 On Twitch they can be banned for anything – remember the most high-profile cases
Passions flared up at a rapid pace. The scandalous process of the couple's separation has become one of the main media topics. Gradually, prominent representatives of the cyber community began to discuss the topic. Bumych's support was massive.
"Stay strong man! Everything will pass, and time will put everything in its place", – said the captain of Team Spirit Leonid "Chopper" Vishnyakov.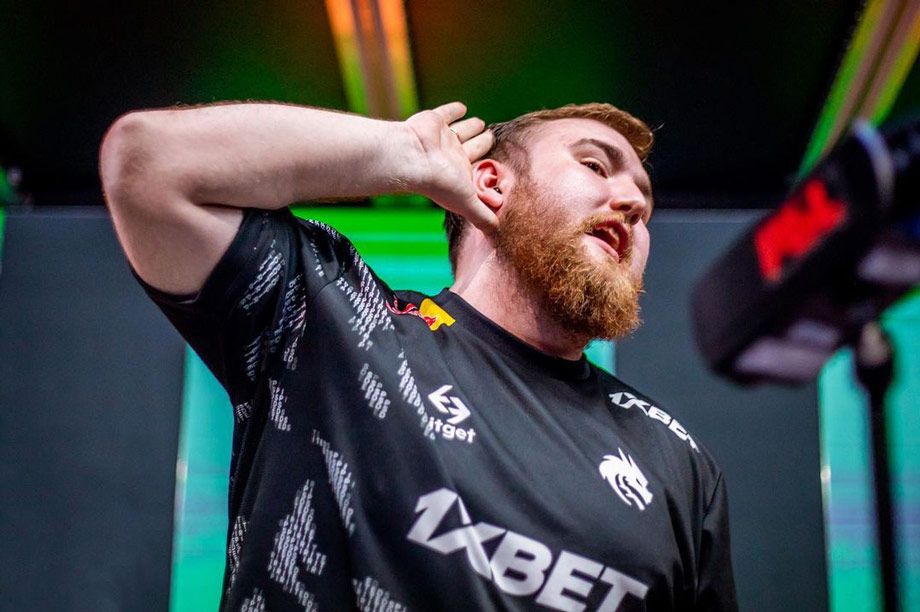 Photo: From the personal archive of Leonid Vishnyakov
Commentator Arseniy "Ceh9" Trynozhenko was more eloquent.
"Now I understand why NAVI kicked him. They knew along the way about blackmail on her part and understood that sooner or later it could come out. And they wanted to get rid of him. Now everything fits. This is what reputation risk means.
My God. You guys upset me with your news. How low is that. Why is our world so strange (the original used a tougher word. – Approx. "Championship")? I don't understand: Bumich gave her absolutely everything, left the team for her. How can you be so weird? I understand that he himself is to blame, but this is just disappointment once again in this humanity.
She worked somewhere as an escort, they met, became friends, he really liked her. He thought he would try to pull it out. As a result, she turned out to be strange in her head, "said Trynozhenko.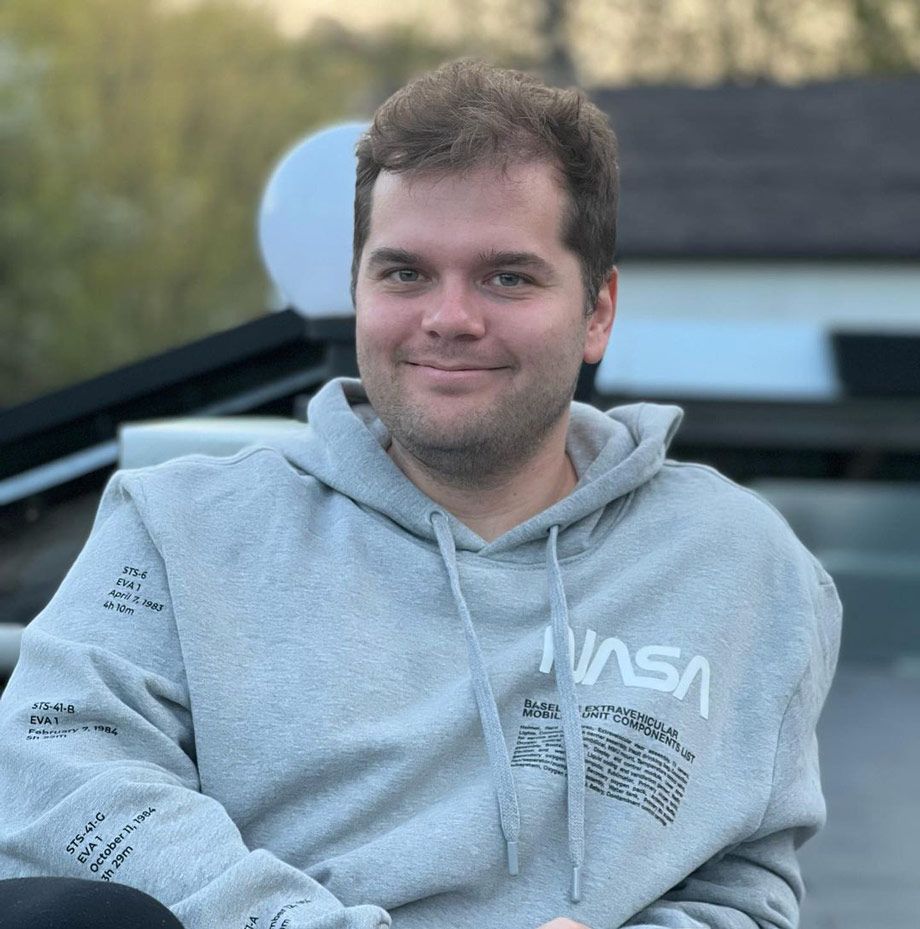 Photo: From the personal archive of Arseniy Trynozhenko
The loud scandal with Bumych shone with unexpected colors. Streamer Vadim "Evelone" Kozakov compared Mikhailov to the famous actor Johnny Depp, who recently won a high-profile lawsuit against ex-wife Amber Heard in the United States.
Hardly anyone could have imagined that the esportsman expelled from NAVI would soon be compared with the famous American actor. The analogies do indeed exist. Certainly in terms of the "thrashness" of the process. Yes, and the mass support of Kirill in percentage terms is about the same as that of Depp.
Hold on, Russian Johnny Depp.
Mikhailov liked the comparison with Depp – immediately after Kozakov's words, he put the actor's photo on his Steam avatar. Lika in response called Cyril "a coward and a weakling".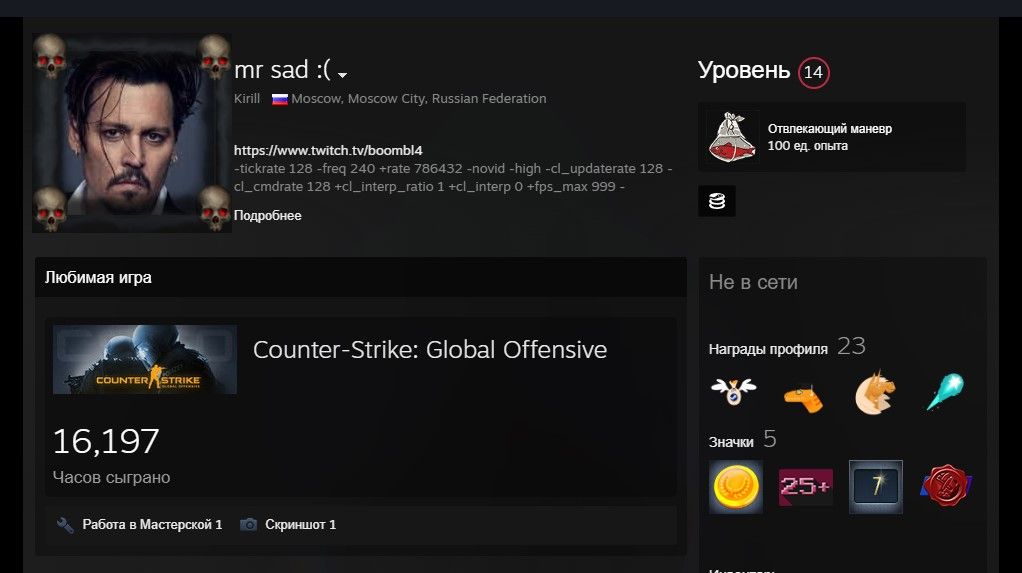 There is another opinion about the similarity of the situation with the case of Depp v. Heard. True, it is no longer so complimentary for Bumich. Here is what NAVI creative director Alexei Kostylev said:
Bumich himself warmed the snake on his chest – he himself will disentangle it. Everyone told him, he didn't listen. Two weeks – and everyone will forget all the performances of Bumich. His wife is worse than Amber Heard. She's still so dark.
Ilya "Maddyson" Davydov for the first time in a long time, he launched a stream on Twitch and supported Bumych, comparing Lika with a "used Beha". In the evening, the main superstar CS:GO player reacted harshly to the scandal Alexander "S1mple" Kostylev. To summarize his words gently, Simple called Lika a girl of easy virtue and stated that he had long assumed an attempt at blackmail on her part.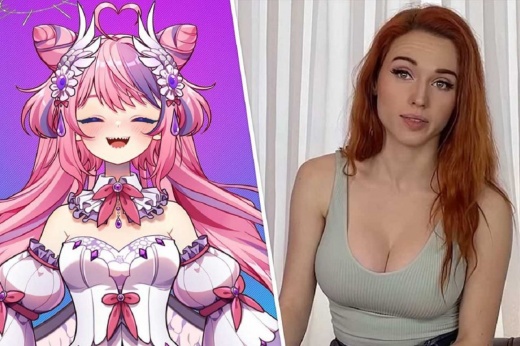 Surpassed even the famous Amouranth. The most popular Twitch streamer impresses with her appearance
The main characters of the scandal were not idle either. In the first days after the conflict, Bumich and Lika exchanged increasingly harsh attacks against each other, in the process, compromising photos of an intimate nature began to be published. Most of the sympathy of those around is on the side of Mikhailov, but the esportsman also suffers reputational damage to some extent.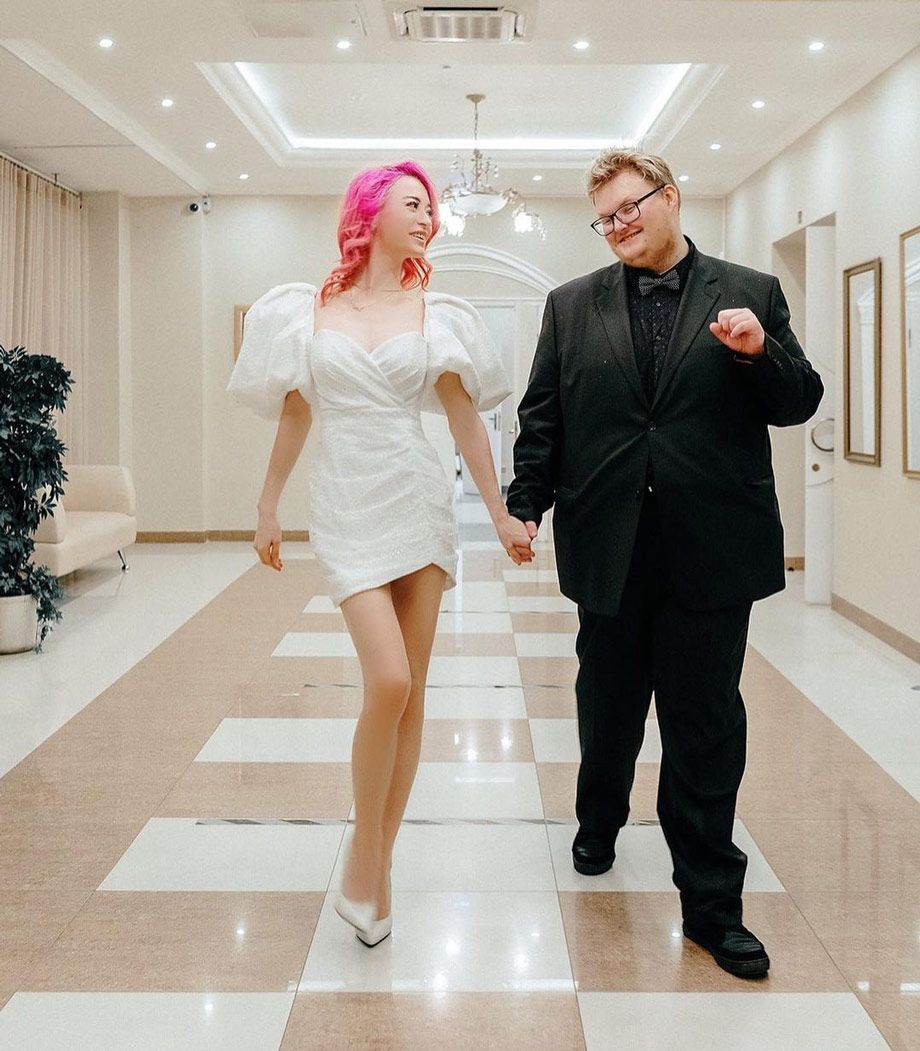 Photo: From the personal archive of Lika Mikhailova
Former Forze Rifleman Almaz "Almazer" Asadullin has this to say:
What will happen to Bumych and his future career, I can't even imagine, because this is a complete fiasco. I think now and in the coming years it will definitely not be taken anywhere. This is very bad reputation.
"The coming years" is too vague a concept. Most likely, the consequences of the scandal for Mikhailov will not be so long-term. Already on the third day of the conflict, passions noticeably subsided, and Bumich published a philosophical post without excessive rigidity: "Losers do what leads to stress relief, winners do what leads to the achievement of the goal." And he posted a positive photo with a new haircut.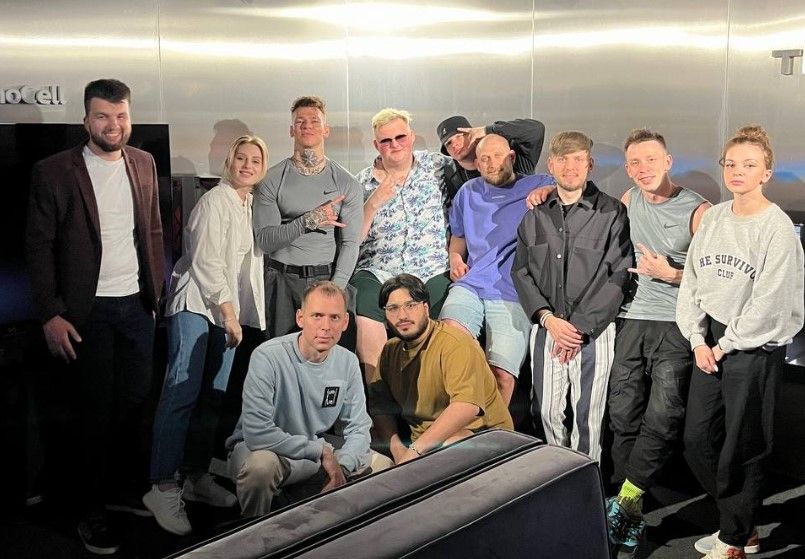 Bumich with the stars
Photo: Boombl4K Telegram channel
Even Lika herself softened her rhetoric.
Our relationship deserves a different ending. Kirill was called to the police today because of me. I don't want him to get in trouble or sit down. He just threatened me with lawsuits and courts. I just want peace between us.
The case is far from over. There will also be a number of harsh statements. Even in America, they would envy the "thrashness" of the situation of Bumich and Lika, but regarding the timing of the process, everything should be decided faster than in the case of Depp and Heard. Mikhailov's career has suffered right now, but it is unlikely that the problems of an esportsman will be of a long-term nature.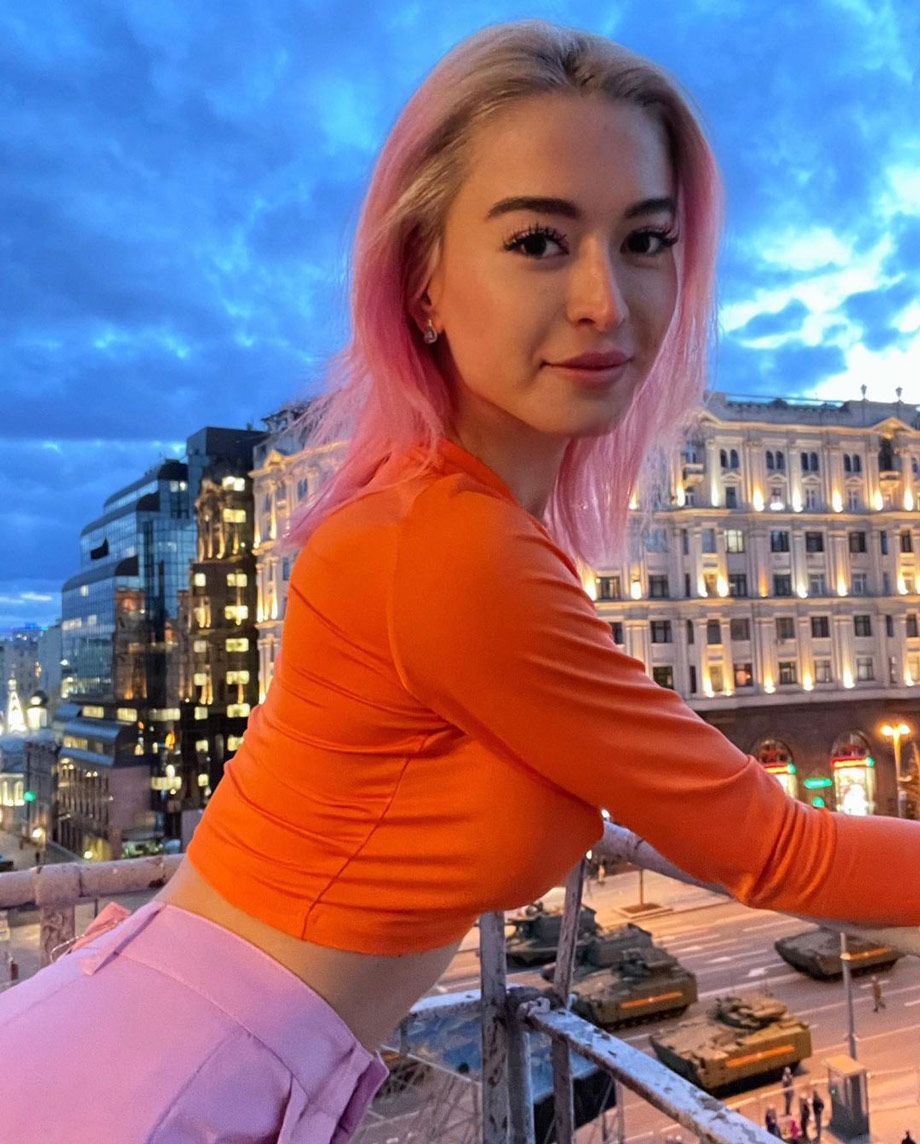 Photo: From the personal archive of Lika Mikhailova
Commentator Ceh9 shared his opinion on the continuation of Bumych's career.
Naturally, all this is a blow to reputation. But the fact is that Bumych had a fairly high stock of this reputation in eSports. Therefore, it seems to me that this is not a cross on a career, as many say. This is a kind of cold, freezing.
The commentator is sure that in a month or two Bumich will find a new team for himself. Captains like him are very valuable, because there are simply few of them. And Bumich is not only an excellent esportsman, but also an experienced one.
After the time runs out, some G2 may have a slot if Aleksib does not justify himself as a leader. And maybe Bumich will become the captain of G2 as an option.
During his three years at NAVI, he made a big contribution to winning the PGL Major Stockholm 2021, Intel Grand Slam 3 and other major championships. Skills just don't evaporate anywhere, and after some time after the hype subsides, Bumich will surely triumphantly return to eSports.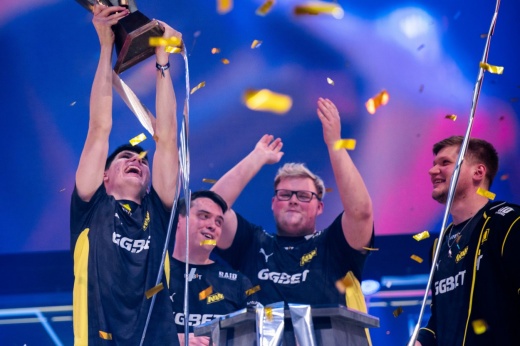 NAVI deserved this title! Eight years on the way to the championship at the Major in CS:GO