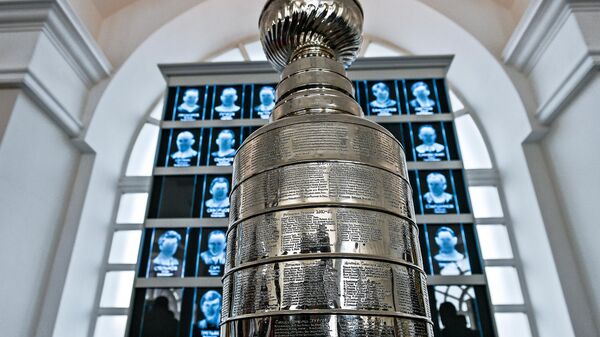 Kucherov, Sergachev and Vasilevsky in the "Tampa" met with Biden in the White House
WASHINGTON, Apr 25 – US President Joe Biden on Monday received members of the professional hockey club Tampa Bay Lightning, including three Russian hockey players.
The congratulations ceremony for the athletes – champions of the Stanley Cup in 2004, 2020 and 2021 – was held on the territory of the White House. The event was broadcast by leading American TV channels.
The "Tampa" includes three players from Russia: Nikita Kucherov, Mikhail Sergachev and Andrey Vasilevsky.
During the ceremony, hockey players presented Biden with personalized hockey equipment with the number 46, which is a reference to his presidential status (Biden is the 46th President of the United States). At the same time, they jokingly turned to the head of state: "Everyone loves gifts, don't they?" Biden agreed and also jokingly noted that he had to report for every gift without fail.
The ceremony of congratulating the players in the White House is traditional. The last time it was held in 2019, in subsequent years, due to the coronavirus pandemic, it was postponed twice.
.