Last updated on Wednesday, 11:01 PM | May 5, 2021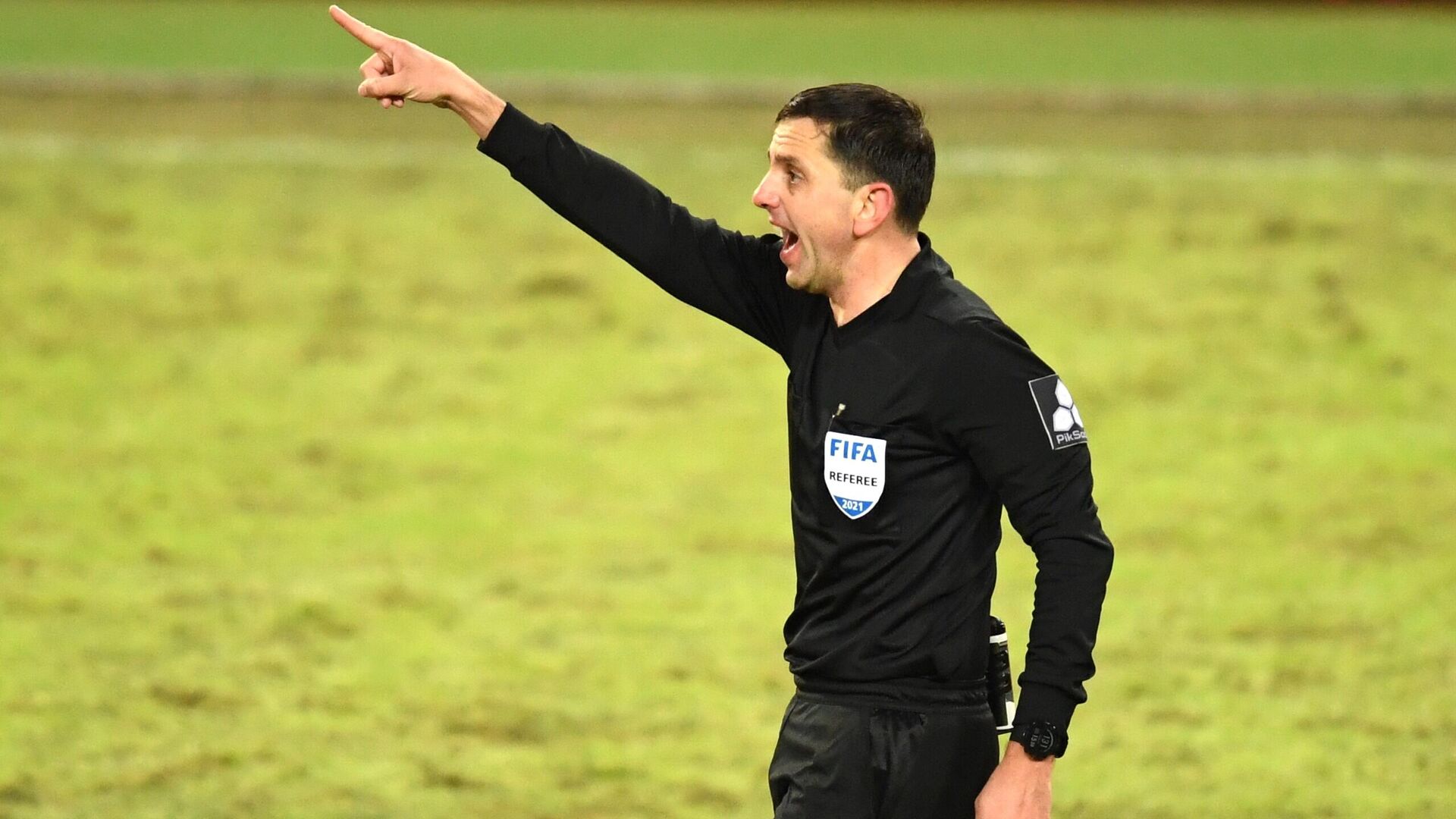 © RIA Novosti / Pavel Bednyakov
Pavel Kukuyan has been appointed chief referee of the match of the 29th round of the Russian Premier League (RPL), in which Lokomotiv and Dynamo will meet in the Moscow derby, according to the official website of the Russian Football Union (RFU).
The match between Lokomotiv and Dynamo will take place on May 8 at the Khimki Arena near Moscow and will start at 16:30 Moscow time. Kukuyan will be assisted by linesmen Aleksey Lunev and Aleksandr Bogdanov, as well as reserve referee Andrey Fisenko.
Pavel Shadykhanov has been appointed responsible for the operation of the video assistance system for referees (VAR), he will be assisted by Konstantin Shalamberidze. Match inspector – Taras Bezubyak.
The RFU will call the security service "Zenith" and the Ministry of Internal Affairs after complaints from fans
Earlier in late April, Kukuyan was the main arbiter of another Moscow derby – "Spartak" – CSKA (1: 0).
Another match of the tour between "Spartak" and "Khimki", which will take place in the arena of "red and white" on May 10 and will begin at 19:00 Moscow time, will be served by a team of referees headed by Vladislav Bezborodov.
Linesmen Yegor Bolkhovitin and Adlan Khatuev, as well as reserve referee Igor Nizovtsev, will work with him. Nikolay Voloshin will be responsible for the work of VAR, Nikolay Eremin will be his assistant. Match inspector – Eduard Maliy.
Appointments for the rest of the matches of the round:
Friday 7 May
Akhmat (Grozny) – Tambov – Alexey Matyunin (VAR – Ivan Sidenkov);
Sochi – Rotor (Volgograd) – Sergey Karasev (Sergey Ivanov)
Saturday 8 May
Ufa – Zenit (St. Petersburg) – Vladimir Moskalev (Alexei Sukhoi);
Arsenal (Tula) – Rubin (Kazan) – Kirill Levnikov (Igor Panin);
CSKA Moscow – Krasnodar – Vitaly Meshkov (Alexey Emelin)
Monday 10 May
Ural (Yekaterinburg) – Rostov (Rostov-on-Don) – Pavel Shadykhanov (Vladimir Moskalev).