Kylian Mbappe remains at PSG. The Parisian club have announced the signing of a new contract with the striker until 2025. Thus, the transfer of the player to Real Madrid is disrupted. A scandalous and unexpected turn of events.
At the start of the week, Mbappe's move to Madrid seemed like a deal. The player visited Madrid at the beginning of the month. Insiders massively wrote that Kilian would leave PSG. Allegedly, the Parisians even stopped trying to re-sign the striker, stopped issuing T-shirts with his name. Mbappe was expected to publicly announce a move to Real Madrid this weekend, with the club confirming the deal after the Champions League final against Liverpool on 28 May. It wasn't here. All plans of the "royal club" are thwarted.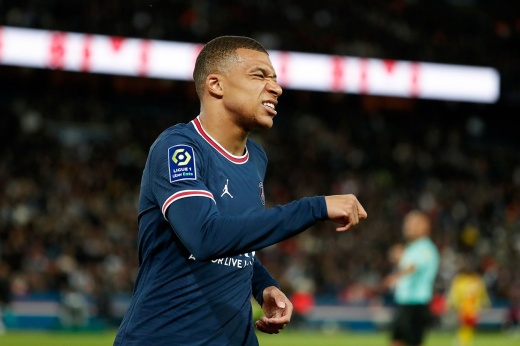 "You chose money over football." Social media reaction to Mbappe's decision to turn down Real Madrid
Mbappe cynically put a pig on Real Madrid. This is the story of a grand betrayal, one of the biggest in the history of football. Yes, such big words are really appropriate in this situation. Why? One gets the impression that Kilian simply led Real Madrid by the nose for his own mercantile purposes – to knock out the best possible conditions under the contract with PSG. The attacker succeeded.
The footballer's mother, Faiza Lamari, said earlier: "We have agreements with Real Madrid and PSG, the offers are equal. Kilian has a choice to make." At the same time, it was alleged that Mbappé's entourage created the appearance of the player's proximity to Real Madrid in order for PSG to give more money, and then used the improved offer of the Parisians to pressure the Madrid club.
Mbappe's entourage beat out as much money as possible from PSG and Real Madrid. This is logical. This is how business works, but in this case, one of the parties suffered greatly and was deceived. The actions of Kilian's camp were unprincipled. His family members and close friends volunteered to send out messages to make everyone think the striker was close to moving to Real Madrid. This forced PSG to improve the offer, Madrid also reacted to the actions of the Parisians.
"And now there are two clubs, even heads of state, that are on the verge and beg for a footballer. Two of the most powerful clubs in the world are on their knees because of offers made. It was all a smokescreen to earn more influence and money," said journalist Romaine Molina.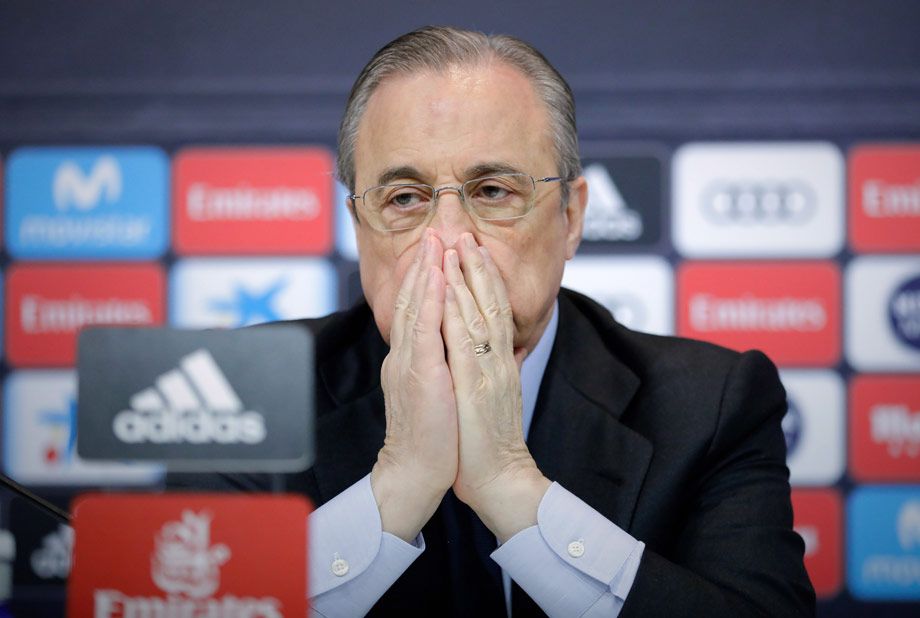 Florentino Perez
Photo: Gonzalo Arroyo Moreno/Getty Images
Throwing Mbappe could continue for some time, but on May 21 in the afternoon, the player called Real Madrid president Florentino Perez and said that he was staying at PSG. In the evening, the Parisians officially announced a new contract with Kilian.
"I would like to announce that I have decided to extend my contract with PSG. Of course, I'm very happy about it. I am convinced that I can continue to grow here, in a club that gives every opportunity to perform at the highest level. I am also very happy that I can continue to develop in France, the country where I was born, grew up and prospered.
I would like to thank President Nasser Al-Khelaifi for his trust, understanding and patience. I also think of all the fans of the club in France and around the world, and the countless displays of love they have shown, especially in recent months. It is together, united and ambitious, that we will face the most incredible challenges," Mbappe said.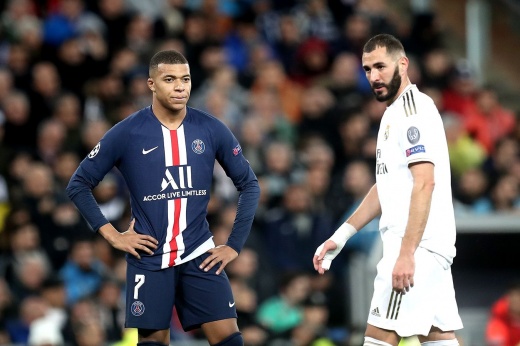 A great future is assured. The most expensive player in the world goes to Real Madrid for next to nothing
The standard official statement, which does not mention Real at all, is the affected side of this epic. All off-season plans of the "creamy" were based on the transfer of Mbappe. Probably, the club had no fallback options in case of failure – so high was the confidence in signing. Real Madrid pulled out of negotiations for Erling Haaland with Borussia, giving priority to Mbappe. Now Haaland ended up at Manchester City, and Mbappe stayed in Paris.
"Basically Haaland was Real Madrid's Plan B. Now they don't have a plan B and the club is in a panic," says Romaine Molina.
If he moved to Real Madrid, Mbappe would have received number 10. This was agreed with Luka Modric. PSG managed to find more weighty arguments for Kylian. The new contract offer is rumored to focus on making Mbappe a centerpiece of the club's brand. Lionel Messi and Neymar will have to move.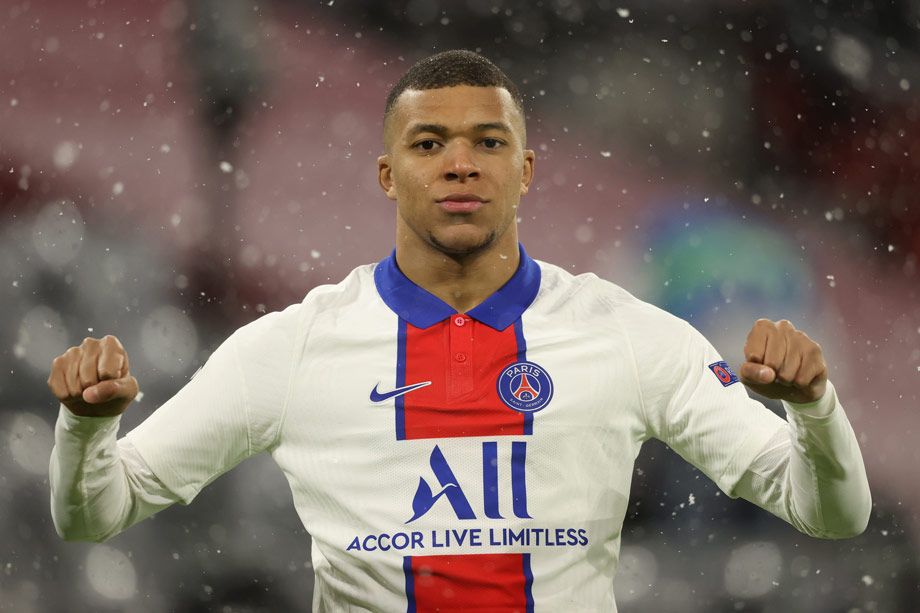 Kylian Mbappe
Photo: Alexander Hassenstein/Getty Images
According to Eurosport España, the Parisians offered the 23-year-old player a €300m signing bonus to extend his contract. In addition, under the terms of the new agreement, Kilian is entitled to a salary of 100 million euros per year after taxes and the ability to dispose of most of the image rights. There are also more modest figures. According to the BBC, both clubs offered Mbappe a salary of 40 million euros a year and a signing bonus of 150 million euros.
Probably, PSG's financial conditions turned out to be better after all. And not only financial. Kilian will be the face of the organization for years to come and will have a huge impact on management decisions. According to ESPN, PSG will have a new sports director. Leonardo will leave his post, and Luis Campos, now a strategic adviser at Celta, will take his place. It was Mbappe who proposed the candidacy of Kampuscha during the negotiations on a new contract. The Portuguese worked at Monaco when Mbappe played for this team.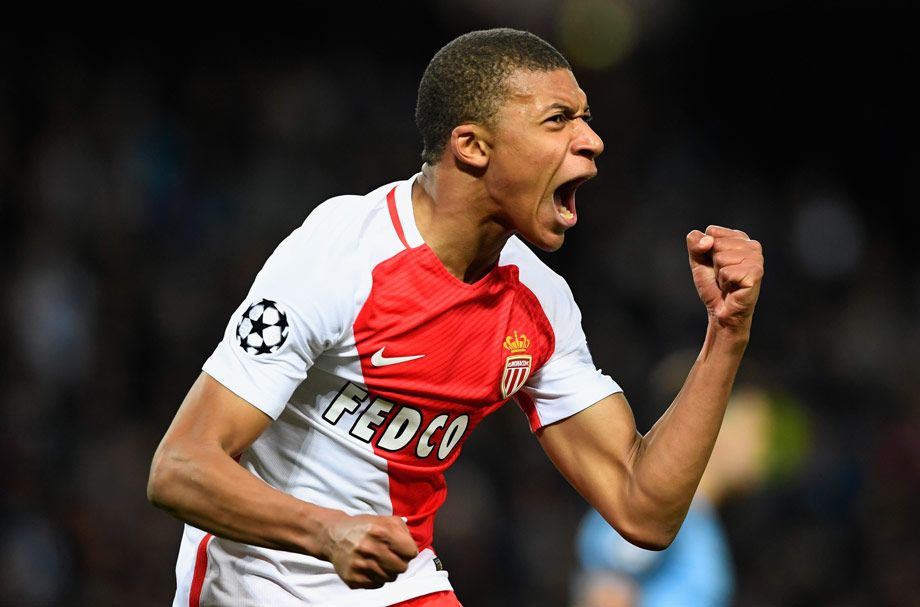 Mbappe in Monaco
Photo: Stu Forster/Getty Images
The details of the conversation between Mbappe and Florentino Perez began to leak into the media. According to journalist Josep Pedrerol, Kilian sent a message to the president of Real Madrid as follows.
"Mr Florentino Perez, I inform you that I have made the decision to stay at PSG. I want to thank you for giving me the opportunity to play for Real Madrid, a club I've been a fan of since childhood. I hope you understand my decision. Good luck in the Champions League final," Mbappé wrote.
Perez replied: "I'm sorry that things have turned out this way in recent days. They shattered the dream you had since childhood. I wish you all the best".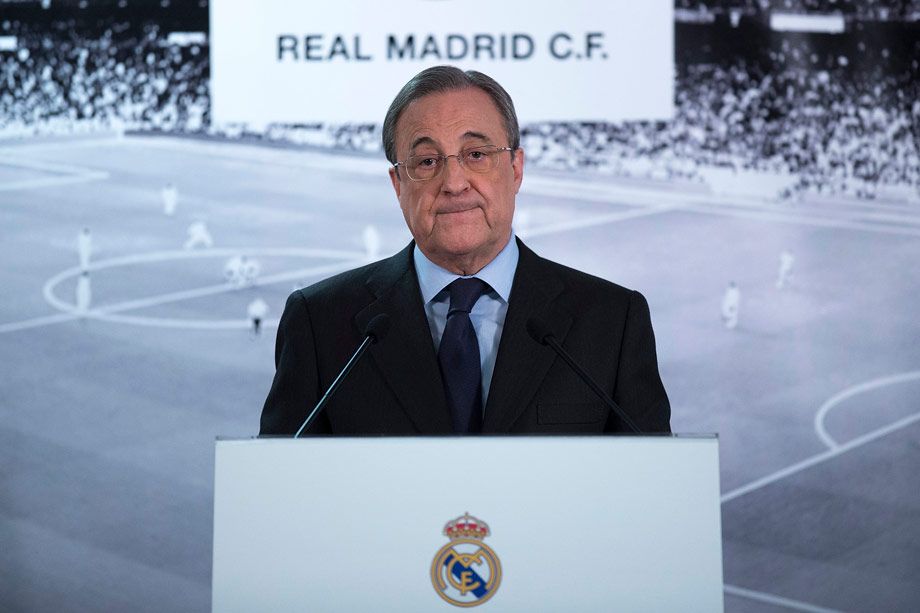 Real Madrid president Perez
Photo: Stu Forster/Getty Images
Very diplomatically. Perez preferred to refrain from harsh remarks. At least for now. La Liga President Javier Tebas chose a different line.
PSG spend 650m euros on salaries this season, they have a loss of 300m. It cannot be that a team that has lost 300m euros, with a wage bill of over 600m, which does not even generate so much income, could leave a player like this level. "What PSG is planning, which has lost 700 million euros in recent years, is an insult to football. PSG president Al-Khelaifi is as dangerous as the European Super League," Tebas said hours before the extension.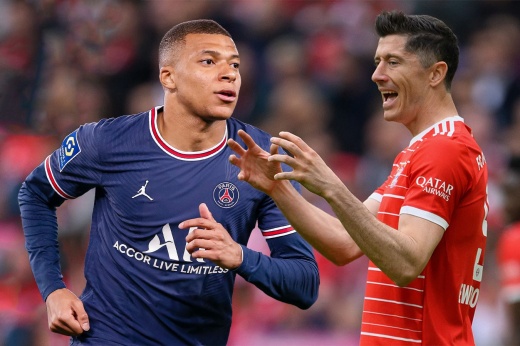 Mbappe to Real Madrid, Lewandowski to Barça? What top transfers to expect in Europe this summer
La Liga may sue PSG. Tebas believes Mbappe's renewal would violate financial fair play. The prospect of legal proceedings is very vague. Most likely, La Liga will simply forget about everything when the passions around the disrupted transfer of Kilian to Real Madrid subside. The tournament missed a bright and media personality, but you need to live and work on. This statement also applies to Real Madrid, which needs to revise its transfer policy in the off-season.