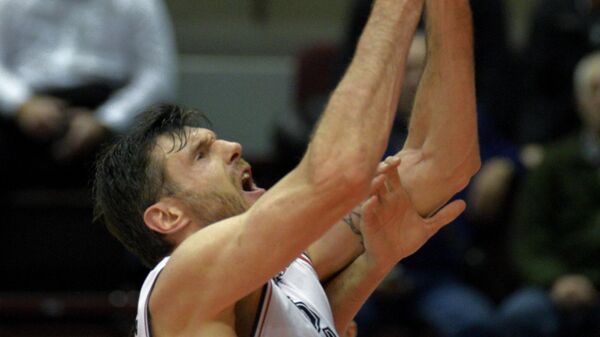 Lavrynovych brothers announce retirement at 42
MOSCOW, May 6 – Twin brothers Dariusz and Krzysztof Lavrynovych have announced their retirement from basketball at the age of 42, according to CSKA Moscow's Twitter.
"The Lavrynovych brothers were representatives of CSKA, but the fans of the Red-Blues remembered Dariush more. As part of CSKA, the Lithuanian center played 47 games in the 2011/12 season, scored 311 points, made 159 rebounds and gave 32 assists. Krzysztof signed a contract with CSKA Moscow in 2004, but did not play a single match with the Red-Blues, the report says.
Krzysztof played in Russia for Ural Great, Dynamo Moscow and UNICS. Dariush played for UNICS, Dynamo Moscow and CSKA. As part of the Lithuanian national team, they won bronze and silver at the European Championships in 2007 and 2013, respectively.
The last two years the brothers played for the Lithuanian club "Vitis".
.