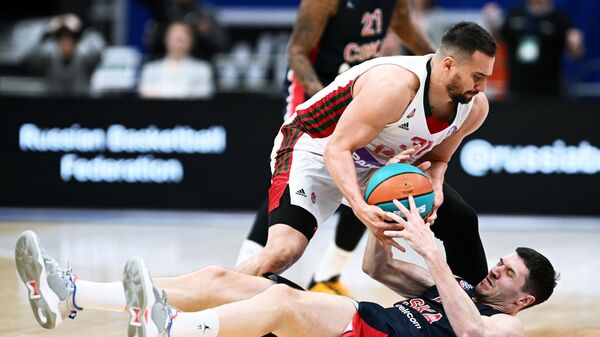 Basketball players of CSKA lost for the first time in the playoffs of the VTB United League, losing to Lokomotiv
MOSCOW, May 10 – Basketball players of Krasnodar Lokomotiv-Kuban narrowed the gap in the VTB United League playoff semi-final series against CSKA Moscow.
The meeting, held in Krasnodar on Tuesday, ended with a score of 94:82 (21:25, 33:24, 17:17, 23:16) in favor of the hosts, in which Jonathan Motley scored 33 points, Errick McCollum scored a double-double (12 points + 10 assists). CSKA scored 19 points for William Clyburn, while Nikola Milutinov scored a double-double (11 points + 13 rebounds).
Earlier it was reported that CSKA took 12 hours to get to the match. The team left for Krasnodar on Sunday, May 8, at 10 am, and arrived at 10 pm, the army team flew to Stavropol, from where they got to their destination by bus.
The score in the series up to three victories became 2-1 in favor of CSKA, which won the series of 1/4 finals against Nizhny Novgorod in three matches.
The fourth match of the confrontation will also take place in Krasnodar on May 12.
.