Mineev is not a cowardly Nigerian. According to the rules of boxing, Vladimir will also unwind Maga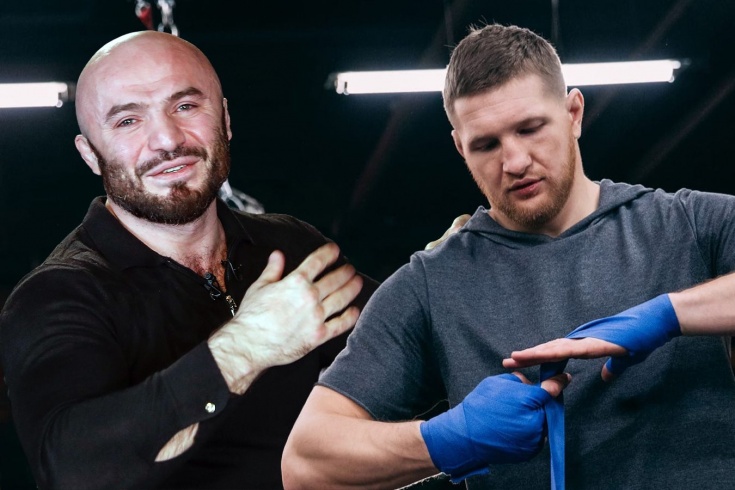 Ismailov felt confident in his abilities. Will I have to reach for oxygen again?
The confrontation between Magomed Ismailov and Vladimir Mineev has become one of the most legendary in Russian MMA. The first fight turned out to be as dramatic as possible: five spectacular rounds ended in a draw, which did not suit absolutely anyone. The second fight turned out to be no worse, ending with Mineev's victory in the third round. Ismailov was so exhausted that he had to be brought to his senses with an oxygen cushion.
Vladimir has not fought any more yet, but Magomed managed to conduct an interesting experiment. Ismailov tried his hand at boxing, showing himself as successful as possible: the Bald Predator confidently defeated the experienced boxer Olanrevaja Durodola. True, the Nigerian looked unexpectedly cowardly and almost did not attack, after the fight he rolled out a list of claims to the organizers. But victory is victory.
Recently, Magomed announced the third fight with Mineev – only now according to the rules of boxing: "Most likely, the confrontation between Ismailov and Mineev will take place in boxing at the Hardcore site. I think this will be a good start for the Hardcore boxing ground, "said the Bald Predator on his YouTube channel of the same name.
The idea looks interesting, given that the completion of the trilogy under the rules of MMA is highly doubtful. Too confidently won in the second duel Mineev, who is also four years younger than his opponent. But will Vladimir be the favorite in the boxing ring? We think so. Despite the successful debut of Magomed in professional boxing, it will be difficult for him to defeat Mineev.
Vladimir will definitely not constantly retreat, as Durodola did. Running with virtually no punches is definitely not his style. In addition, Mineev has a noticeable advantage in height and arm length, which is of great importance in boxing. In terms of endurance, Volzhanin also surpasses the Bald Predator, who at the end of the "shortened" fight with Durodola walked around the ring with a leisurely step.
How can Ismailov answer? At least interesting boxing technique and habitually high "spirituality". Perhaps this will be enough to impose a competitive confrontation on Mineev, but it will be almost impossible to defeat Mage. Be that as it may, a boxing fight between two sworn rivals is bound to be exciting. We will look forward to it.