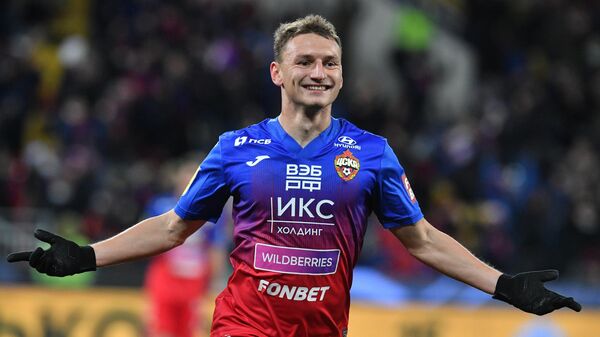 Blick: Chalov wants to stay at Basel, but the club will not be able to buy the player due to sanctions
MOSCOW, June 14 – Russian footballer Fedor Chalov, who played for the Swiss Basel on loan, does not intend to return to CSKA, Blick reports.
The striker has been on loan for Basel since February and has since made 16 appearances, scoring four goals and providing two assists.
According to the source, the player told the Basel management that he wants to continue playing for the Swiss team, but the club will not be able to buy him for financial reasons, one of which is the high transfer fee. Also, due to the sanctions imposed on Russia due to the situation in Ukraine, Basel will not be able to pay for a full-fledged transfer, but is ready to consider further loaning the striker.
Chalov is a graduate of the army team, he played 179 matches for CSKA, in which he scored 49 goals and 33 assists. In 2018, as part of the team, he became the owner of the Russian Super Cup, in the 2018/19 season with 15 goals he became the top scorer of the Russian Premier League.
.